Engineers at the US Army Research Lab fabricate and deliver a mission-specific 3D printed unmanned aerial vehicle in just 24 hours.
3D printing is helping create cutting edge devices for soldiers to use in the battle. This time around the US Army Research Lab (ARL) has used mission-planning software to create 3D printed UAVs in just 24 hours.
The ARL is part of the US Army Research, Development and Engineering Command. The team is responsible for finding new ways to fight enemies.
At the beginning of December 2016, engineers from the ARL showcased new technologies at the Army Expeditionary Warrior Experiments.
The engineers displayed 3D printed drones that could be used to assist soldiers. Unmanned aerial vehicles (UAVs) can now be 3D printed to create mission-specific drones. For example, soldiers will be able to use the UAVs for communication, delivery, and aerial surveillance.
However, the most impressive part is that the ARL can design, test and deliver the UAVs in just twenty-four hours. Team leader and project manager, Eric Spero, said: "We've created a process for converting soldier mission needs into a 3D printed On-Demand Small Unmanned Aircraft System, or ODSUAS, as we've been calling it."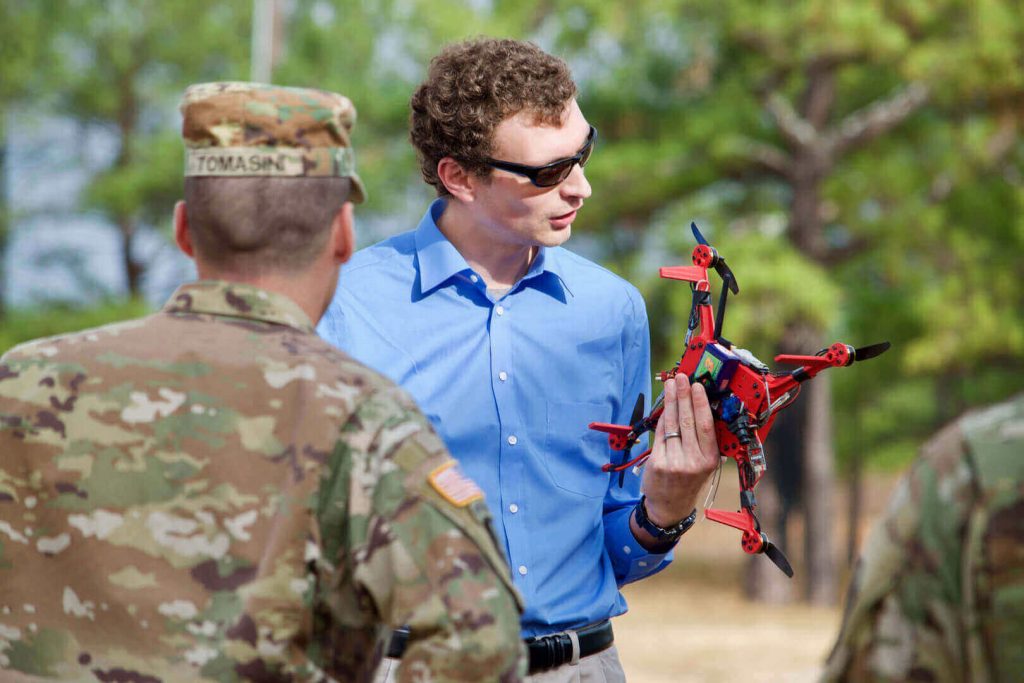 Army Research Lab's Innovations Coming Soon
At the Army Expeditionary Warrior Experiments (AEWE), the engineers showcased the drones by flying them at up to 55 miles per hour.
Spero said: "We thought they're not going to think that's fast enough, but, actually it was the opposite. The timeline of 24 hours to receive a mission-custom unmanned aircraft system fits right in line with the way they plan and execute their missions."
The drones contain off-the-shelf motors and propellors but are predominantly 3D printed. Soldiers can use a remote control or the drones can fly autonomously too.
John Gerdes, an engineer on the project, says: "Additive manufacturing or 3D printing has become huge and everybody knows all the great things that can be done with 3D printers. So we figured let's assemble these two new technologies and provide a solution to soldiers that need something right now and don't want to wait for it."
After successfully showcasing the drones, the engineers now have pointers from Army leaders. Spero and his team will work on agility, low noise, long standoff distance and heavier payload capacity.
During this time, ARL has also been working with Georgia Tech's Aerospace Systems Design Lab for the development of the drones. Interested in finding out more? Check out the video from the event below.
Source: ARL
License: The text of "Army Research Lab 3D Prints Mission-Specific Military Drones in 24 Hours" by All3DP is licensed under a Creative Commons Attribution 4.0 International License.
Subscribe to updates from All3DP
You are subscribed to updates from All3DP
Subscribe
You can't subscribe to updates from All3DP. Learn more…