Impress your friends and 3D print your own 18th-century antique pistol replica which looks a lot like the real deal.
Not everybody can afford a real antique armament – so you may be tempted to 3D print your own instead. This stunning design was printed on a ZMorph 2.0 SX.
It's worth keeping in mind that this gun is a replica and does not work. Instead, it's an impressive example of how we can use 3D printing to recreate expensive antiques and even museum objects. The functionality of these props could be for anything from movie props to interesting presents.
All you need is the right material and a little post-production to make a prop look and feel like the real deal.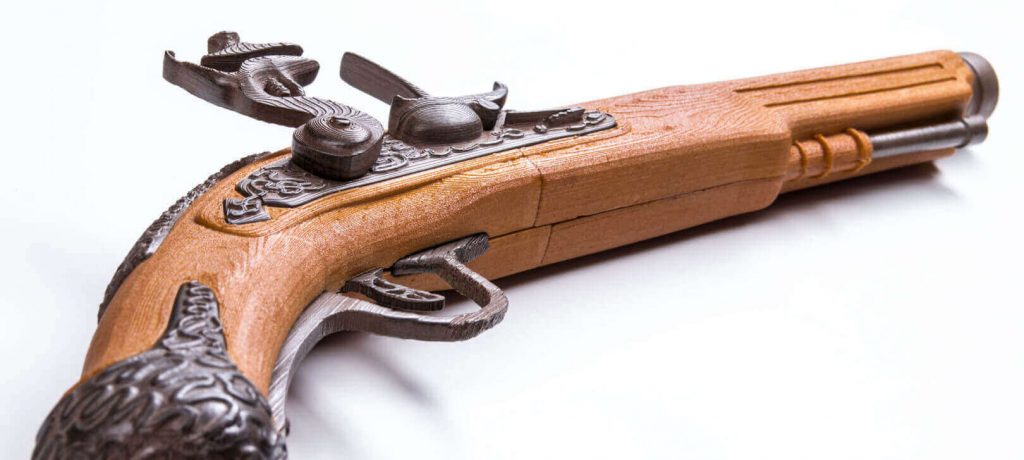 40 Hours of Printing and Plenty More of Finishing
In order to make their own replica, Zmorph chose an Old Pistol design made by 3DCreatory. The design has twelve small, fragile parts which, once print require assembling. It took the Zmorph team around 40 hours just to print these parts which they then glued together.
In order to make sure the pistol's wood look more realistic, they used Bronzefill and Woodfill filaments. To give the parts a natural look and feel, Zmorph used a sandpaper with varnish to finish the Woodfill elements and a rotary tumbler for Bronzefill. The rough bronze and varnished wood effects create a very realistic looking finished pistol. If you want to know more about how to finish your prints, please read this article.
If you're tempted to begin making your own replicas, Zmorph suggests you begin with something a little simpler. They offer the idea of printing your own 3D scanned antique figurines from The British Museum.
However, if you think you have the skills required to 3D print your own pistol replica, let us know how it goes in the comments.
(Source: Zmorph Blog)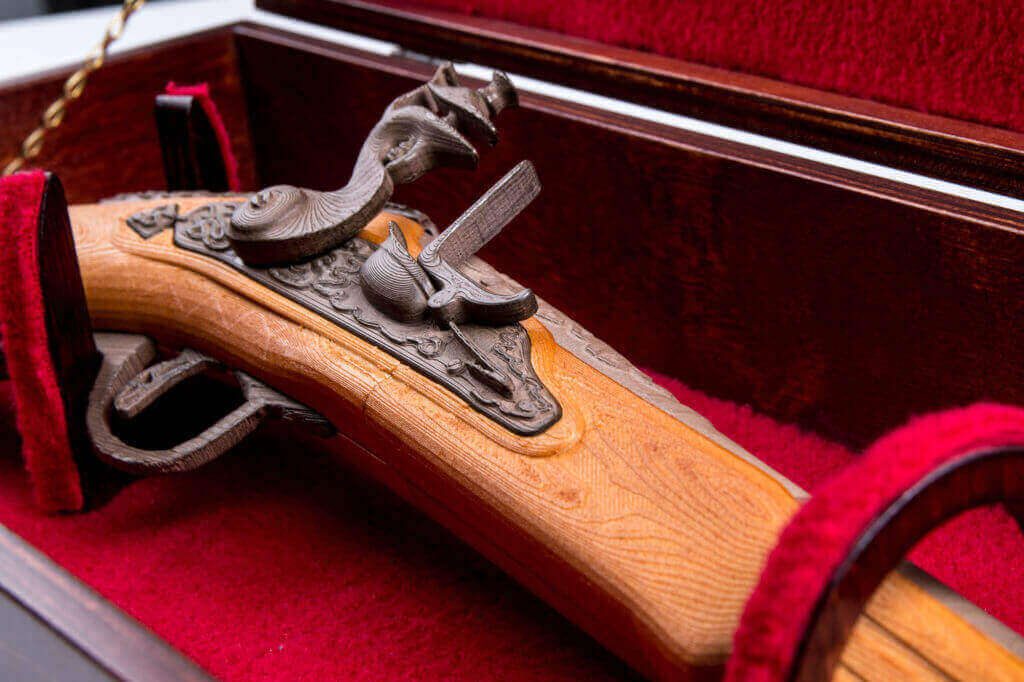 License: The text of "This 3D Printed Antique Pistol Looks Like the Real Deal" by All3DP is licensed under a Creative Commons Attribution 4.0 International License.
Subscribe to updates from All3DP
You are subscribed to updates from All3DP
Subscribe
You can't subscribe to updates from All3DP. Learn more…