3D printing is making a difference in almost every industry. Now it is even playing a part in a Hollywood production.
A dramatic film by Charlie Kaufman, Duke Johnson and stop-motion studio Starburns Industries has extensively used 3D printing technology for the big screen.
The critically acclaimed stop motion film is called Anomalisa and, to bring it to life, they 3D printed 1,261 faces for the extensive puppet collection.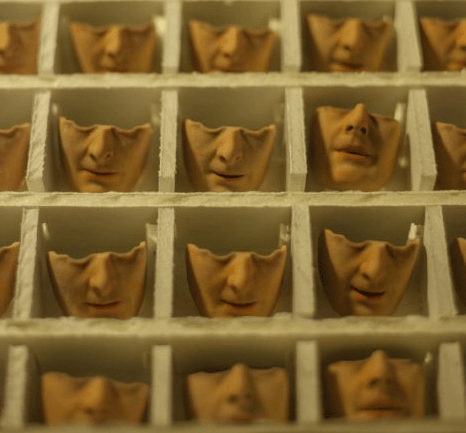 Caroline Kastelic, the puppet supervisor said in a recent interview: ""We used [3D printing] for a very specific purpose with the realism that they wanted in the faces, and the textures and the differences in color would not have been possible by hand-painting. And they decided early on not to sand the faces and that's a difference. And that's why they have that nice texture on them and I find that aesthetically brilliant and it also saved us a lot of time."
The film tells the story of Michael, an emotionally stifled, middle-aged customer service expert, who finds a special connection with Lisa on a business trip. It has been called the most most human story to come out of Hollywood recently even though it has been filmed exclusively using puppets. It is already seen as the biggest contender for an animation Oscar.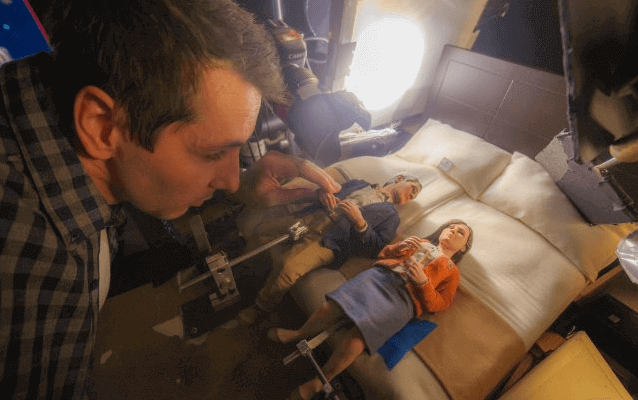 This is a highly remarkable production story and it has already prompted an installation in the Museum of the Moving Image called "The World of Anomalisa," which is open to visitors until March 27, 2016.
How Did They Create the Puppets?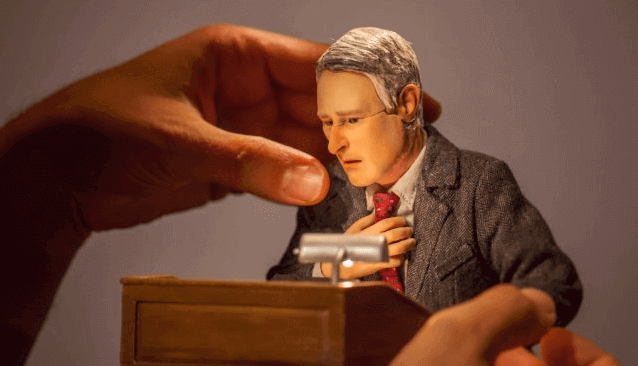 As this process was a first for the team from Starburns Industries, it involved a lot of trial and error. Caroline Kastelic said: "The initial bodies were hand-sculpted and then photos were taken of them and they brought them into Zbrush and made sculpts of them and those were 3D-printed. So we sanded those and made molds of them and they're cast in silicone, all hand-seamed and then painted after that."
According to Kastelic, the sex scene was the most difficult to capture. "We spent months of R&D on how to make puppets bend like that, hold their different positions but still do the right things. During it, we all hated it. But seeing it and seeing the reviews, you feel good about it."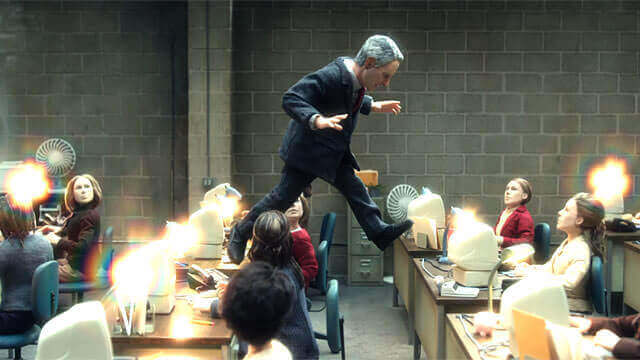 Amazingly, nothing in the scene was animated and so the puppets had to be cast in a special foam mold with clay walls to ensure they were flexible and could move properly. The team even had to embed unique armatures into the molds to allow them to work.
If you fancy seeing this beautiful production process for yourself, it is scheduled for release on 30 December 2015.
https://www.youtube.com/watch?v=DT6QJaS2a-U
License: The text of "Anomalisa: Oscar Contender uses 150 3D Printed Puppets" by All3DP is licensed under a Creative Commons Attribution 4.0 International License.
Subscribe to updates from All3DP
You are subscribed to updates from All3DP
Subscribe
You can't subscribe to updates from All3DP. Learn more…