Looking for information on 3D printing company Aleph Objects? We've accumulated the most important facts in this company profile.
1. Full Name
Aleph Objects (parent company of Lulzbot)
2. Company Information
Situated firmly within the context of open-source hardware and software design, Aleph Objects is a small manufacturing company based in Colorado which is most well-known for the development of its Lulzbot 3D printer product line.Company history:
3. Aleph Object history
Built upon the philosophy of freedom, Aleph Objects was founded in 2011 with the ambition to extend the concept of open source – most notably within the context of 3D printing. Empowering the consumer whilst delivering the best product experience worldwide, Aleph Objects in the parent company of Lulzbot: their customer-facing product line offering 3D printers, parts and plastics.
The open source hardware and software on offer from the company is free to be viewed, copied, and/or modified by anyone – presenting a fascinating new approach to technology development and distribution. The roots of this perspective are found within the RepRap model and community, where Lulzbot users continue to innovate such products today. The popular demand of this idea comes from users who want readily modifiable systems that they can adapt to whatever they're doing – which Aleph Objects happily facilitates.
4. Company Products
Like many community-focused technology companies, Aleph Objects, via Lulzbot, focuses on support offerings as well as hardware products:
Lulzbot TAZ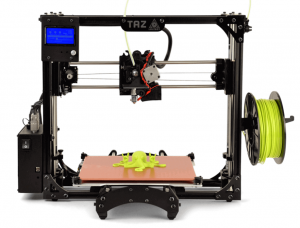 This is a versatile, high performance desktop 3D printer for industrial users, which is now available in its 5th iteration. With advanced hot end and print surface additions, other tool heads and parts can be bought from the Lulzbot online store.
Lulzbot mini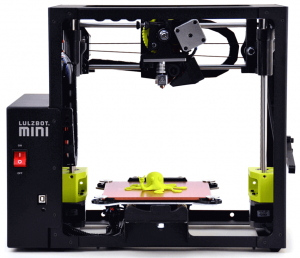 Smaller and more affordable than the TAZ edition series of printers, the mini is great for beginners looking to design and create on their desktop at home.
Support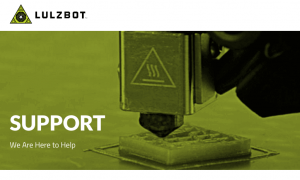 Along with endless tutorials, videos, events and information on the Lulzbot forum, Aleph Objects also presents free software to support makers, along with published specs / details of every upgrade.
5. Founder
Jeff Moe, 2011
6. CEO
Jeff Moe
7. Employees
51 – 200
8. Headquarters and Address
Aleph Objects
626 W 66th St
Loveland, CO 80538
USA
9. Contact
Email: support@AlephObjects.com
Telephone: +1-970-377-1111
10. Website
11. Social Media
Facebook: https://www.facebook.com/LulzBot
Twitter: https://twitter.com/lulzbot3d
Google+: https://plus.google.com/+Lulzbot3D/posts
YouTube: https://www.youtube.com/user/LulzBotVideo/videos
Linkedin: https://www.linkedin.com/company/aleph-objects
License: The text of "Aleph Objects: Company Profile in 11 Facts" by All3DP is licensed under a Creative Commons Attribution 4.0 International License.
Subscribe to updates from All3DP
You are subscribed to updates from All3DP
Subscribe
You can't subscribe to updates from All3DP. Learn more…