After years of teasing, Adidas has finally released its Futurecraft 4D shoe to Joe Public. Featuring a 3D printed midsole created with Carbon's Digital Light Synthesis platform, the move is considered a watershed moment for mass produced 3D printed consumer goods. Coinciding with the occasion, Adidas exec Eric Liedtke joins Carbon's Board of Directors.
Adidas has officially launched its Futurecraft 4D shoe. The sports footwear includes a 3D printed midsole created using Digital Light Synthesis technology by Carbon, a Silicon Valley startup.
The Futurecraft 4D was originally presented in spring 2017, after several years of development. The shoe is now available exclusively at three third party stores in New York. Sadly, the kicker here is you'll only be able to acquire a pair of this first run via a raffle system.
Digital Light Synthesis is powered by Carbon's Continuous Liquid Interface Production (CLIP) technology, which combines digital light projection, oxygen permeable optics and programmable liquid resin. CLIP itself is a 3D printing photo-chemical process which combines light and oxygen to produce objects out of resin.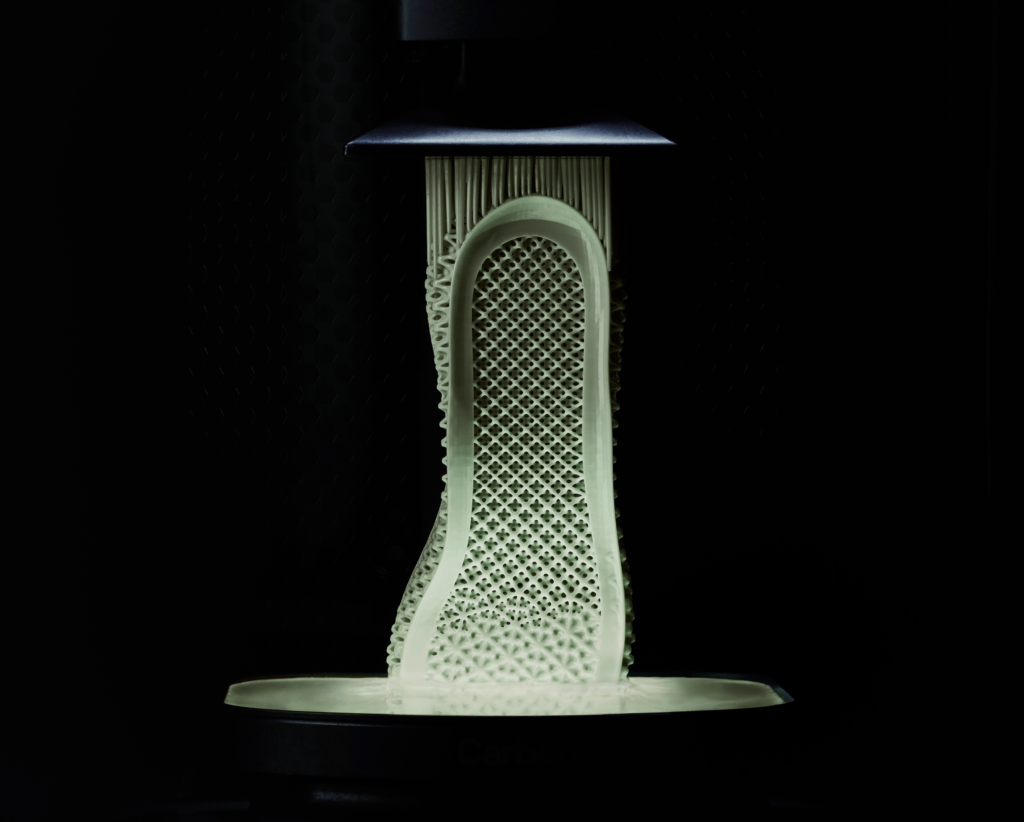 Adidas Futurecraft 4D midsole printing on a Carbon M-series printer. (Image: Carbon)
Carbon appoints Eric Liedtke to board of directors
Hot on the heels of the sneaker launch, Carbon also announced the appointment of Adidas Executive Board Member Eric Liedtke to its own board of directors.
Dr. Joseph DeSimone, Carbon's CEO and Co-founder, said:
"On behalf of Carbon's directors and entire team, I am thrilled to welcome Eric to our Board. Eric is an experienced and respected leader, and his track record for driving creativity and innovation at Adidas makes him a valuable addition to the Board as we continue to deliver on Carbon's growth strategy."
He added that the Futurecraft 4D launch was "testament to the deep and dynamic partnership between Adidas and Carbon, and illustrates the power of true digital 3D manufacturing at scale and the infinite possibilities ahead."
Liedtke joined Adidas 15 years ago. He has held various senior management roles within product marketing and brand communications.
"I am excited and honored to join the Carbon Board, and look forward to contributing to the company's vision to fundamentally change how the world designs, engineers, makes and delivers customized products at scale," said Liedtke. "The unparalleled work we've done together to make Futurecraft 4D a reality is a proven example of the vital role digital 3D Manufacturing can play in opening up endless opportunities and creativity in the future."
Adidas and Carbon launched their strategic partnership in April 2017 with the Futurecraft 4D. However, the shoe had been in planning since 2015. Some 100,000 pairs are scheduled for delivery by 2018.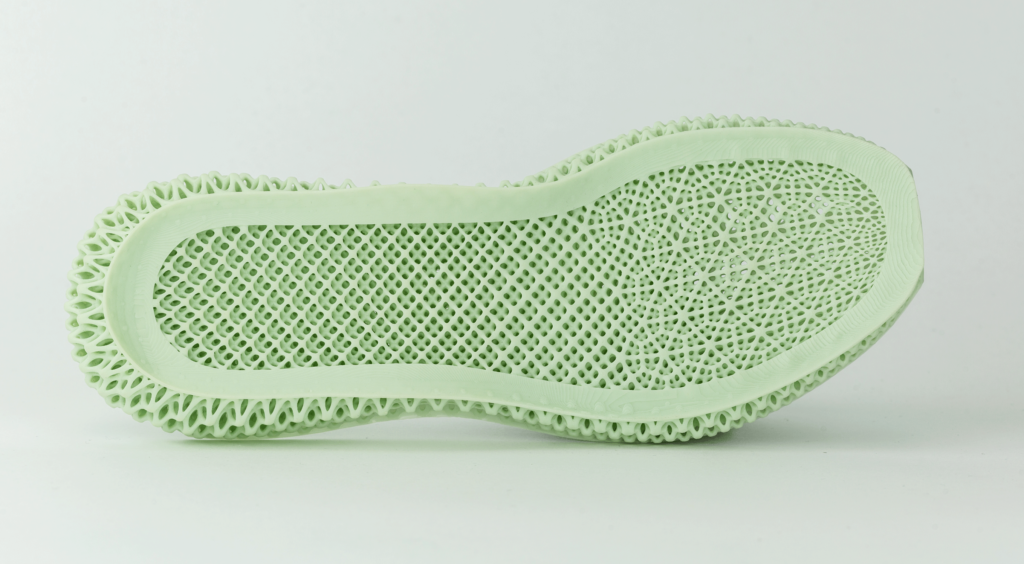 View of lattice structures of sole. (Image: Carbon)
License: The text of "Adidas Launches Futurecraft 3D Printed Shoe, Exec Joins Carbon's Board" by All3DP is licensed under a Creative Commons Attribution 4.0 International License.
Subscribe to updates from All3DP
You are subscribed to updates from All3DP
Subscribe
You can't subscribe to updates from All3DP. Learn more…