Researchers at the Technical University of Munich have developed a 3D printed facade that combines design and function.
Among other features, a well-designed facade should provide a building with proper ventilation, insulation, and shading. Modern facades do so by incorporating more and more electrical and mechanical devices, which control components according to external and internal conditions.
Meanwhile, researchers at the Technical University of Munich (TUM) are taking a different approach. Using state-of-the-art design concepts and 3D printing, they've created a structure that provides all of those features automatically.
The demonstrated element is a 100 x 60 cm sheet of translucent plastic with an intricate pattern. While light penetrates the plastic, its overlapping waves allow just the right amount of air to travel from one side to another.
The team behind the structure's implementation is headed by Moritz Mungenast, research fellow at the Associate Professorship of Architectural Design and Building Envelope at TUM. He elaborates on the design:
"Cells inside the element provide stability while at the same time creating air-filled cavities for optimum insulation. […] And the micro-structured surface provides for perfect acoustics. All these functions are scalable and can be adapted to accommodate individual requirements at no extra cost."
Architecture Advances Thanks to 3D Printing
As Mungenast puts it, the facade's "design and function are closely interdependent." In other words, on top its many practical features, it looks great, too.
However, the 3D printed facade doesn't yet envelop a building, so the team can only imagine what that might look like. So far, they see an "airy veil" with waves mimicking the ripples caused by a stone dropped in a pond.
Mungenast predicts that the facade will be useful in such projects as museums, libraries, or shopping centers. "Special solutions are called for here in particular, and it doesn't matter at all that the plastic facades from the 3D printer aren't completely transparent like glass panes, but rather translucent."
However, well before that happens, the team must first test the design to see how it fairs against weather effects. That's the reason for the testing installation atop TUM's main building at Acrisstrasse. Over the course of the next year, its sensors will continue to collect valuable data for the researchers.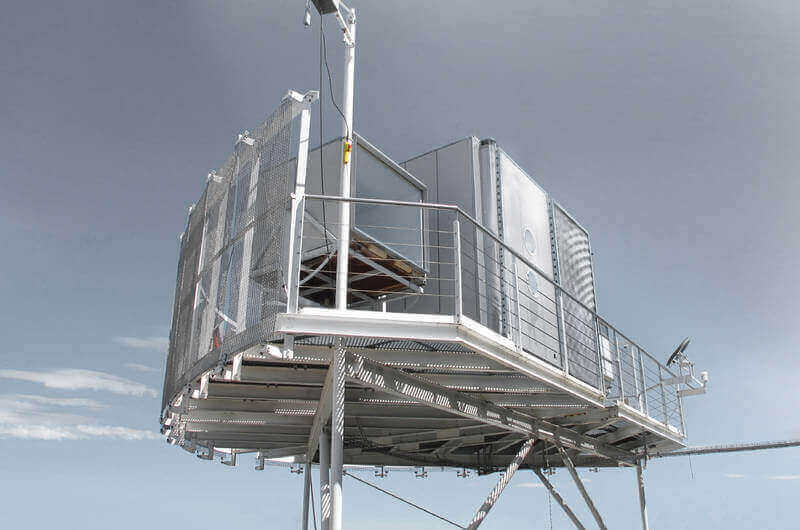 Source: Technical University of Munich Press Release
License: The text of "Munich Researchers Develop Multi-Functional 3D Printed Building Facade" by All3DP is licensed under a Creative Commons Attribution 4.0 International License.
Subscribe to updates from All3DP
You are subscribed to updates from All3DP
Subscribe
You can't subscribe to updates from All3DP. Learn more…