Lorena James is a 19-year-old entrepreneur on a mission to create a more environmentally-friendly 3D printing filament. Her product, called Z Spools is a 3D printing filament made from invasive quagga mussels in Lake Erie.
James has now applied for a utility patent for this product and has already won the Cleveland Water Alliance Erie Hack competition's top high school prize, receiving $1,000. This competition was designed to encourage people to find solutions to environmental challenges by coming up with business ideas.
James explains why she chose to create a 3D printing filament from quagga mussels, saying: "When zebra and quagga mussels are living, they can clog water intake pipes. They stick on the side of rocks, docks, boats. And they pose an issue once they wash up on shores, creating a barrier of still water that's gross. There's a lot of bacteria that can collect in water. The way the shells are made, they're really, really small and can hold little bits of water in them."
The idea is that with James' 3D printing product, she will help to relieve these issues. Hopefully, the lake will slowly become pleasant for visitors to the beach once more and also raise awareness about sustainable 3D printing.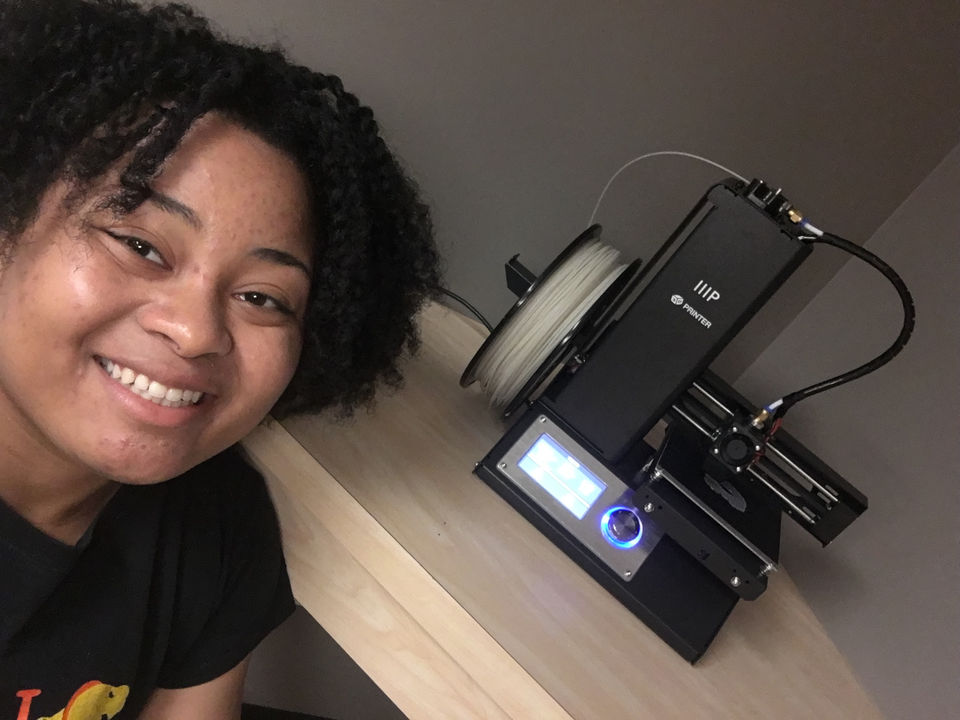 Z Spool Offers a Sustainable 3D Printing Solution
James makes her filament from mussel shells. She uses polyactic acid and biodegradable plastic pellets and mixes in the mussel shells before putting it all through a filament extruder.
Even though the resulting filaments include plastic, James explains that by adding the zebra and quagga mussels, the biodegradability of the filament is increased.
In order to create the filament herself, James bought everything she needed including machinery and materials, from Filabot, the 3D printing company with a focus on recycling materials for printing.
James is studying political science and is currently on a semester abroad at Fudan University in Shanghai, China. She will return to Davidson in January and, if her patent goes through, she plans to reach out to Filabot to ask them whether they'll mass produce her filament.
However, she's not putting all of her mussels in one bucket. She adds: "Also, it's a possibility that I'll change gears and try other entrepreneurial ideas. I'm still interested in circular economy, in finding uses for invasive species."
Hopefully, James' entrepreneurial spirit and idea will encourage more of us to buy or even create sustainable and environmentally friendly filaments.
Source: Cleveland