Smashing the glass ceiling, female representation in the workplace and the gender pay gap are currently topics of great discussion across all industries. When it comes to manufacturing and technical fields, women are less represented than men, no matter the role.
Sarah Goehrke, former editor in chief of 3Dprint.com and now owner of 3DIntegrity, wrote a report for the organization Women in 3D Printing which gives some interesting insights into the Additive Manufacturing industry specifically and offers a few solutions for ways in which we can bring more women into the workplace without dreaded "diversity hires".
The Diversity for A.M. #Q2 2018 Report explains that, due to being a young industry, there is a lack of readily available employment data. As Goehrke puts it, the "overall workforce supporting the 3D printing market remains somewhat of a blind spot in reported metrics available in major industry reports."
But, in the Q1 report, it was revealed that the overall additive manufacturing industry employs just 13% female workers. This is across R&D and engineering, sales, service, applications and consulting, marketing and software disciplines in the US, EMEA, and Asia Pacific regions.
To get more of an insight into employment trends, Women in 3D Printing got in touch with industry participants around the world. The companies gave self-reports on current employment trends.
The results suggest that there is actually a higher overall percentage of women working in 3D printing than you might expect. Women account for just under one-third of each company's total workforce on average.
In fact, one company will soon see a female CEO join (guesses are on for which company this may be) and EOS are notable for hiring 38% female employees across its global workforce.
As well as this, the German industrial 3D printing company is also attempting to inspire girls through partnerships with The Girls Scouts and Helping Hand STEM Service Project.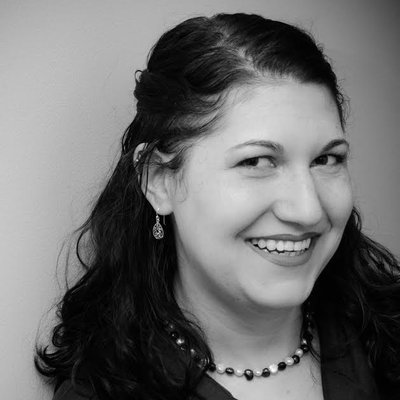 What Can be Done to Increase the Number of Women in the Workplace?
From speaking with multiple women in the industry, Goehrke concludes that hiring women for the sake of filling a quota is not the way to go. But instead it's important to always find the best candidate for the job.
Therefore, widespread social change needs to happen in order to shatter the glass ceiling. Linda Pouliot, CEO, Dishcraft Robotics suggested changes such as:
"We need to mentor and encourage young women starting when they are in school. I've noticed that my niece, who shows a real talent for mechanical engineering, does not want to be the only girl within her class, so it seems to me we need to make it fun for a group of young women to participate and engage in 3D printing and robotics. I would like to see more social products like jewelbots."
Thankfully, there are educational initiatives worldwide which are encouraging girls to follow a passion for STEM subjects. As well as this, Women in 3D Printing is offering offers ​access​ to myriad women willing to act as mentors. It provides a starting point for those hoping to get into or further careers in 3D printing.
Goehrke ends her conclusion by saying: "Through sharing the stories of industry participants, visibility of experience is rising, positioning the next generations of the workforce to enter a more level field and creating a more complex, rich industry built upon wider-reaching creative problem solving, inventive approaches, and breadth of resources."
If you'd like to see the full report, including further quotes from women in the industry, request a download from the Women in 3D Printing website. Also, check out the WI3DP meetups in locations around the world.