CES 2019 is taking place in Las Vegas this week, and, with endless stretches of innovative exhibitions to stroll through, attendees would be wise to wear their most comfortable walking shoes to the esteemed consumer electronics trade show. However, if those feet start to cramp up, it might be worth looking into acquiring some 3D printed insoles to add some comfort and support to their stride.
During CES 2019, the 3D printed insole manufacturer Wiiv announced a new partnership with Dr. Scholl's, one of the most popular foot care brands on the market.
With this collaboration, Dr. Scholl's will offer its customers fully customized insoles created with Wiiv Fit Technology. The consumer electronics trade show is a fitting environment for the announcement, as the two partners previously met at a past CES event.
Based out of Vancouver, Canada, Wiivv has been pioneering the 3D printed insole market for years now. The company finished as a runner up in the TechCrunch Hardware Battlefield competition at CES 2016, while simultaneously launching a highly successful Kickstarter campaign for their 3D printed insoles that raised over $230,000.
"What we pioneered at Wiivv is helping Dr. Scholl's scale its custom business and meet the needs of consumers who are beginning to understand the benefits of custom for the body," said Wiivv co-founder and Chief Executive Officer Shamil Hargovan. 
"We are a technology company, but we exist to add active and meaningful years to your life by making custom products one at a time, so that you can move, feel, and live your best. It's an honor to partner with Dr. Scholl's and we're thrilled to be moving on-demand retail and manufacturing in America forward." 
How Dr. Scholl's is Using Wiiv Technology to 3D Print Custom Insoles
The insole production process is incredibly easy from a customer standpoint. To start, customers have to download the Dr. Scholl's 3D App on their Android or Apple smartphone and take a "scan" of each foot. To complete the scanning process, users will place their feet on a white sheet of paper and take pictures of the top and sides of each foot.
From there, the Dr. Scholl's team will utilize Wiiv's technology to capture a 3D scan of the foot and map out the contours in over 400 points to ensure a custom fit for each client.
After the 3D model is generated, a personalized insole will be 3D printed and delivered to the customer's doorstep within 14 days. Before the order is placed, consumers can also use the app to add different designs to the 3D printed insole to fit their own personal style.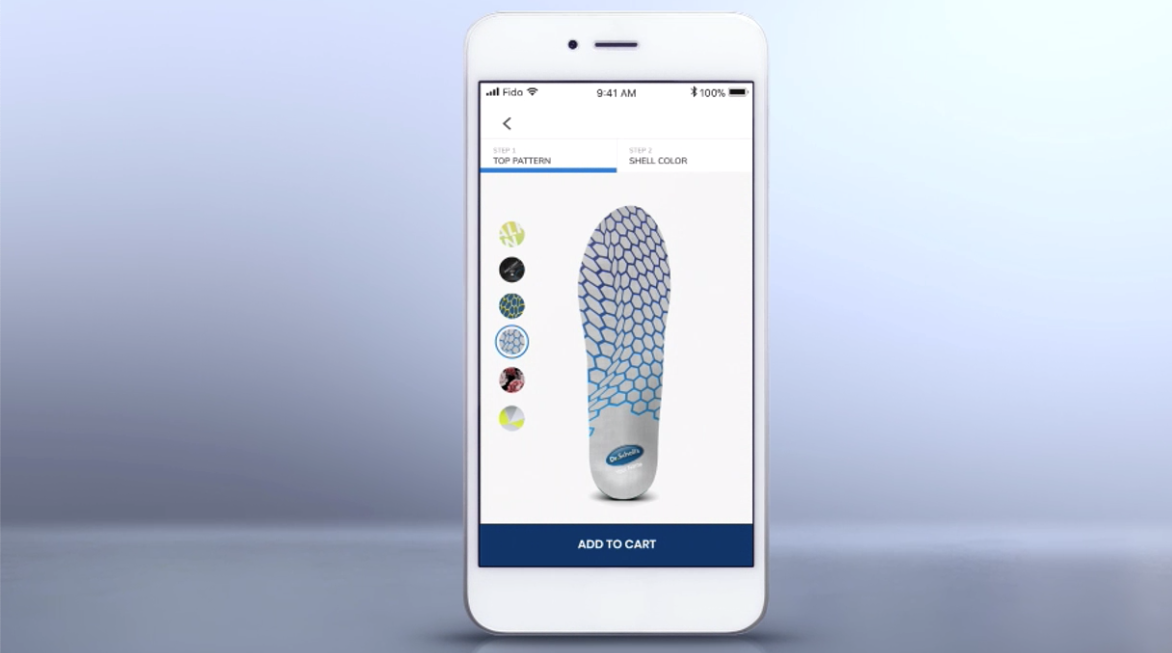 "Dr. Scholl's understands the importance of customization for a growing number of consumers. This new offering enables us to make inserts to the exact specifications of our customers' feet, with just the right support in just the right places," states Claudia F. Metcalf, U.S. Marketing Director of Dr. Scholl's. 
"Using Wiivv Fit Technology, we are bringing a custom 3D experience to the reliable, comfortable inserts Dr. Scholl's is known for. This is a breakthrough in premium personalization with the ability to shop from home." 
These 3D printed custom inserts are available in both three-quarter and full-length sizes. Customers based in the United States can now order their own insoles for $99 a pair.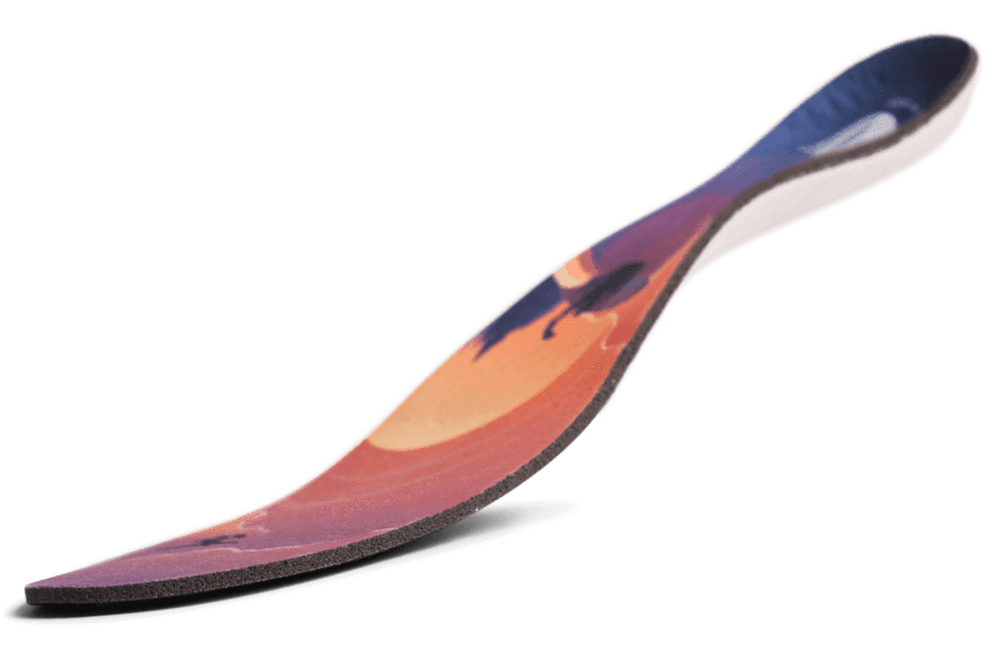 Source: Press Release