The University of Damascus, Syria, now has a laboratory dedicated to 3D printing prostheses. It was made possible by Italian 3D printer manufacturer, WASP, and realized by AMAR, and Arche 3D.
"There is great excitement – we were welcomed with all the honors. Now the goal is to train as many people as possible and make more and more sophisticated prostheses. The exchange of knowledge is virtuous. For example, a Syrian girl has already developed a system with ten movements, which are stored on the existing arm and transferred to the mutilated part," explains Carlo Masgoutiere from Arche 3D.
Every day, ten students and four teachers from the university provide victims of the nine-year war with personalized prosthetics.
The idea for such a laboratory came from Jean Bassmaji, a Syrian cardiologist and founder of AMAR, and Masgoutiere. The two heard about WASP's Digital Orthopedic Laboratory and pitched their idea to the company.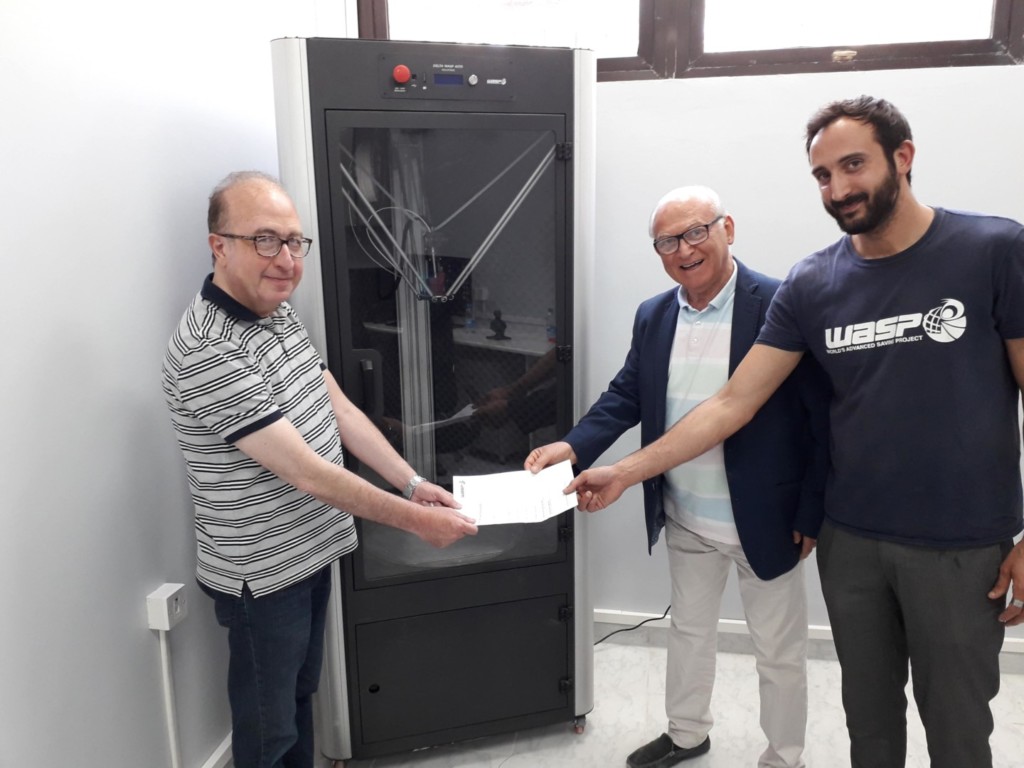 3D Printed Prosthetics Developed from e-NABLE Project
Initially, Bassmaji and Masgoutiere visited the WASP HQ to ask for a discount on WASP's Digital Orthopedic Laboratory which they planned to install in Syria.
Instead of providing a discount, WASP decided to offer 3D printers and training for free to help teachers and students develop prosthetics. However, WASP explains in a press release that the "obstacles met during the path were innumerable."
But, the team have pulled it off and a Delta WASP 4070 Industrial and a Delta WASP 2040 PRO have been set to work for the last month in Damascus. Staff at the university also have access to a PC, a 3D scanner, and other technical materials.
The laboratory aims to help the countless people that have lost limbs during the war. To create the prosthetics, teachers, and students start by using open-source files from the e-NABLE project.
Jean Bassmaji adds: "In Syria, we met a country exhausted after nine years of war. But Syria is also tenacious and full of hope. The population is friendly and hospitable. But our work is certainly not finished yet: the laboratory must grow and become more and more a scientific reference point, as well as a human goal."
Source: Press Release