At the world's premier fair for the plastics and rubber industry, K 2019, Wacker will unveil the newly developed version of its ACEO 3D printing technology with silicone rubber.
For those not in the know, ACEO stands for Wacker's 3D printing service utilized by developers, prototyping specialists, and scientists from a wide range of industries. The Munich-based chemical giant's new ACEO Imagine Series K2 boasts many new improvements such as better software as well as more precise and accurate final prints.
The new ACEO Imagine Series K2 can print up to four different silicone materials at once enabling more colors and prints with different degrees of hardness.
A Wacker press release states: "Such multimaterial printed objects are increasingly finding use in healthcare applications. For example, tumors or diseased blood vessels that have been scanned using imaging methods can now be distinguished in color and copied extremely realistically in different hardnesses. This allows surgeons to practice for the operation in advance and so anticipate any possible complications."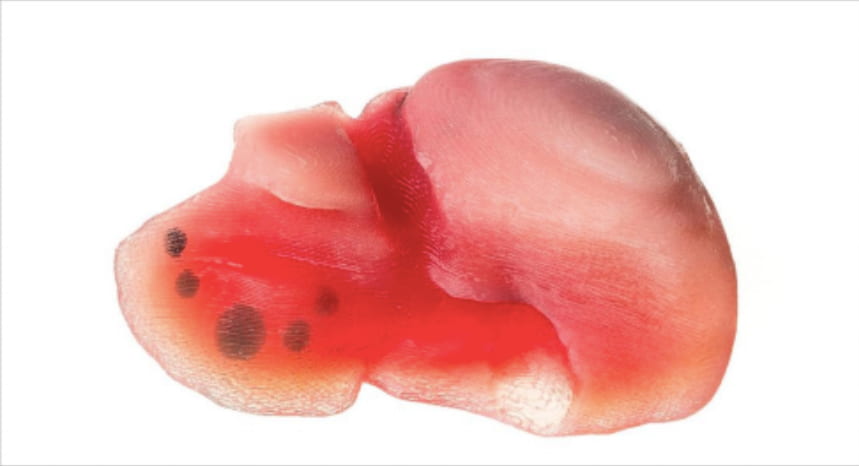 How Would You Use Wacker'S Imagine Series K2?
Another highlight of Wacker's new generation of printers is auto control technology. The printer can compare the target value of silicone specified in a CAD model with the amount applied after each printed layer.
If there are any issues, the printer automatically corrects these. The result is – according to the manufacturer – incredibly precise and detailed 3D prints. Wacker writes in a press release:
"ACEO's auto-control technology thus sets new benchmarks in the additive processing of viscous materials such as silicone. ACEO has also significantly improved the printing mechanism and control software. The new features allow mesh structures and other complex designs to be manufactured."
K 2019 takes place in Düsseldorf, Germany between October 16th and 23rd. If you're visiting, you can experience Wacker's new printing technology at its stall in Hall 6. Alternatively, check out the Wacker website for updates.
Source: Press Release