3D printing recently saved a team of US Marines $70,000 as they were able to 3D print a landing gear component which attaches to the door of an F-35 stealth fighter aircraft.
The part which got the aircraft moving again cost just 9 cents to make thanks to a design created by Marines from Combat Logistics Battalion 31 (CLB-31) in Carderock, Maryland. The small component mounts onto the door and presses into the latch as the landing gear door closes.
Sam Pratt, a mechanical engineer at the Carderock's Additive Manufacturing Project Office, also helped with developing the 3D printed part. He explains:
"I was with the maintenance platoon in South Korea training Marines from CLB-31 on the processes of drafting a design and how to apply it to printed items… I was told they were having issues with printing a part needed to get the F-35 operational again. Their officer suggested teaming up to see what we could come up with as a whole, which turned out to be a great opportunity for collaboration."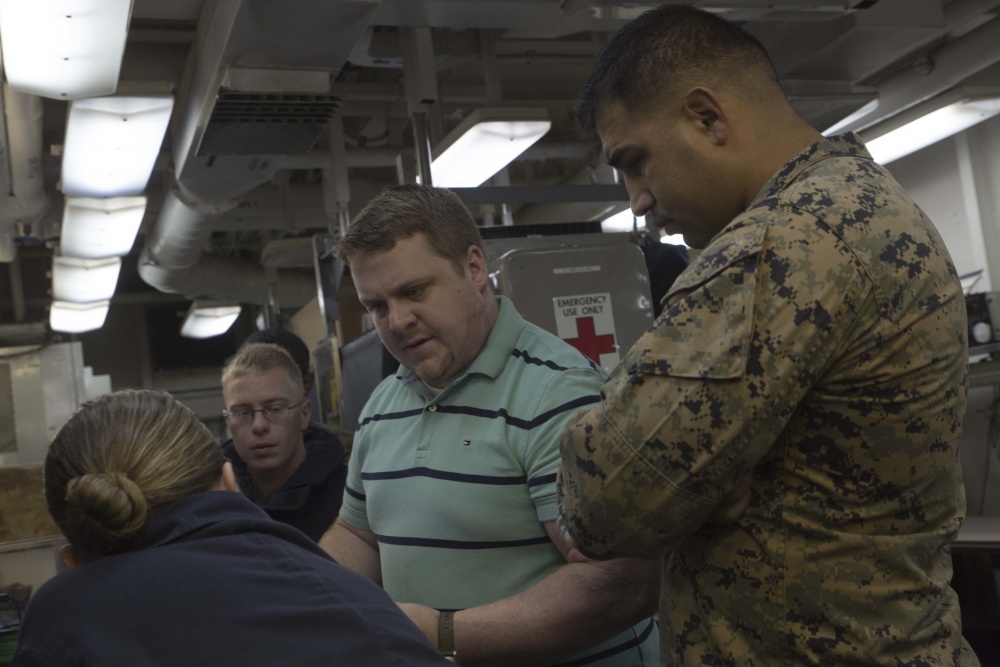 Saving $70,000 by Printing a Part for 9 Cents
Pratt's job had been to analyze how 3D printers were performing in shipboard cupboards. However, he had also been training Marines of the Combat Logistics Battalion 31 (CLB-31) how to use the CAD software, Solidworks.
When asked to help with finding a solution to make the grounded F-35 functional again, he explains that it was fairly easy once the main issues were realized.
He adds that the Marines had actually designed the part themselves but needed help with sizing. A few other issues included the fact that they were using a 3D printer aimed at hobbyists and the free software tool, Blender.
Blender is perfect for artistic designs but less useful for engineering as measurements aren't as accurate. Pratt fixed these issues and the resulting component was 3D printed in PET-G.
Pratt adds that by being able to 3D print in the field, the team was able to spend just 9 cents instead of $70,000. He claims that a new policy in the Marines meant the part was a success.
The policy includes guidelines which have to be followed when 3D printing new parts for on-ground vehicles and every part must be approved by the Marine Systems Command (MSC). This policy was only two days old when the team faced the $70,000 problem.
He adds: "We will see additive manufacturing used more often to make replacement parts. There are already about 85-90 parts currently approved to print for ground vehicles, so it is as easy as going online, downloading the file and printing the part."
The team further honed their skills by working on a few more vehicle parts. According to Pratt, plastic won't be the only material for use in the future are the Marines are also working on providing "more material capabilities in the field". A particularly useful material being metal.
Source: US Navy