This week, 3D printing companies from across the world, both big and small, are flocking to Frankfurt for Formnext 2019, one of the most renowned and all-encompassing additive manufacturing conferences on the planet. While many industry leaders are showcasing new products and innovations on the trade show floor, the Massachusetts-based company Markforged, known for its industrial-grade carbon fiber and metal 3D printers, has suped-up one of its flagship systems.
At Formnext 2019, Markforged announced Turbo Print for the X7 Carbon Fiber 3D printer, a new feature that doubles the system's print speed without jeopardizing surface quality. By increasing the print speed of the Markforged X7 3D printer, customers will gain the ability to quickly replace parts, increase production volume, and ultimately get a bigger bang for their buck (read: better return on investment).
Combining Fused Deposition Modeling (FDM) technology and Markforged's proprietary Continuous Filament Fabrication (CFF), the X7 has a dual nozzle print system capable of reinforcing 3D printed parts with continuous carbon fiber and kevlar. This industrial-grade system is equipped with a laser inspection system that scans parts in the midst of the printing process to ensure dimensional accuracy. The Markforged X7 offers a 330 x 270 x 200 mm build volume and a layer resolution of 50 microns.
Turbo Print will be released on Dec. 16, 2019, and is compatible with all second-generation X7 3D printers. In other words, customers using the latest iteration of this carbon fiber 3D printing system, which began shipping out to customers in June 2019, will be able to utilize Turbo Print and other new features that may follow in the near future.
Currently, the X7 is the only Markforged 3D printer to offer the Turbo Print feature, making it especially appealing for manufacturers and businesses looking to pump out strong, carbon fiber-reinforced parts at a higher speed than other additive manufacturing systems can muster up. Although the company has just announced this new high-speed attribute at Formnext 2019, some X7 users have already started to leverage Turbo Print.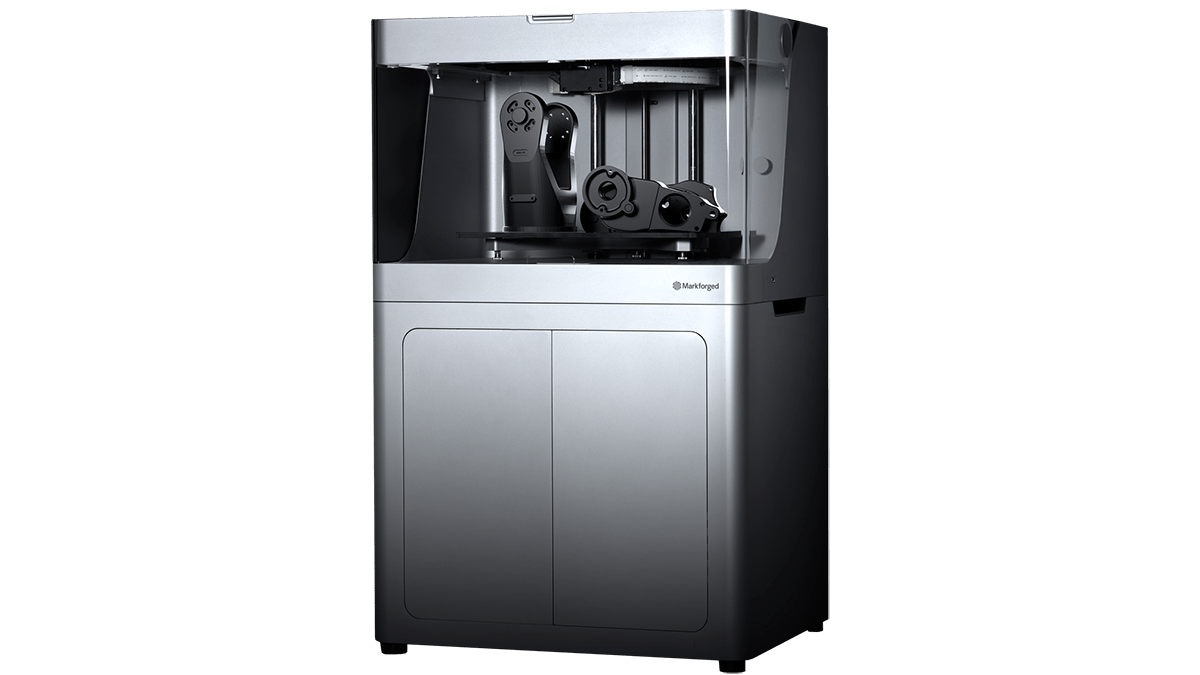 Markforged Customers Have Already Started Benefiting from Turbo Print
With Turbo Print, Markforged intends to improve the customer experience by increasing production speed while still maintaining the same impeccable print quality and a high degree of material functionality.
"For many vendors in the additive manufacturing space, high-speed printing kills part quality," said Greg Mark, CEO and Founder of Markforged. "Our customers value the beautiful surface quality and mechanical properties of their 3D printed parts, so we developed a way to maintain our high standard at a much faster pace."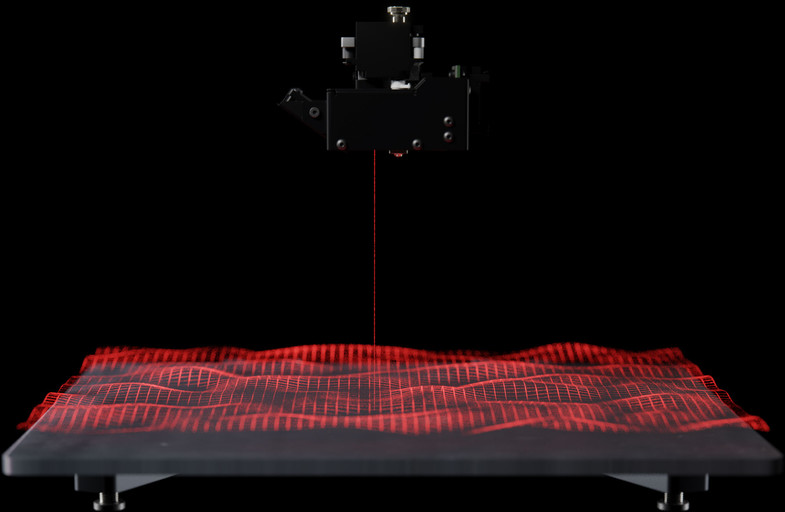 One customer that has already reaped the benefits of having Turbo Print integrated into the X7 is the German multinational conglomerate Siemens. In fact, Markforged and Siemens already have a multi-tiered partnership in place, leaving the two companies indisputably intertwined with one another.
Markforged has integrated Siemens' NX software with its own additive software, called Eiger, while Siemens has utilized Markforged 3D printing for a variety of applications. For instance, engineers at Siemens Gas and Power in Florida have used the X7 3D printer to print the circular saw components needed to cut into gas turbine housing, reducing both time and costs. On top of that, Siemens' global venture arm, Next 47, has invested millions into Markforged 3D printing technology. Now, with Turbo Print added to the X7 3D printer's repertoire, engineers at Siemens will be able to keep 3D printing high-strength parts at an even faster rate than before.
"Twice as fast means twice as productive," said Michael Ott, Head of Production Innovation at Siemens Healthineers in Germany. "We received our Markforged X7 in September, and have been thrilled with the results so far. The surface finish is unparalleled, and we can customize our parts to be exceptionally strong and ultra-lightweight. Now with this new feature, we'll be able to make parts in half the time."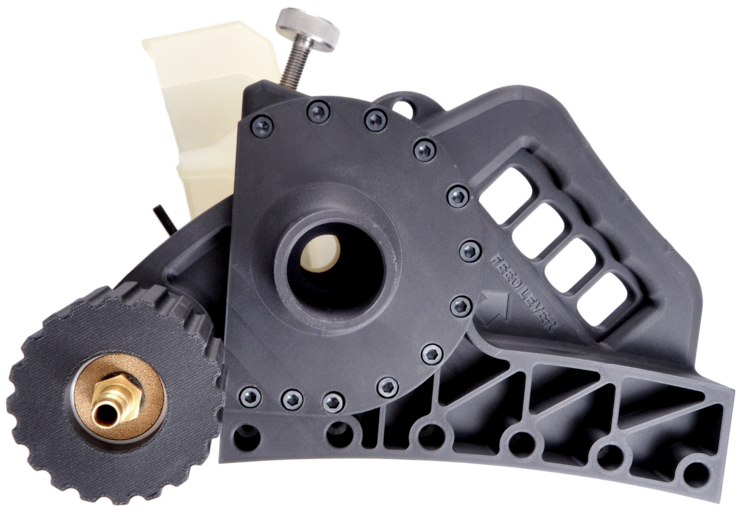 Source: Press Release