We are no strangers to home automation systems in 2019. People issue voice commands to turn on lights, lock doors, and even play their favorite music. But how about an AI-powered light bulb that directly takes your command, plays music, and also calls your partner?
That's what inventor Tom Sunderland created and he's dubbed it the Alexa Light Bulb. Though it may seem like a factory-made product, there's a lot more to it. Sunderland says it's an experimental prototype made from Amazon Echo Dot, a smart light bulb and 3D printed parts.
It's the third prototype he created in his quest to pair tech from an Amazon Echo Dot with a smart light bulb. Unlike a standard smart light bulb, however, the Alexa Light Bulb is super smart.
And Sunderland's invention, he says, has made "adding Alexa to any room … as easy as changing a light bulb!"
Alexa, Dim the Lights, Please
Sunderland's already filed for a patent application and says it's possible to set up a system of Alexa light bulbs in your home by installing them in different rooms and syncing them to work in coordination.
To create his super-smart light bulb, Sunderland removed three components from an Amazon Echo Dot: the motherboard, the speaker and the LED microphone board. He also removed the LED driver and LED matrix from a smart light bulb.
Once he had the pieces he needed, he was able to sketch out what the prototype would eventually look like. He then turned his sketches into a 3D model, which he designed and printed out on a MakerBot 3D printer.
You can watch the rest of the process Sunderland took to build his light bulb in his detailed video, however, he does warn that it's not an instructional video and his creation is an experimental prototype that's not suitable as a working light bulb.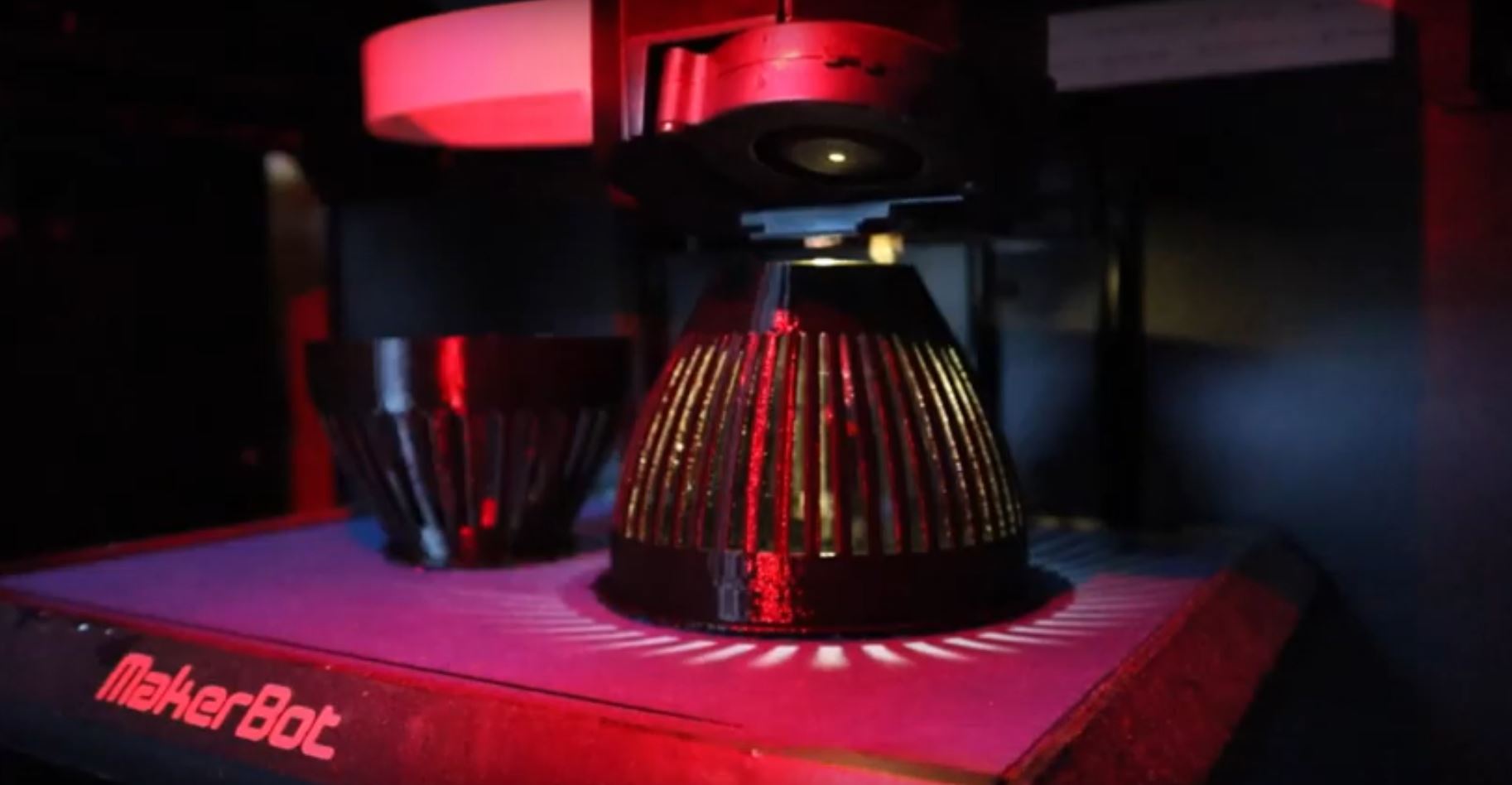 Source: Reinvent Stuff / YouTube