Thingiverse, the world's biggest STL file repository, has undergone a major design overhaul.
As of today, Thingiverse ranks as the 1,150th biggest website worldwide. However, its success turned out to be a double-edged sword: The Makerbot-Stratasys subsidiary has been struggling for months with page loading speed issues.
With the redesign, the company wanted to address the slow loading times that have been bothering users for months. Did it succeed? Yes, after a bumpy start, Thingiverse pages load a lot faster now.
What's Changed?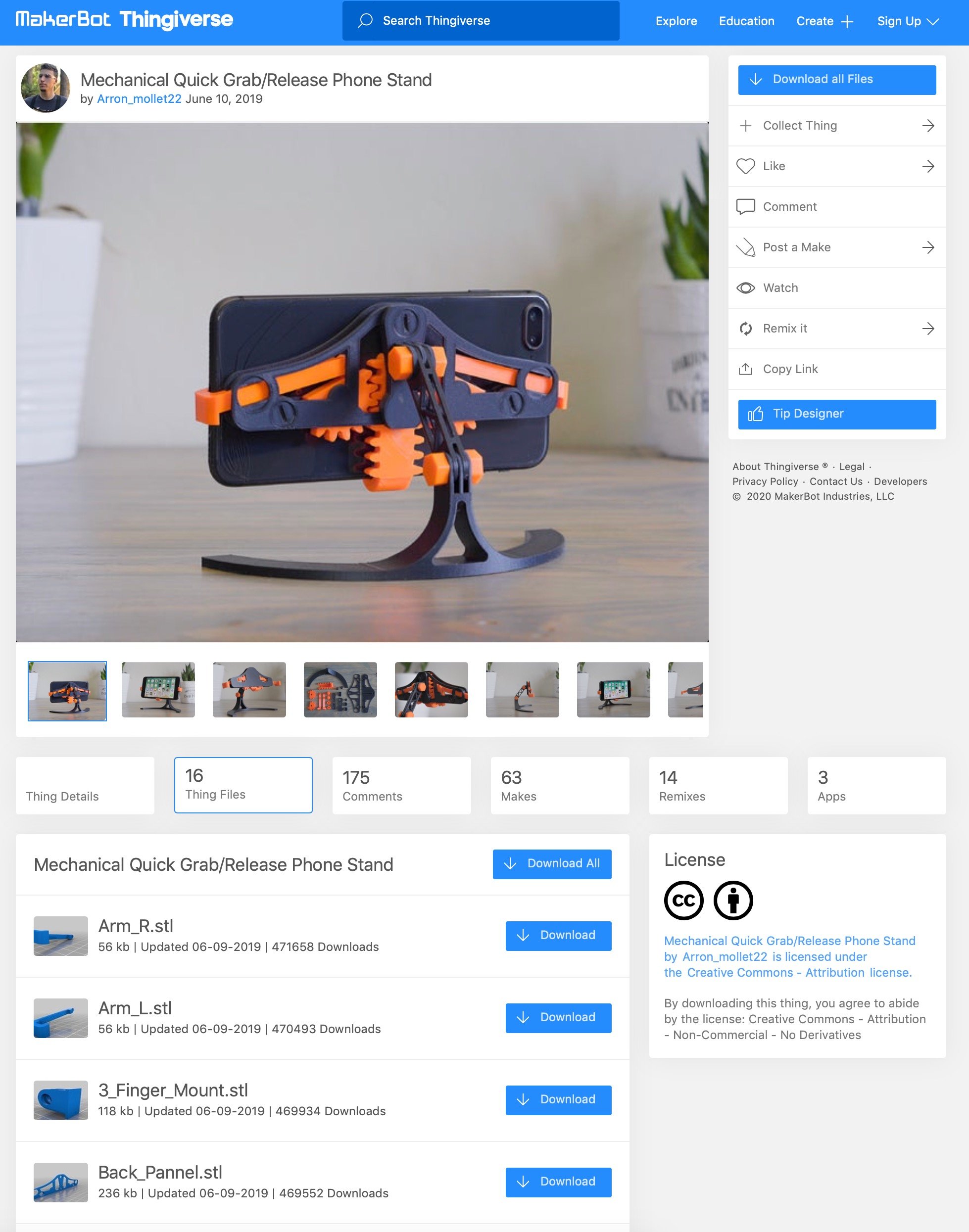 The redesign makes Thingiverse looks more like a 3D printing search engine than comparable repositories like MyMiniFactory or Cults3D.
Though users' personal item collections were left untouched, as were the designer's pages, other familiar aspects are gone, like the "Thingiverse Featured" design picks, designer spotlights, the global feed of uploaded items, and the "Best of Week" collections.
Instead, the homepage now shows designs sorted by popularity. Besides the site-wide search, the new interface leaves you with three options to get around:
You can sort objects by various degrees of popularity or the newest items.
The "All-Things" tab (see image below) will give you topic-centered navigation
"Filter by" lets you get into a more granular search for things, users, makes, collections, or groups.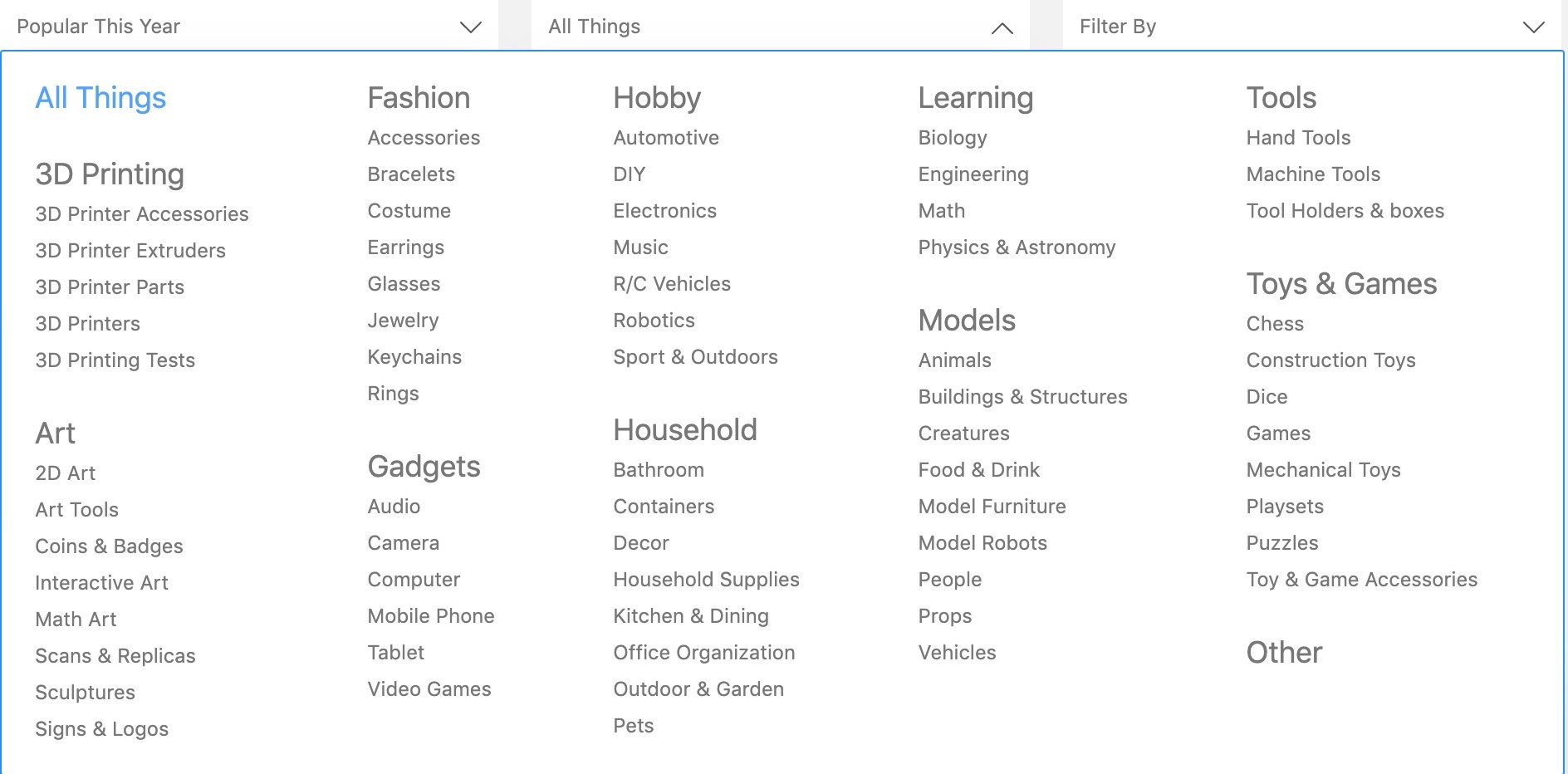 Introducing Advertisements
For the longest time, Makerbot's Thingiverse team didn't monetize their site through ads, though they did insert Amazon affiliate links onto file pages. The reason lies mostly in the platform's origins in the Maker ethos. All of the designs on Thingiverse are free because most of the two million models were uploaded by 3D printing enthusiasts sharing their ideas with the community.
But as of the new update, Thingiverse has injected ads both on the homepage and on the file pages.
"Running a large website which hosts millions of files requires a lot of upkeep and costs," stated the company. "Running ads will help us acquire more resources to keep maintaining and improving the Thingiverse platform."
So, what do you think of the changes? Did Thingiverse nail it, or are you considering switching to another file repository?
Please feel free to write in the comments below.