Bento the puppy's story starts in a sad manner. As a pup in a Cleveland pet store, he endured a fall that resulted in his forearm being severely fractured.
Luckily, Bento was immediately taken to the vets and received surgery, funded by an anonymous donor. However, he faced complications but was thankfully able to recover in a loving home.
His owner, Emily Conway, explains: "I came into work one day, and there was this tiny, adorable little puppy staring out of a kennel. Even though his break was healing, he was healing with his leg sort of crooked… He missed out on some of his puppyhood. He had been through so much already; he was so young."
The deformity in Bento's leg resulted in another fracture. That's when Malcolm Cooke, Executive Director, Case Western Reserve University Think Box stepped in to help out, ensuring Bento's subsequent surgery was successful.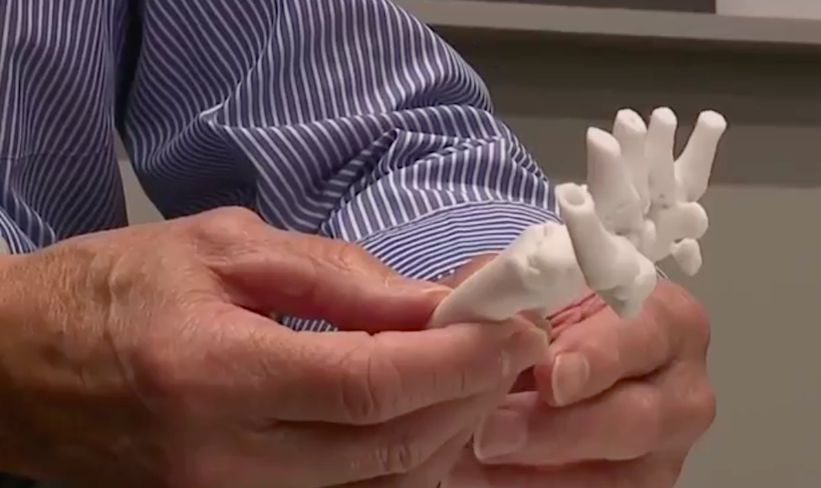 Helping Bento Get Back on All Four Paws
Cooke began by turning a scan of Bento's leg into a 3D model. He printed this out and created an object which Bento's surgeon could inspect and hold. In this instance, the 3D model was used for planning and the surgeon was able to map out cuts and pins before the surgery.
Cooke explains: "Normally I work with orthopedic surgeons and dental surgeons… 3D printing is used a lot for surgical planning… It would have been impossible to have got to this level of detail in terms of planning. The planning would have gone on in the OR".
After a successful surgery, Bento is now back on his feet. Thanks to this success, Cooke and his team will be incorporating 3D printing technology into more patient's surgical planning. Cooke explains that there is now a sheep with a broken leg who requires a similar process.
As for Bento? His owner reports that he's enjoying his puppyhood once more – running around, chewing the stairs and generally being naughty. She adds: "He runs around, jumps on the chair, off the chair on the couch, zooms around the side then he reverses and it's just really fun to watch."
Source: News 5 Cleveland