The London Design Festival is now over. Running annually from the 15th to the 23rd of September, it brings together designers from all over the world as well as 450,000 visitors.
Most interesting this year was a studio involved in the Dutch exhibit (aptly named Dutch Stuff) along with 25 other Netherlands-based studios at the Old Truman Brewery.
Eindhoven-based Studio Plott, founded by Rudi Boiten and Mireille Burger, use 3D printing to create their "Open Rugs". At the London Design Festival, the designers featured their latest line, which they call Crossing Lines.
The polyamide fiber rugs are printed in "triangle or lozenge shapes" and are available in ten colors. On their website, the designers explain that these rugs unite technique with tactility.
They add: "The designs are a clear visualization of our fascination with technology, traditional craft, geometric pattern, color and shape. Each pattern has its own playful interplay of lines where the open mesh arrangements and bright colors create a visual dialogue between the rugs and their underlying surfaces."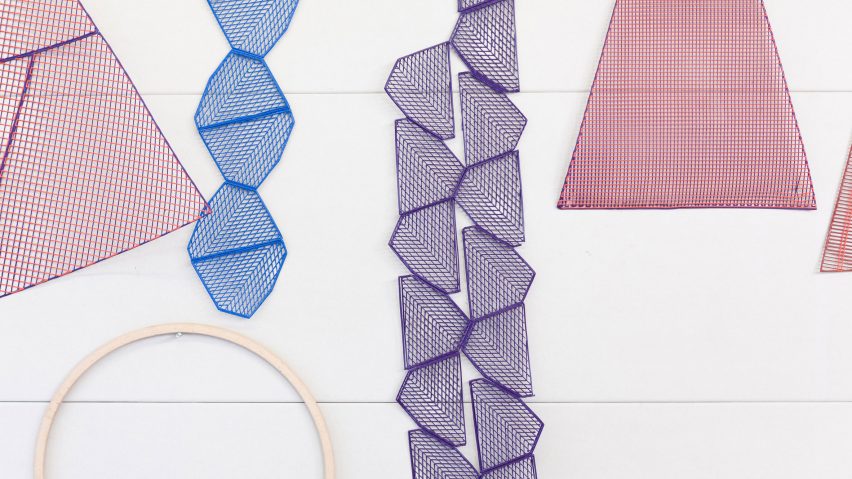 Studio Plott uses Bespoke Giant Looms to 3D Print Rugs
An important part of the designer's process is to build, test and use a bespoke machine to create the rugs. This machine depends entirely on the needs of their project.
For the Crossing Lines rugs, the designers created a 3D printer. Yet, no matter the machine, the final result is always a rug that has an "ethnic and handmade look".
The studio explains on their website: "By putting the machine at the center, it works like a craftsman to produce different products. The machines all have their own characteristics. Sometimes funny, sometimes innovative or just as an assistant to ease the work… "
Although the London Design Festival is over, the studio will be launching six brand new patterns at the Dutch Design Week taking place between October 20th and 28th. And the current patterns will also be available on the studio's online shop from the first of next month.
If you'd like your own rug from the Crossing Lines series, visit the company's webshop. Prices begin at €950.
Source: Dezeen