Mats Beckman is a student at the Royal Danish Academy of Fine Arts in Copenhagen, Denmark. His graduation project is what he calls the "world's first" flexible compostable 3D printed menswear outfit.
This outfit was developed using an Ultimaker 3, a variety of 3D pens and heat pressure, including an iron. It was awarded KADK's UN Sustainable Development Award due to the base component in the filament being non-GMO corn starch making it compostable.
Beckman spoke to All3DP about his design. He explains the inspiration behind his project, saying: "In relation to the design itself, I have looked at the properties of the material and created the design from that aspect. I have used a flexible compostable filament, which is absolutely fantastic, but one of the drawbacks is that it is not breathable, and for that reason, I have prioritized creating a design that is airy, lightweight and comfortable on the body."
Beckman's outfits include a short-sleeved shirt, shorts, and accessories. The material he used is both heat and cold resistant and the material begins to compost when it is exposed to moisture microbes, oxygen, and heat.
However, Beckman assures wearers that if not all of these criteria are not met, the outfit remains stable so the clothing won't simply disintegrate on first use.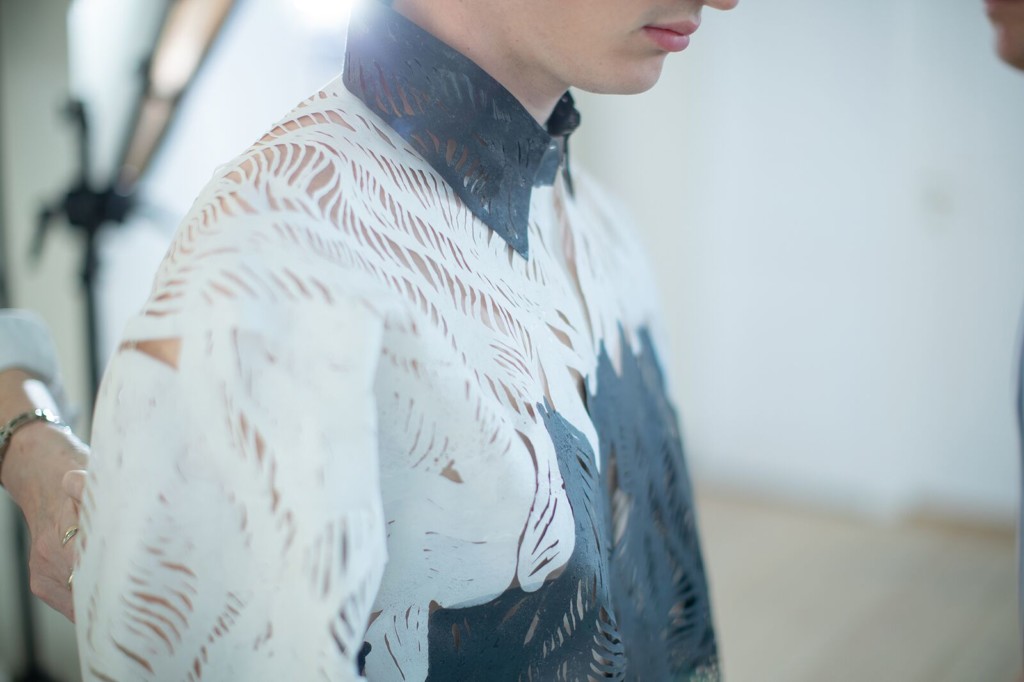 Where Would You Wear a 3D Printed Outfit?
When asked where such an ensemble should be worn, Beckman replied: "It is immediately difficult to tell where the optimal place to use a 3D printed outfit would be, as it could be used in a wide variety of situations. I have had a greater focus on producing a concept where the material and the working method have been innovative and which can make us rethink the way we work with the production processes in the fashion industry."
In total, it took Beckman around 100 hours to develop and test the outfit, not including the research and design process. He adds: "I have been very pleased with the work so far and even the mistakes made by various decision makings have been used in constructive ways to improve the final result."
Beckman plans to continue using his 3D method to develop clothing. He believes it could be useful in designing everything from accessories to furniture adding: "I both believe and hope that 3D printing will play a significant role in the fashion industry in the near future, where our way of thinking fashion design in relation to economics and the environment need new creative ideas."
This is just the beginning for Beckman. Check out his website to follow his creative process.