South African surgeons used 3D printing to restore a patient's hearing by reconstructing the broken bones of his middle ear after it was severely damaged in a car accident. The operation took less than two hours.
Professor Mashudu Tshifularo, head of the Department of Otorhinolaryngology at the University of Pretoria Steve Biko Academic Hospital, said: "By replacing only the ossicles that aren't functioning properly, the procedure carries significantly less risk than known prostheses and their associated surgical procedures. We will use titanium for this procedure, which is biocompatible. We use an endoscope to do the replacement, so the transplant is expected to be quick, with minimal scarring."
The surgeons believe this world first advancement could provide a long-term solution in curing patients of hearing loss caused by damage, disease or infections to the inner ear.
In fact, all patients that require this type of surgery will be able to safely undergo it, including newborn babies. After their operation is complete, a patient regains their hearing immediately (aside from bandages muffling sounds.)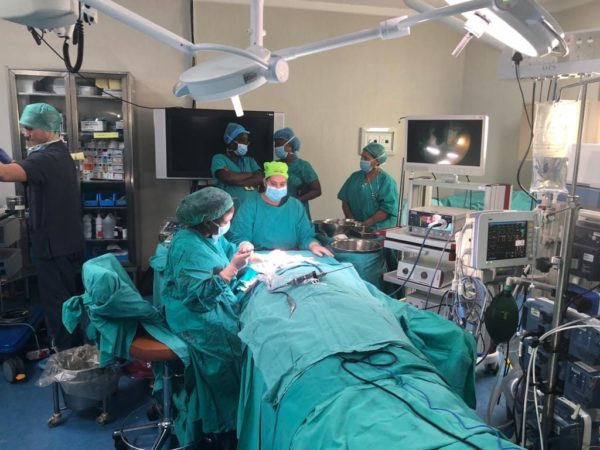 3D Printing the Smallest Bones in the Body
Professor Tshifularo has spent the last ten years studying conductive hearing loss but his attentions have only turned to the uses of 3D printing in the past two years. He began experimenting with scanning and rebuilding damaged areas of a patient's ear using a 3D printer.
It's thought that the surgeons began the process by extensively scanning both the functioning and damaged ears of the patient before developing a personalized 3D model in CAD.
This technology is extremely useful for this process as it can accurately rebuild some of the smallest of bones in the body found in the ear. He adds: "3D technology is allowing us to do things we never thought we could… But I need sponsors and funding for this invention to take off the ground."
The South African Department of Health is now calling upon development partners and donors to support the 3D printing breakthrough.
Source: Cape Town Etc