How often do you hide certain pieces of artwork when your family visits your home? Now, you don't have to thanks to 3D printed artwork from Drzach&Suchy which hides two images in plain sight, that is until you turn on "suitable illumination".
Drzach&Suchy is an art and design studio based in Zurich, Switzerland. They created shattie, the unique 3D printed "relief" artwork which is based on shadow casting panels. The studio's website claims it specializes "in nature-inspired installations with surprising 'a­ha!'-­type features."
This is reflected in its gallery of shattie images which includes elephants and leaves that appear as shadows when illuminated. The aha! feature, of course, being that the shadows appear only when light is shone on them.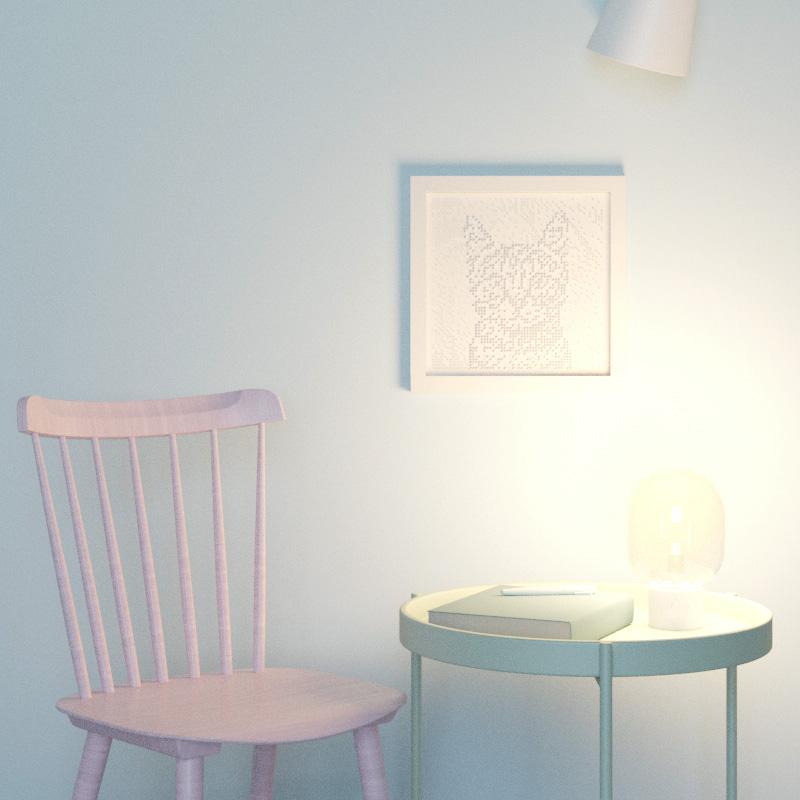 Create Your Own Shattie
It's very simple to create your own shattie. All you need to do is choose two pre-determined images on the Drzach&Suchy website, would you rather adorn your home with Marilyn Monroe/a leaf or an elephant/lion?
If none of these options are to your liking, you can upload two of your own images. Uploads can be either .bmp, .png. or .jpg, but, the studio adds: "shattie works with black-and-white bitmaps of resolution 70×70 pixels. If you upload images matching these parameters, they will be used directly as given."
If the parameters aren't right, the studio's software will change your images to match its requirements. It's also recommended that you use high-contrast images that are centered and have few details.
Finally, you can review your design to make sure it's up to scratch before you buy. A shattie will cost you SFr. 200 (about $200).
For more on 3D printed art, check out these stories:
Source: Shattie