Beginning in May, the Elizabeth Collective in New York will be featuring Silicon Valley moguls turned into 3D printed mythological characters.
Sebastian Errazuriz is the New York-based designer and artist behind this work which he calls The Beginning of the End. With such a title, you'd be right in guessing his work is rather pessimistic. It is a commentary on technology and the repercussions on society.
Errazuriz explained to Wired that he wanted to: "create a new mythology of a variety of the heroes, villains and characters that will be part of what could be the end of civilization."
Originally, Errazuriz presented his work as a series of augmented reality creations. But, he has now used additive manufacturing to bring them to life. There are ten pieces to behold including Jeff Bezos, Mark Zuckerberg, and Elon Musk, each portraying a different theme.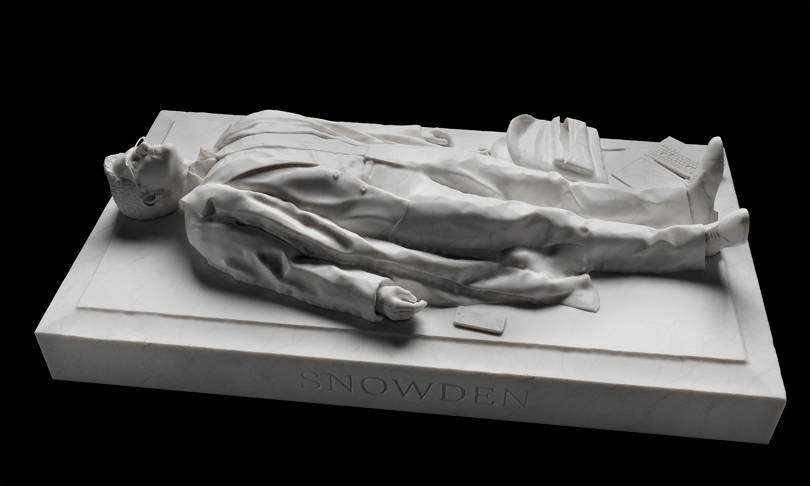 From Steve Jobs as The Prophet to Jeff Bezos as The Corporate Nation
In Errazuriz's work, Bezos symbolizes "The Corporate Nation" and sits atop a horse in a Napoleonic pose. Musk represents "Exile and Escape" in the form of an angel. Steve Jobs is the "The Prophet" while Edward Snowden lies dead and depicts "The Collapse of the Resistance."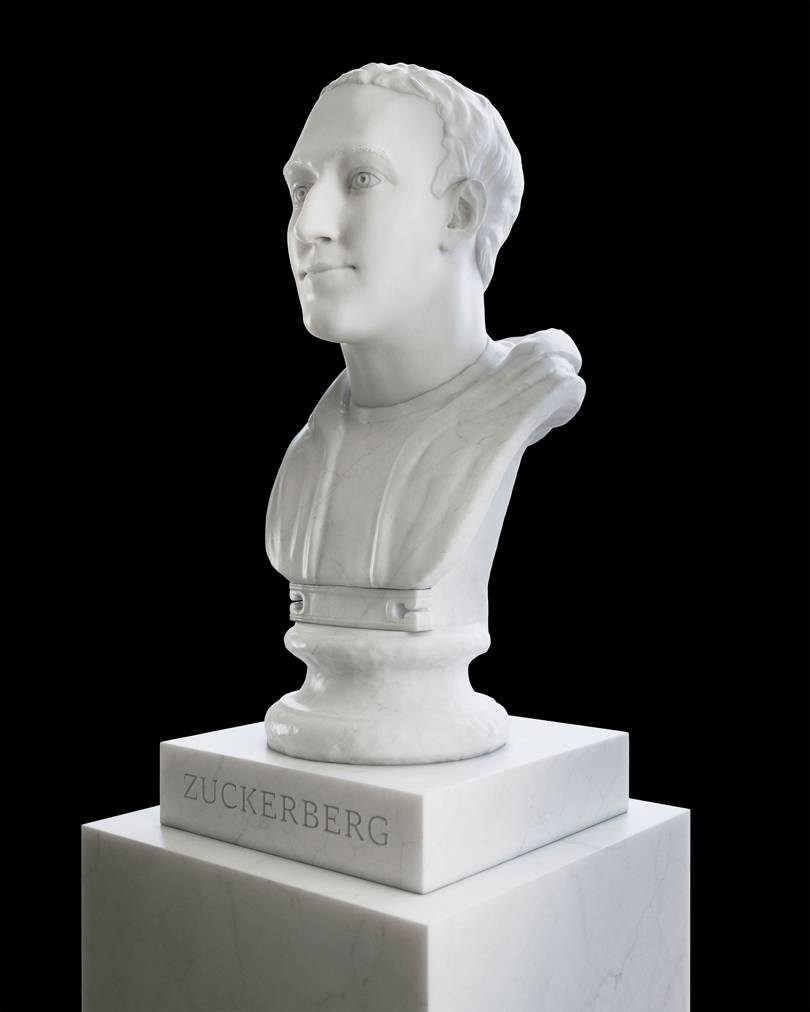 In order to create the 3D models, Errazuriz worked with his team to collect hundreds of images of each of the tech luminaries.
Turning these 2D images into 3D models was no easy task and the work for each face took months. Once complete, the team then used existing 3D scans of classical works to create the bodies of the mythological moguls.
"We've had to sculpt in the same manner as you would be sculpting in real life, but using the cursor of the computer and the mouse to push in and out wireframes," explains Errazuriz.
Admission to The Beginning of the End is free and is hosted by The Elizabeth Collective on 10 West 56th Street, Manhattan between 30th April 2019 and 24th May 2019.
Source: Wired