Scout Drone Inspection is a startup in Trondheim, Norway which is automating the process of inspecting ships by developing drones to do the hard work instead.
Scout's latest maritime inspection drone to be trialed was built with the help of 3D printing and is autonomous. The drone uses "specially calibrated cameras and sensors" to independently examine ships.
The startup's chief technical officer Kristian Klausen t0ld Government Europa: "This will provide better and safer collection of data at lower cost. Right now we're focusing a lot on implementing software and our own electronics. We're also using 3D printing extensively to adjust the mechanical design. The 3D printing enables us to draw, print and test new models within just a few hours. We're flying several prototypes here at Faktry and have also started developing our cloud solutions."
As well as being a safer and lower cost method of collecting data, a drone's checks are completed in a much shorter amount of time.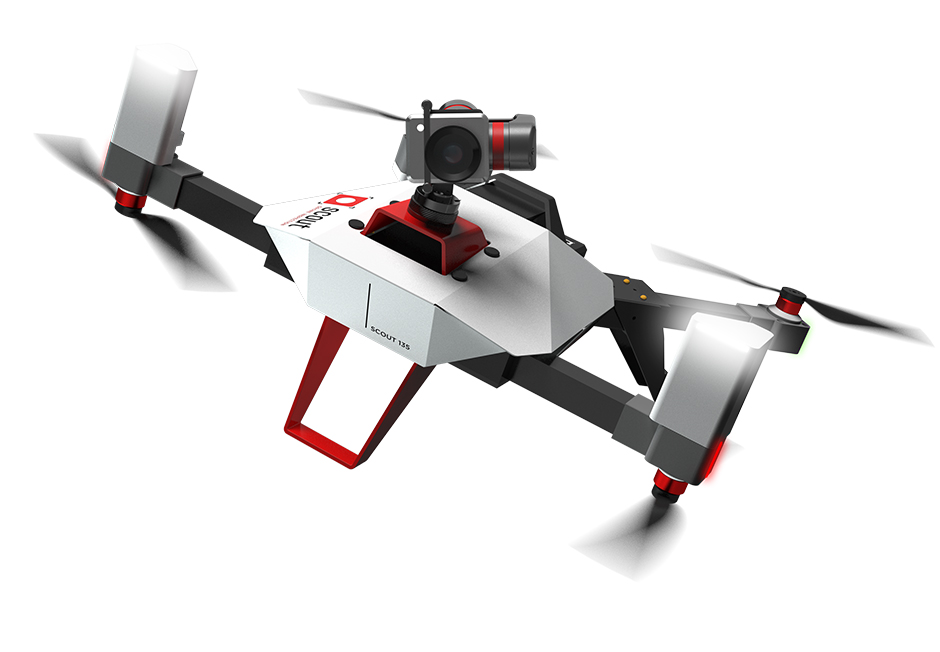 Ships Searched with Specifically Calibrated Cameras and Senors
Ships which are regularly subjected to rough seas and poor weather conditions are susceptible to rust, cracks, and disrepair. But, to detect these issues, it's often necessary for workers to manually check every part of a ship.
When it comes to hard to access areas, their work involves hazardous use of inflatable rafts and scaffolding. As a result, this job is regularly being delegated to drones, but this also poses a problem as highly qualified professionals are required to manually fly them.
Scout's trial drone is specifically built to detect disrepair in storage spaces of ships and tanks. The startup hopes that if the trial proves successful, it will seriously reduce the need for dangerous manual labor or manually controlled drones.
Interestingly, Scout originated from the Norwegian University of Science and Technology's Autonomous Marine Operations and Systems (ATMOS) programme. As it grows, it hopes to expand its reach into the Asian maritime market soon. Visit the website to find out more information.