Michelangelo's original statue of David is among the world's most famous pieces of art.
Now, researchers have created two tiny copper versions of the – originally 5.17 m tall – marble sculpture — a 1 mm tall David and a second one, which is even ten times smaller (0.1 mm).
Both statues were created using a 3D-printing technique developed by ETH Zurich Professor Tomaso Zambelli, together with a team lead by Giorgio Ercolano from Exaddon, using the company's CERES additive micro-manufacturing system, which is capable of printing complex and pure metal objects at the micrometer scale and with submicrometer resolution.

The core component of the method is a micropipette coupled to a cantilever, allowing to monitor the force with which the point of the pipette touches the substrate. The dissolved metals are electrochemically deposited on a conductive substrate with extreme precision. With the help of optical force measurements, 3D objects can be automatically built up layer-by-layer.
The tiny statue was printed in one go, with no supports or templates, and without requiring any firing or tempering.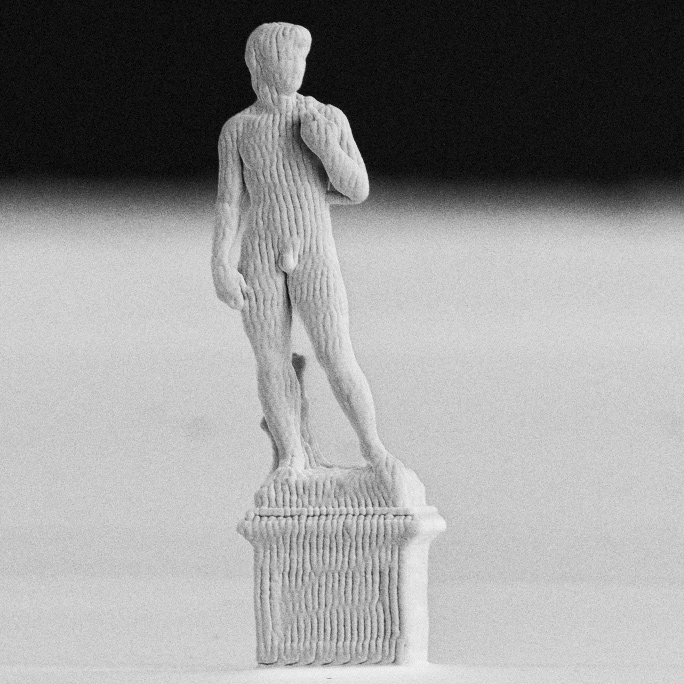 "The process allows us to print structures or geometries of all levels of complexity," Ercolano explained in a recent press release.
The electronics industry is primarily interested in the newly discovered printing process that would allow precisely repairing microelectronic systems.
Zambelli is delighted with the result. "We're thrilled that technology from our research lab has made its way into practical application," the ETH professor says.
(Source: ETH Zurich)