PJ Tolentino, a mechanical engineer, loves all-mountain biking in his home country of the Philippines. However, after years of biking along difficult trails, he and his friends decided that they could improve every bike on the market.
"That was our simple idea, the thought that maybe we could make a better bike… After much consideration, we pulled the trigger. We then sold all our bikes just to fund the development of our first product," he explains.
The first product the team created was the Cordillera which is an all-mountain riding bike. Tolentino managed to work on this project while also balancing his full-time job at a semiconductor company.
However, once launched, the Cordillera quickly gained a reputation of being efficient for biking on either smooth ground or while climbing on rocky terrain. Thanks to this recognition, Tolentino and his team set up the company Rurok Industries.
They were approached by Siemens which had been watching their progress and offered the startup the chance to use generative design products for free to produce future bikes.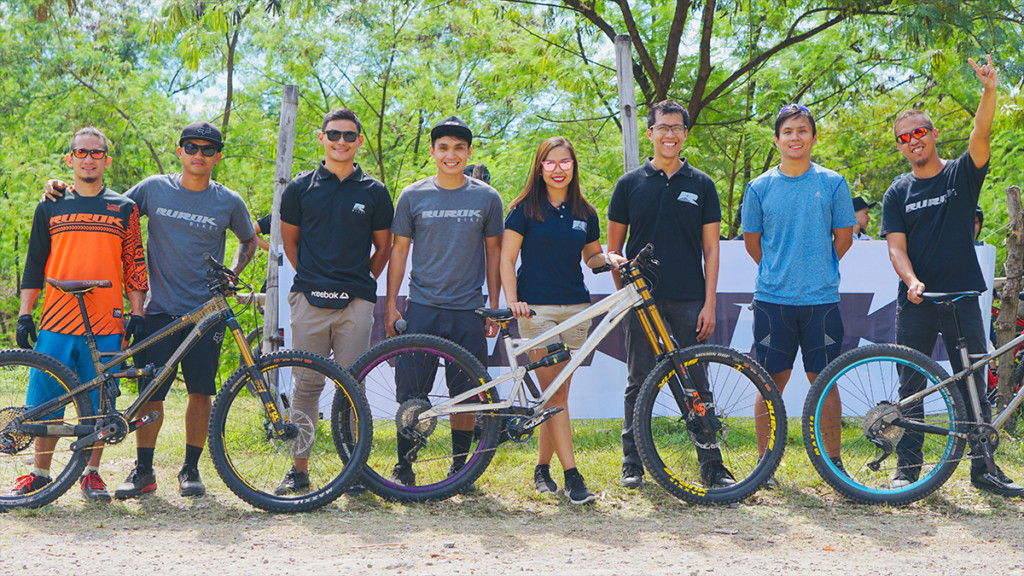 Employing Generative Design to Produce Lightweight Bikes
They began working on the Kanlaon, a bike designed to enable riders to adjust its geometry to suit their personal preferences with a special mechanism called Play&Slay Mode. To develop this bike, Rurok Industries used CAD tools such as Solid Edge suit.
"We saved a lot of development time and money being able to develop products digitally," said Tolentino. This process was very different from creating the Cordillera which had been designed from years of biking knowledge.
After producing the Kanlaon, which is good for "play", Rurok Industries set to work on a different style of a mountain bike, the Halcon which is for performance Enduro races. Enduro racing involves cyclists biking up and down mountainous trails as quickly as possible.
Tolentino used CAD once more as it enabled him and his team to run topology optimization on the structure and keep the bike as light as possible while not reducing any of its structural properties. This process can result in weight savings of up to 50% which is huge in a sport where every gram counts.
"Generative is our own personal design engineer… It enables us to make parts that are stronger, lighter, easier, and better than how we could have ever designed it," explains Tolentino.
The bikes undergo testing conducted by the Rurok Factory Racing Team which then competes in Enduro races across the Philippines. The Halcon is expected to be on sale later this year, check the Rurok Industries website for more information.
Source: Engineering.com