Do you have a cool idea which you simply can't get off the ground due to a lack of development resources? It's time for you to apply for the just-launched Cool Idea Award by Protolabs.
The annual award has been launched across Europe and will provide winners with £50,000 worth of prototyping and manufacturing services to help bring "cool" ideas to life.
"Our Cool Idea Award will help turn those inspiring concepts into real-life products," said Ray Faulkner, Protolabs' design expert. "The grants can be used to build prototypes or even an initial production run and offer a tremendous opportunity for engineers and inventors to shout to the industry about how great their idea is."
He defines a cool idea as a product which would make life "a little better, easier, safer, healthier, less frustrating or more fun – for individuals or communities."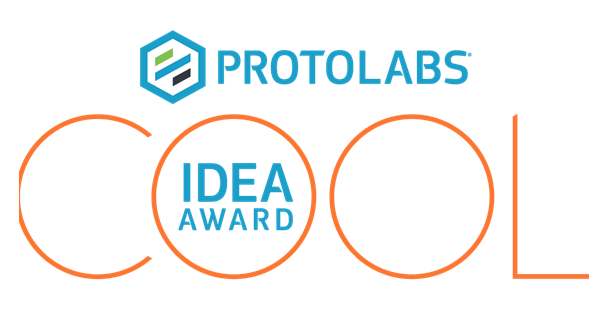 Have a Cool Idea? Make Sure You Apply
Protolabs already runs a similar scheme which began in 2011 and, according to its press release, it has been "hugely successful in helping inventors, entrepreneurs and small companies across the United States launch innovative new products."
However, the European awards run independently to the US version. In order to apply for the European Cool Idea Award, you will need to complete an application form and should send a 3D CAD model with it. If you win, Cool Idea Award recipients have 90 days to use their £50,000.
The three application periods for the awards each year are first between April 1 and May 31, then July 1 and August 31, finally between October 1 – November 30.
Previous Winners of the Cool Ideas Award
Wondering whether Protolabs can really help bring your cool idea to life? A few previous winners can attest to how useful the award is.
For example, Rory Aronson won the award for his idea, FarmBot, an automated precision farming system. The company has since worked with NASA.
Aronson said: "The Cool Idea Award came at the perfect time for us as we were transitioning from smaller quantities to larger production volumes."
Sleeping Beauty is another company which received the Cool Idea Award. Its product, an innovative compact security device for tracking valuable possessions, will soon be available to buy.
"In addition to the monetary aspect of receiving the Cool Idea Award, Protolabs' design for manufacturability feedback made it simple for us to improve our initial design for production," said co-founder Jakob Lipps. "Working with a single manufacturer made for a smooth transition from machined prototypes to molded production parts."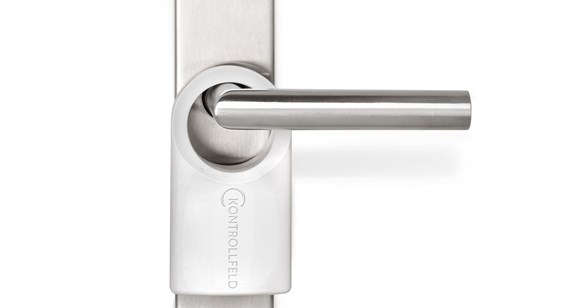 Slightly different to both the previous winners is Strange Lenses. This isn't a product you can buy but a public art piece you can enjoy. It distorts the faces of passing pedestrians and encourages strangers to get close and talk.
You can find Strange Lenses on the streets of San Francisco as it received a civic grant to be developed into a two-year installation.
"Designing something to be on the street for two years is a very different challenge than designing something to be up for a few days," said Robb Godshaw, the artist and engineer behind Strange Lenses. "Optical LSR is robust and durable. You can't scratch it, crack it or melt it, so it's perfect for my installation and for the millions of people who will interact with it over the next two years."
So, what are you waiting for? Make sure to apply with your cool idea.
For further rules and regulations, visit the dedicated Protolabs webpage.