Peel 3D, a Lévis, Québec-based 3D scanner company, has announced the launch of Peel 2, a new affordable 3D scanner which boasts three cameras to deliver "unparalleled realism".
Head of the Peel 3D initiative is François Leclerc. He explains: "Peel 2 pushes back all technical boundaries and redefines the concept of affordable 3D scanners. It will appeal as much to artists wishing to switch over to digital as it will to medical professionals wanting to scan the human body or mechanics working with existing components. It is by far the most comprehensive entry-level scanner on the market."
Thanks to offering three cameras instead of just one, the Peel 2 is a more powerful variant of the company's first scanner which launched in 2017. The original 3D scanner is now distributed in over 30 countries. You can review the specs and price of this scanner on All3DP.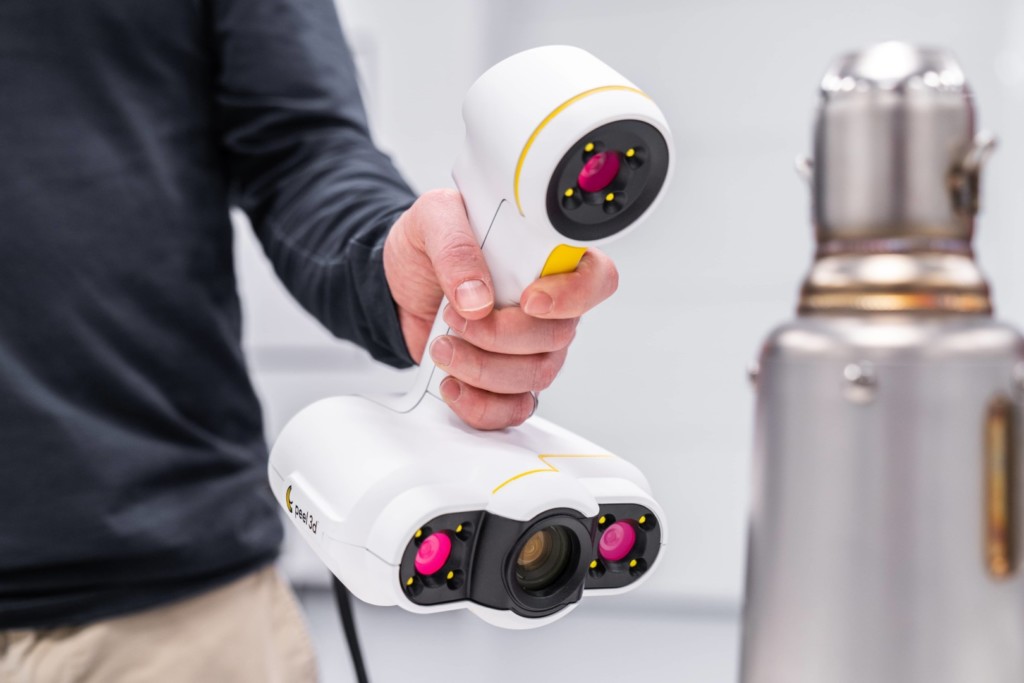 What's New About Peel 2?
The scanner has an integrated color capture which Peel 3D hopes will open up a new world in possibilities to users. A press release explains that users will also be able to archive objects in high definition in their original colors.
Furthermore, the scanner has improved Peel 2.0 software offering more functionalities including a system which uses a scanned object's texture to improve how it positions itself in space.
The Peel 2 can also monitor the progress and accuracy of surface coloring. Meanwhile, it is just as easy to use as its predecessor and boasts a high quality for a cheaper price than similar scanners.
The new 3D scanner costs $7,490 and is available to purchase on the Peel website or from select retailers. The Peel 1 is still available to purchase and now costs $5,990.
Source: Press Release