3D printing technology is capable of creating some truly amazing things, but the process itself also produces some tiny particles that could be potentially harmful to users. Up until now, we've had a difficult time understanding how toxins that are emitted from 3D printers affect both the surrounding environment and human health. But a new study shares some previously unknown details about these pesky particles and chemicals.
A team of scientists from UL Chemical Safety and Georgia Institute of Technology recently conducted a two-year investigation to learn more about how desktop 3D printers impact the quality of indoor air. Unfortunately, the results were quite alarming, as the researchers were able to identify hundreds of different compounds that were being emitted by 3D printers, some of which are known to be hazardous.
According to Marilyn Black, the vice president and senior technical advisor at UL, more than 90 percent of the particles they found were in the nanoparticle range, which means they are less than 0.1 microns in diameter. When these particles are inhaled, they can get into the deepest part of the lungs, into tissues and cells, where they can then lead to cardiovascular and pulmonary issues.
The research team specifically focused their attention on desktop FDM 3D printers, which are known to produce some of the highest levels of ultrafine particles (UFPs). They found that when a 3D print job is started, it creates a burst of particles that become airborne. This initial batch typically contains extremely small particles and contain the highest concentration of UFPs.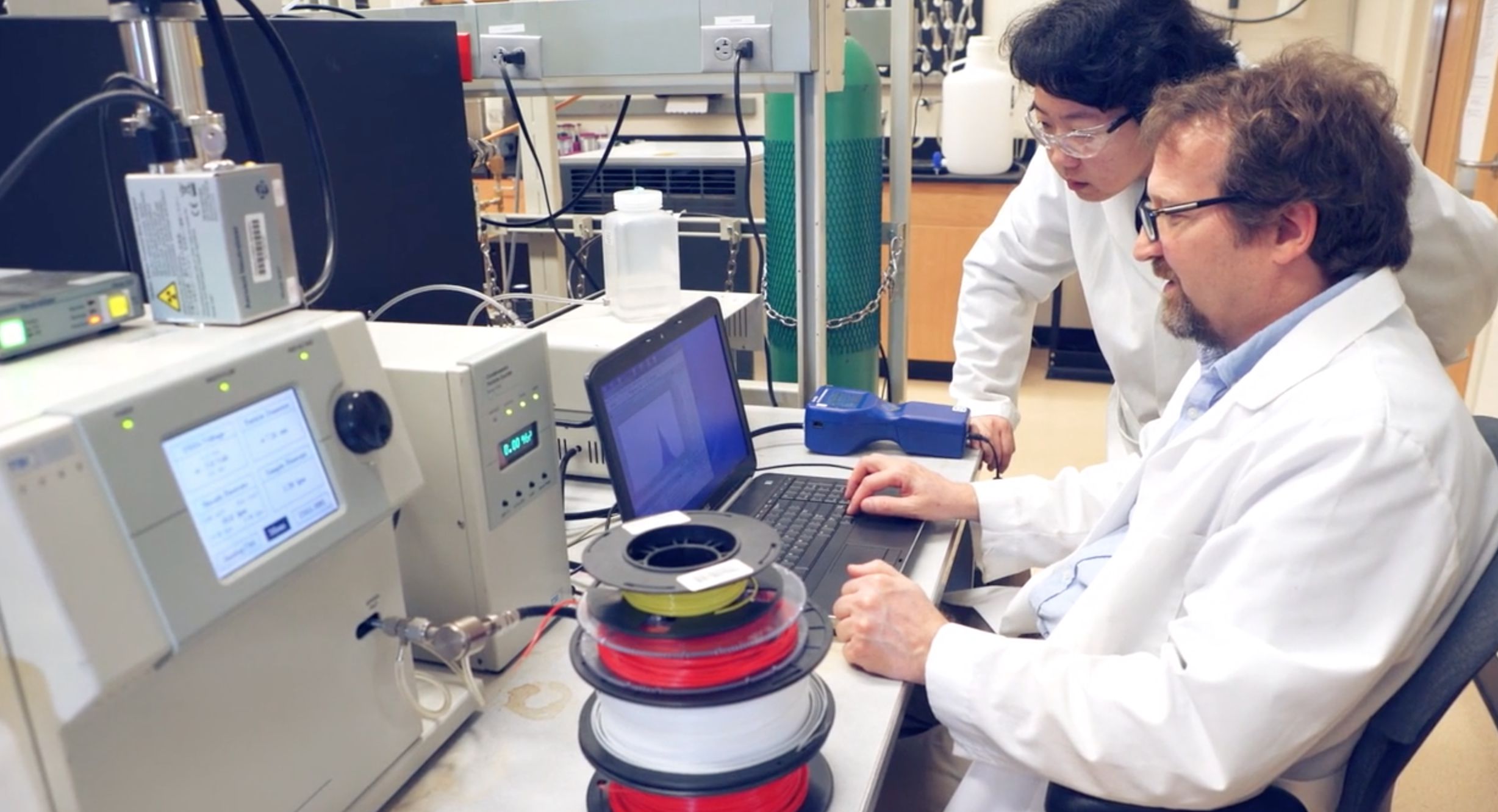 Should You Be Concerned About Particles From Your 3D Printer?
During the investigation, the team conducted a number of toxicity tests involving FDM 3D printers, such as chemical tests and in-vitro cellular assays. They used ABS and PLA, two of the most commonly used filaments, and ultimately found at least some level of toxic response in every material. What they found was that more than 200 different volatile organic compounds (VOCs) were emitted in invisible puffs as the printer was operating.
The scientists detected a range of common VOCs, including the known carcinogen formaldehyde, as well as irritants such as styrene and caprolactam. They also took note of the various factors that lead to the production of UFBs. There's a range of elements that create these harmful particles, such as the nozzle temperature, filament type, the filament and printer brand, and the filament color. The level of emissions was also contingent on extrusion temperature and the type/brand of the filament.
While this study represents an integral first step in understanding the toxic particles that are produced by 3D printing technology, the research does not provide much insight into the long-term health effects. And so, the research team is asking scientists to conduct a complete risk assessment to determine dangerous levels of toxic emissions. They are also pushing 3D printer and filament manufacturers to minimize emissions and educate consumers on the potential dangers of these particles.
So, what can you do reduce your own risk? Black suggests that you only use your 3D printer in well-ventilated spaces with outdoor airflow, and to also not hover too closely to your printer while it's extruding away. Another way to reduce exposure to harmful toxins is to select printers and feedstock that are known to be low emitters.
Although the findings should certainly raise concerns across the 3D printing community, they still provide valuable insight into the dark side of this innovative technology, and will hopefully help the industry in coming up with solutions to reduce these potential health hazards.
The results of the investigation were recently published in two separate studies (here and here) in Aerosol Science and Technology.