NASA is throwing some serious cash behind Archinaut One, a small spacecraft created by Made In Space, to additively manufacture spacecraft components in low-orbit.
The aeronautics and aerospace research center awarded Californian company Made In Space a $73.7 million contract to demonstrate the abilities of the Archinaut One. It is set to launch in 2022 on a Rocket Lab Electron rocket from New Zealand.
"In-space robotic manufacturing and assembly are unquestionable game-changers and fundamental capabilities for future space exploration," said Jim Reuter, associate administrator of NASA's Space Technology Mission Directorate. "By taking the lead in the development of this transformative technology, the United States will maintain its leadership in space exploration as we push forward with astronauts to the Moon and then on to Mars.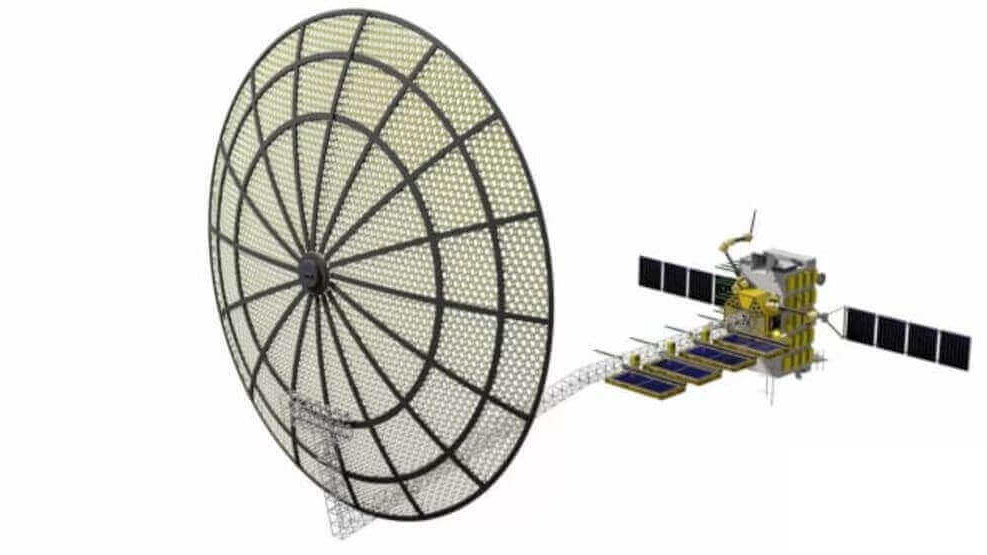 Once the Archinaut One is in position, it will 3D print two beams that reach 32 feet (10 meters) out from each side of the spacecraft. NASA explains in a press release that as these beams are built, they will "unfurl" two solar arrays at the same time, attached to the beams. A robotic arm will then secure the solar arrays in place.
These solar arrays will be much more powerful than solar panels on similarly sized spacecraft, generating five times as much power. Check out the process in this video:
3D Printing on Mars May Soon be a Reality
Made In Space has been working on the Archinaut since 2016. Although the spacecraft has remained on the ground, in 2017 the Made in Space team managed to 3D print structural beams in a thermal vacuum chamber that mimics space. This proves the printing equipment can withstand the temperature and pressure of space.
NASA believes that potential uses of the technologies are "profound." For example, the Archinaut One could enable remote in-space construction of large structures such as communications antennae or space telescopes and it could deploy large surface area power systems and reflectors.
Additive manufacturing could also reduce risks faced by astronauts, such as spacewalks, as tasks could be performed by machines, rather than by humans.
Source: NASA
Feature image source: Vadim Sadovski / Shutterstock