NASA awarded Copper 3D a second grant to study medical devices made using its "Plactive" material aboard the International Space Station.
The company developing antibacterial nanomaterials for the 3D printing industry will be working in collaboration with the University of Nebraska Omaha.
NASA explained why Copper 3D is a chosen faculty research project by writing: "In collaboration with our industry partner, Copper 3D Inc, the current proposal seeks to develop and validate new antimicrobial 3D printing materials for the development of medical devices to serve as a preventive countermeasure to mitigate microbial risks during long-durations spaceflight missions."
Wondering why antimicrobial medical devices need to be printed in space? Astronauts aboard spaceflight missions have a higher risk of catching infectious diseases due to their altered immune function and alterations in microbial virulence. As a result, illness could limit human exploration of space.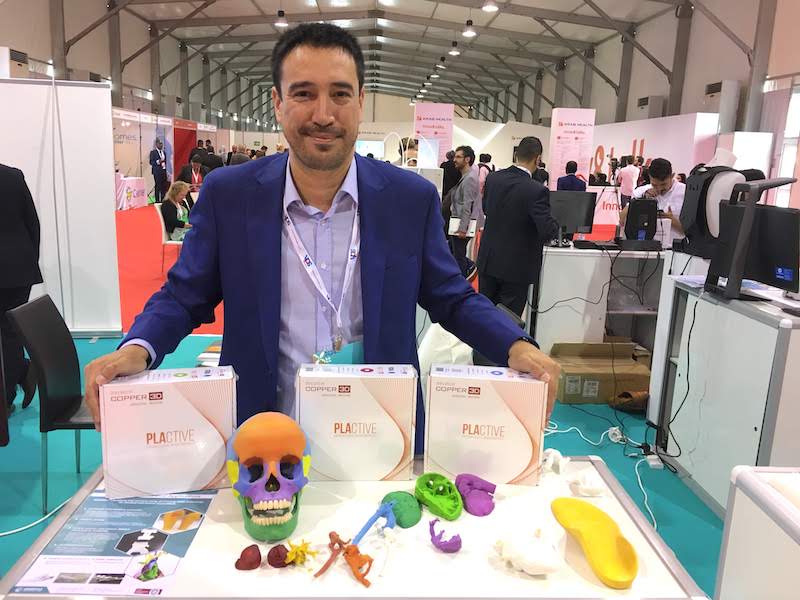 NASA and Copper 3D Keep Astronauts Healthy in Space
NASA put together a report called Risk of Adverse Health Outcomes & Decrements in Performance due to Inflight Medical Conditions for long-duration and deep space missions.
Although additive manufacturing enables astronauts to create versatile medical devices as needed, most 3D printing materials will carry bacteria. Copper 3D believes its work will contribute to reducing these risks thanks to its Plactive material. This antibacterial PLA could eliminate bacteria, fungi, and viruses and is already a FDA Registered Nanocomposite.
Together, NASA and Copper 3D have outlined two aims to work on aboard the ISS. They include:
Performing antimicrobial effectiveness and longevity assessments of new antimicrobial 3D printing polymer and copolymer containing a copper-based nanocomposite.
Working on the post-extrusion assessment of antimicrobial properties of 3D printed medical devices including a basic surgical kit, a finger orthosis, and a flexible wound care dressing.
However, Andrés Acuña, CEO of Copper3D, believes by testing the material's impact on interplanetary microbial contamination, the company will learn how it can be useful on Earth in industries ranging from healthcare to livestock farming.
He adds: "This is just beginning and we know that it will be a huge revolution in the way we understand manufacturing and the nature of materials".
Source: Press Release