Formnext is all set to take place next week from November 13th to 16th in Frankfurt, Germany. At the international exhibition, many companies will be launching new and exciting products.
Nanoe, the French-based developer of ready-to-sinter Nanopowders for the ceramic industry, is no exception and has already given a sneak peak of what they'll have on display.
The company will launch what it's claiming is the first ever metal and ceramic desktop 3D printing system at the event. For this printer, Nanoe has adapted existing FDM technology. The system, called Zetaprint, also has a debinding vessel and sintering furnace. It will cost around the €10,000 mark.
As well as this, Nanoe is launching a new Stainless steel 316L Zetamix filament. The company explains that the Zetamix filaments can be used in any FDM 3D printer. They are constituted of a polymer matrix and a ceramic or metal powder.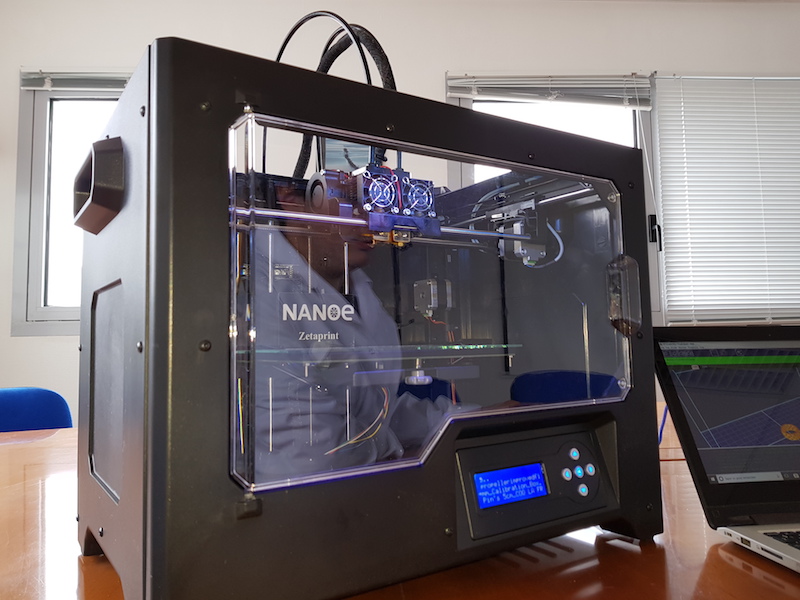 Fancy FDM Consumables on Show at Formnext
In addition to the newly developed stainless steel 316L, Nanoe's Zetamix filaments are available for ceramics in alumina, zirconia, and ZTA. The company also adds that they're developing further materials too including SiC, WC-Co, titanium, and Inconel.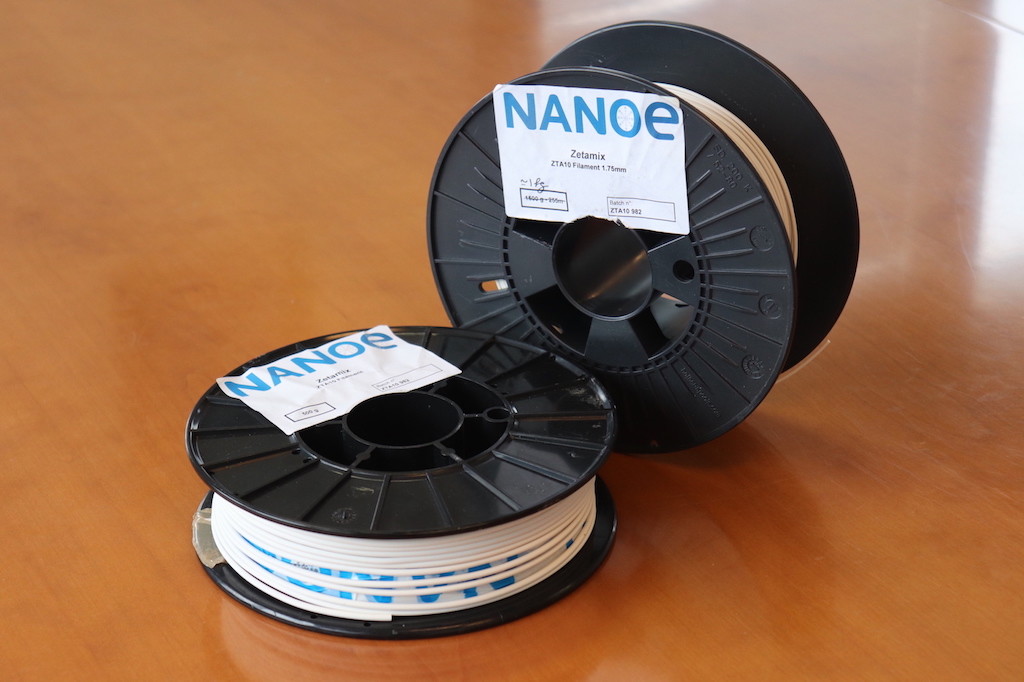 Guillaume de Calan, the CEO of Nanoe, told 3D Printing Media earlier this year: "When we decided to launch 3D printing consumables for ceramics, we had a look at the current market. There are a few niche players for ceramic 3D printing, but it is still very small compared to metal and plastics… We decided to take a different approach and to adapt our raw material to existing machines readily available on the market. This logically led us to start with FDM printers, and we launched a line of ceramic filaments that are compatible with any FDM printer."
Interested in learning more about the materials and Zetaprint system? Visit the team at Formnext at Hall 3.0 booth #A74.
Source: Press Release