Matter and Form, provider of affordable 3D scanning solutions for everyone from artists to educators, has upped its game, releasing the MFS1V2 Desktop 3D scanner, also known as the Matter and Form V2. Set to replace its popular MFS1V1R V1″ scanner, the new device keeps the looks, but adds a couple new trick alongside overall improvements to usability.
Drew Shark, the CEO and founder of Matter and Form explains: "3D creation represents a digital frontier. 3D scanners are on the front line, but you need the right tool for the job, one that gives you a great experience. Matter and Form is delivering that in the V2… We see the V2 as the natural evolution of the V1; similar yet refined."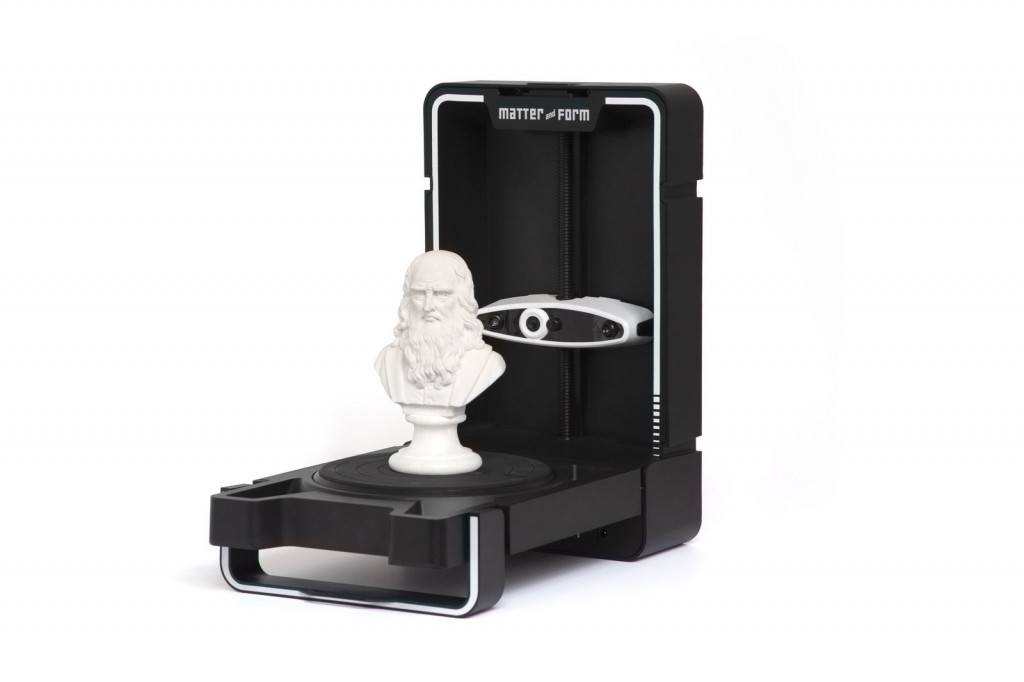 V2 for You, and You, and You…
The idea is that the scanner and software is an essential part of a tech toolkit and can be used by anyone. The company's website states: "Whether you are a serious 3D enthusiast, or want to make 3D captures for fun, we have you covered."
The V2 is an eye-safe scanner and Matter and Form claim that with its patented technology, the scanner can capture a wider range of materials than other 3D laser scanners. It will also work with all third party 3D modeling programs and 3D printers.
You'll also need to download Matter and Form's desktop 3D scanning software, MFStudio for free from the website. This software is a powerful scanning application which offers cleaning tools and color texturing.
The +Quickscan addon feature enables you to see 3D scans materialize very quickly on screen. The company claims it is needed by the impatient perfectionists among us. This can be bought for $79 or as part of a package.
As Matter and Form are credited for bringing low cost 3D scanning to the masses, they're continuing this with the V2, which will cost $599.00. The V2 bundled with +Quickscan costs $649.00. Read more on the Matter and Form website.
Source: PR Newswire