Markforged, the 3D printing company based in Boston, is helping businesses adopt 3D printing by introducing a program called the "Markforged Additive Manufacturing University".
"Markforged Additive Manufacturing University is really about inspiring industry-wide innovation," said Andrew de Geofroy, Markforged VP of application engineering. "Once we've helped engineers, designers, and the manufacturing industry build a strong foundation of additive manufacturing skills, the potential is nearly limitless."
Markforged is relying on its years of experience to help "bridge the knowledge gap" in additive design and operations. The company promises that businesses can expect to unlock improved efficiency, increased profitability and a faster time to market after undertaking this program.
Furthermore, Markforged believes it can help manufacturers of any size. But, it hopes that large manufacturers will adopt 3D printing on a massive scale.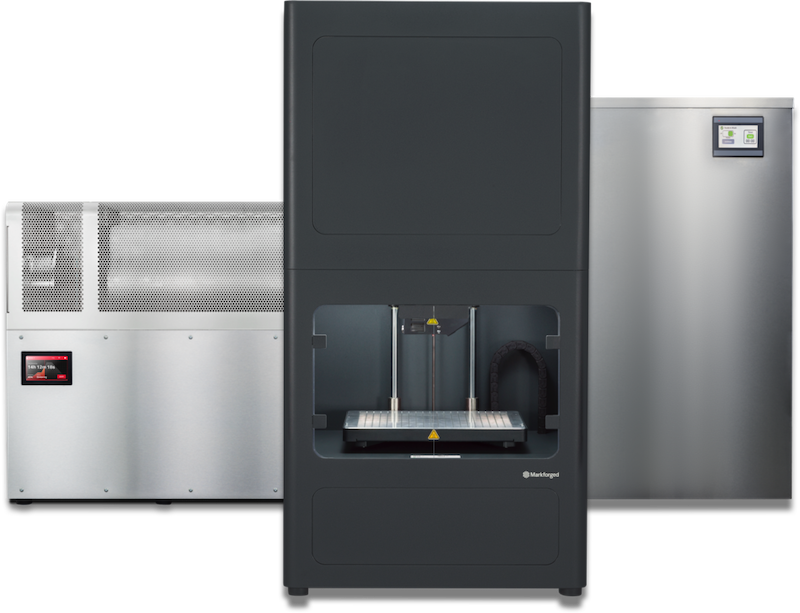 Could the Additive Manufacturing University Help YOU?
This program was built by Markforged after years of working with manufacturers worldwide. The company saw how even though there are now many affordable 3D printers capable of printing parts strong enough for the factory floor, businesses struggle to adopt them.
As a result, increasing efficiency is a large part of the program. Markforged explains in a press release that during the program a company's unique set of needs will be identified and skills necessary to increase efficiency will be taught.
By the end of the program, organizations will be able to identify new applications for 3D printing, design for additive manufacturing (DfAM), and manage the printing process.
Markforged adds that it will also be able teaching organizations to "build business cases for replacing the often costly and time-consuming legacy manufacturing processes."
There are three ways in which organizations can take advantage of the program. These options include; onsite in Markforged HQ in Boston with single or multi-day workshops, or on-premises which involves Markforged certification and training delivered at a customer's facility, or via the free, on-demand Learning Library which provides foundational knowledge and design guides.
If the Markforged Additive Manufacturing University sounds like it could benefit your organization, find out more information by visiting the website. Here, you can sign up, review courses or browse the learning library.
Source: Globe Newswire