Shenzhen-based Longer3D is no stranger to 3D printing, with a product portfolio stretching from hobbyist desktop fused deposition modeling printers to industrial metal machines geared toward professional standards.
The company's range of LCD-masking resin 3D printers stands two strong, but soon to expand this established line up is the Orange 30, which is now live for backing on Kickstarter. An all-new LCD-based resin 3D printer, the Orange 30 is an impressively affordable proposition for professionals working in high-detail industries such as jewelry, dentistry, and model making.
Utilizing LCD-based UV masking technology, the Orange 30 is capable of flat layer cure times, leading to high output and uniform printing performance, whether it is one piece or dozens.
Boasting a rigid, full metal unibody design with UV-blocking orange windows for high visibility, the Orange 30 offers a sizable 120 x 68 x 170 mm build volume suitable for small batch production and larger one-offs.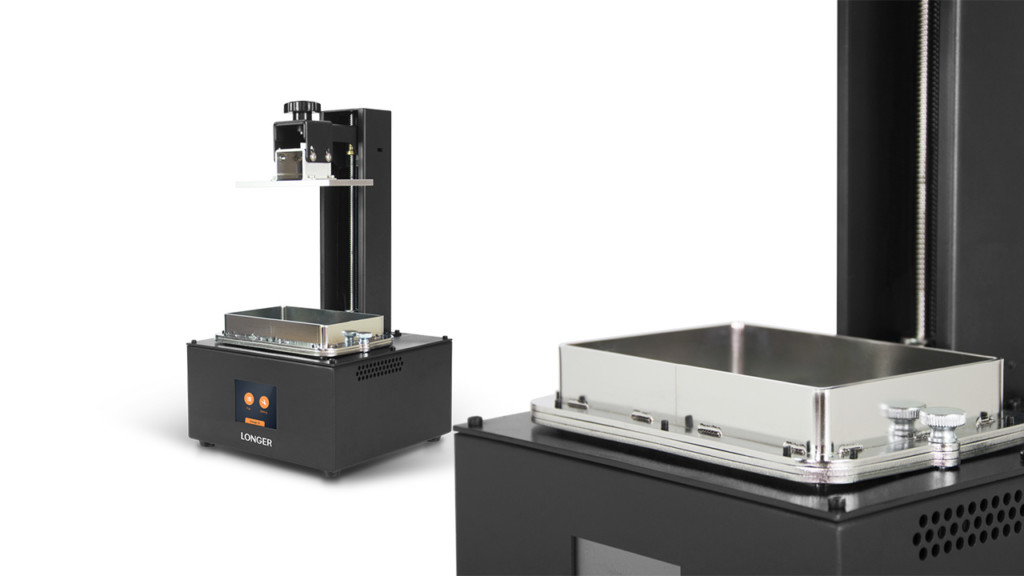 Orange 30: Faster, Better, Longer3D
The Orange 30 brings several enhancements to the printing experience, including system protecting temperature sensors, and an easy-level print plate for the utmost of usability.
Powering the Longer3D Orange 30 is a matrix UV backlighting, masked by a 2K LCD screen. In practice, this equates to an X-Y resolution of 47-microns, which, when paired with the possible Z-layer resolution of 25-microns, offers supreme detail.
A 2.8-inch high sensitivity touchscreen gives users instant feedback when preparing to print, a feature that complements USB stick-enabled offline printing.
Longer simplifies the resin printing workflow with the sophisticated Longerware slicer. Enabling the user to quickly and conveniently generate support structures for even the trickiest of models, slicing in Longerware is only ever a button press away.
Now live on Kickstarter, the Longer3D Orange 30 LCD resin 3D printer is available to super early-bird backers for $199, half off the final retail.
Complementing the launch of this affordable 3D printer is Longer3D's new line of resins. Suited to several printing applications, the resin line includes a nylon-like engineering material that boasts high shore hardness and impact resistance.
Visit Kickstarter to learn more about this affordable new entry in the Longer3D lineup.
—
This content is sponsored and the views and opinions expressed within it do not necessarily reflect All3DP's editorial stance.
For more information, please see our Terms of Use.