Popular maker hubs deleted Lego-related models from their platforms after the brick brand's legal team emailed them infringement notices — and makers don't think it's playing nice.
The Danish toy manufacturer — whose original patent expired in almost a decade ago — is known for its colorful bricks and human figurines called minifigures, which it still holds a patent for, along with its red square logo.
Lego press officer Jonas Søndergård stated in an email to All3DP that the infringement notices sent to sites like Cults and MyMiniFactory are to "protect the long-term exclusive rights of the LEGO trademarks, copyrights and patents" and that without doing so, their "exclusive rights to (their) intellectual property will erode over time."
Though Lego does not "disclose specifics on the legal steps we take to enforce our intellectual property rights," said Søndergård, "we do take action in hundreds of thousands of instances every year to protect the Lego® word trademarks, the Lego Minifigure figurine trademarks and copyrights, among hundreds of other IP rights."
But makers, whose curiosity and imagination has been inspired by Lego for decades, see the company's targeting of fan-made models as different from this. They're also particularly stung that the takedown notice came without any warning.
"I can totally understand that Lego wants to protect its brand. They have every right to do so," says Maria Sohn, one of the many makers who've had their models removed.
"What makes me so sad is that they don't see a difference between those who want to harm Lego and make money out of cheap copies and people who design Lego related art to honor them."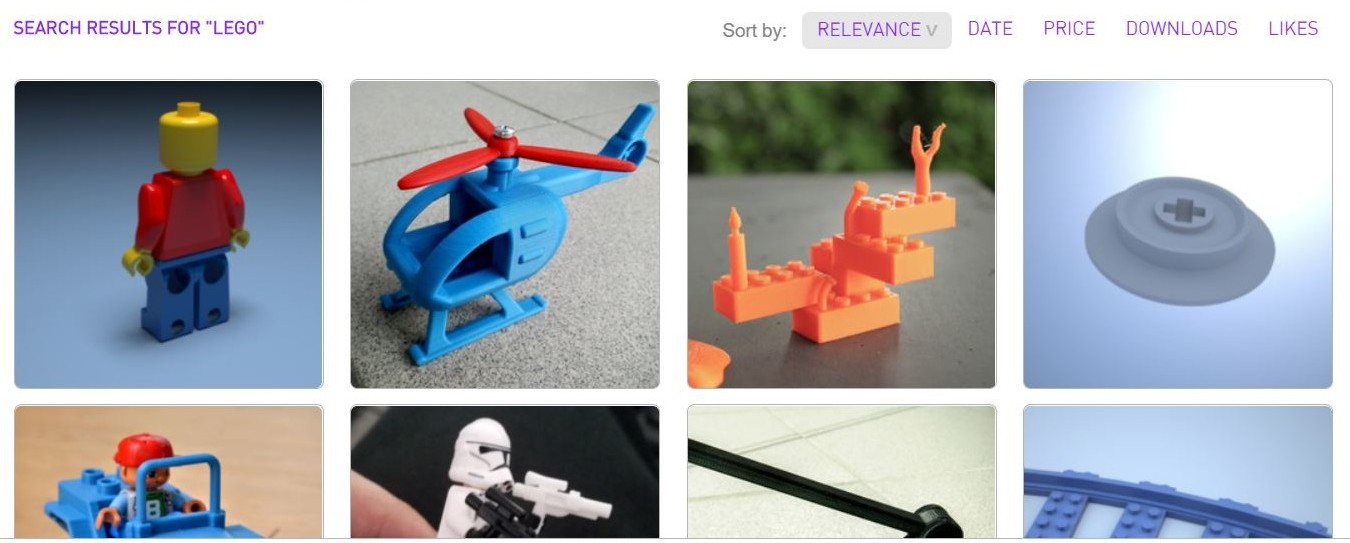 Cults received a takedown email from Lego on September 20, which said the Lego Group holds rights to "the famous Lego word mark, the famous red-square Lego logo and the Minifigure figurine" and others. It then listed 142 models it wanted "expeditiously" taken down.
Thingiverse and MyMiniFactory also received emails demanding specific models to be removed, however, it's not clear why some were targeted and others not. Many models are not the still-trademarked minifigures nor do they have the Lego logo on them.
"We do not know what was their criteria, but we only removed the creations … listed by Lego," said Cults co-founder Hugo Fromont.
While Cults quickly complied — and it appears Thingiverse also has, though we haven't received confirmation from them directly yet — MyMiniFactory is still hosting the models.
"The takedown notice is quite vague and confusing regarding how those free contents constitute infringement," said MyMiniFactory CEO Chengxi Wang.
"Since MyMiniFactory's mission is to respect and empower the community of 3D designers to maximize their creativity, rather than directly removing the content, we decided to open the discussion with our designer community."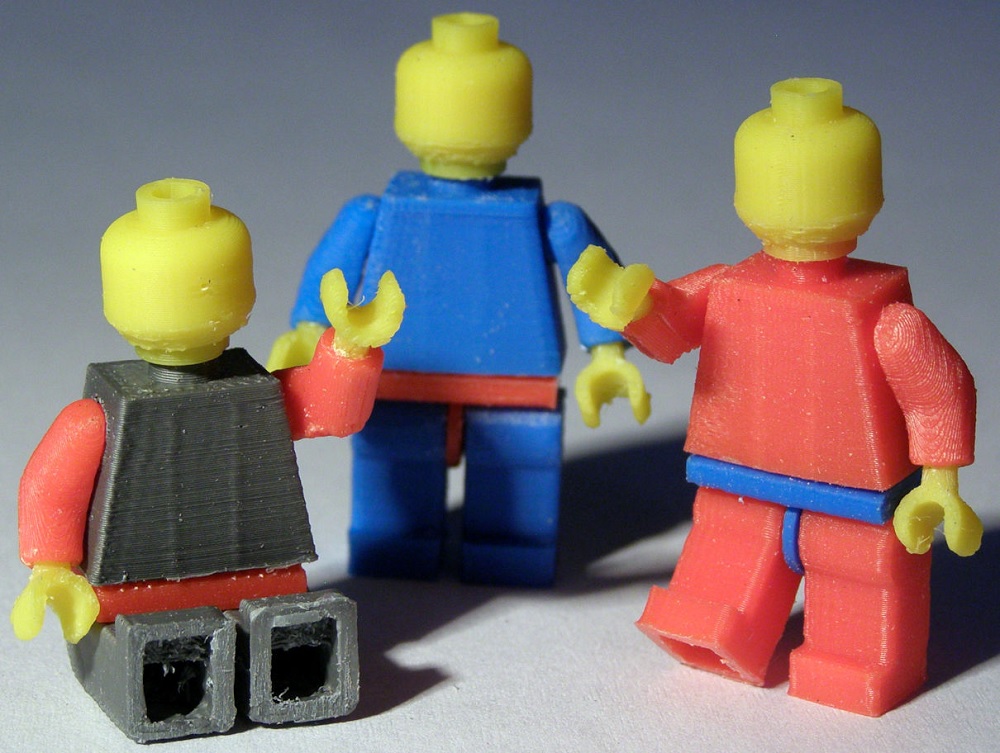 Sohn recalls playing with a big bin of Lego pieces as a kid and how it pushed her creativity. That affinity stuck with her into adulthood, but it wasn't until she got her first 3D printer in April 2017 that she became active in the maker community.
In honor of the beloved bricks, Sohn created some fanart. The first was called "Wall Art Lego Style (multi color with single extruder)". Sohn wanted to share her love of Lego, but Lego doesn't seem to see it that way. The company specifically requested that model among those to be removed in its email to Cults.
There's still hope for makers though. MyMiniFactory is talking to its lawyer to see whether Lego can legally require the models to be taken down. Wang says she's particularly concerned about the implications for innovation.
"Instead of closing themselves off by sending a takedown notice, Lego needs to think of a more creative solution, which can bring Lego and designers, their fans as well, together with the same passion for creativity," she said.
Her thoughts echo what many in the maker community are thinking, including Fromont, who responded to Lego and asked them to be part of the community and to "sponsor" the users' fan art.
"This would further boost their brand image and would motivate enthusiasts even more if they knew that Lego was in the 3D printing game," said Fromont.
So far, Lego has not responded to him, but it did note that it finds 3D printing "exciting and innovative" and that it uses it to create prototypes for new elements of the toy.
"However, 3D printing is not a viable alternative to the injection molding we currently use to make the Lego bricks you find in stores," said Søndergård. "That's because we have extraordinarily rigorous safety and quality requirements, and currently 3D printed bricks and elements don't meet these."
Feature image source: Thingiverse