HP Inc has now opened one of the largest 3D printing facilities in the world in Barcelona, Spain, called the 3D Printing and Digital Manufacturing Center of Excellence.
At over 150,000 square feet, it will bring customers, partners, and additive manufacturing experts together for what the company hopes will change manufacturing for the better. Christoph Schell, President of 3D Printing and Digital Manufacturing at HP Inc, said:
"HP's new 3D Printing and Digital Manufacturing Center of Excellence is one of the largest and most advanced 3D printing and digital manufacturing research and development centers on earth – it truly embodies our mission to transform the world's biggest industries through sustainable technological innovation."
At the center, experts in everything from systems engineering to materials science will all be working together under one roof. The company explains that this is thought to be the largest population of additive manufacturing specialists in one space.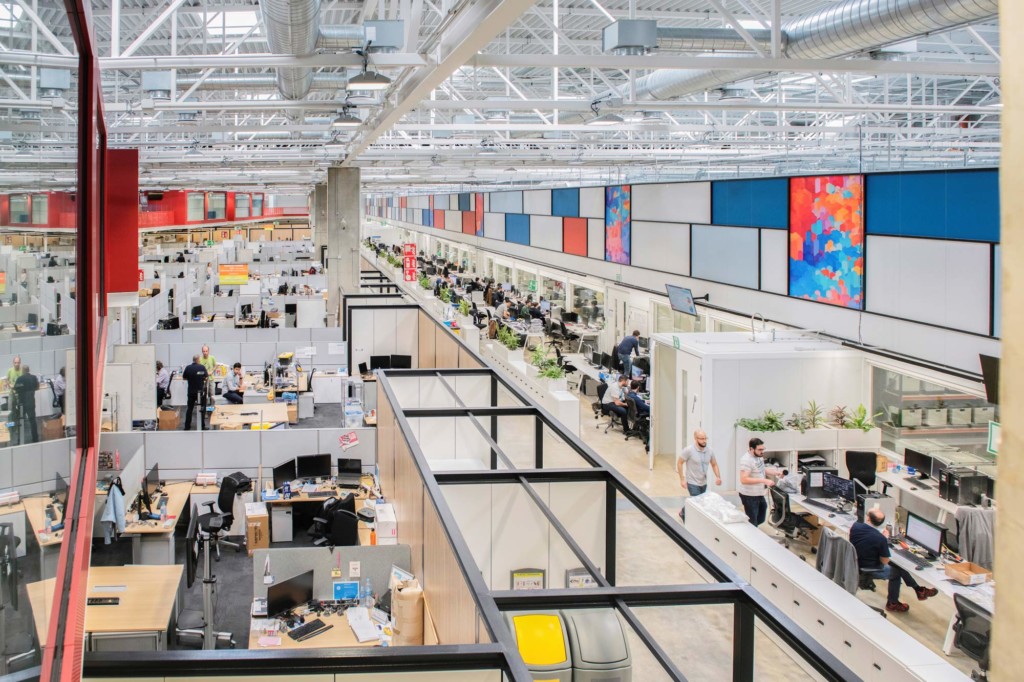 Powering the Fourth Industrial Revolution
The facility houses many next-generation technologies which the company explains are "powering the Fourth Industrial Revolution."
The experts at the Center are provided with a factory environment to work on developing HP's industrial 3D printing portfolio. This space was designed to encourage collaboration between HP engineering and R&D groups, customers, and partners.
HP explains in a press release that there are "fleets" of HP plastics and metals 3D production systems, as well as flexible and interactive layouts and co-development environments for experts to work in.
"We are bringing HP's substantial resources and peerless industrial 3D printing expertise together with our customers, partners, and community to drive the technologies and skills that will further unleash the benefits of digital manufacturing," continues Schell.
HP adds that the Center is also environmentally friendly thanks to systems such as rain-water reuse for irrigation, a photovoltaic canopy to provide 110kW of power, and eco-friendly construction materials.
Source: Press Release