Hilted Cookware promises delicious steaks are coming if you purchase its "Legend" 10-inch skillet, designed with Game of Thrones fans in mind. The skillet boasts a sword handle to add some drama to your dinner routine.
The company was launched in March by brothers Bruce Valles and Victor Avila with the aim of "waging war against traditional cookware."
Valles explains he was cooking chicken parmigiana in a regular skillet before watching a GoT episode and inspiration struck. He explains: "I couldn't help but think, 'What if this skillet had a sword handle?' I wouldn't necessarily say that thought ruined my traditional level of excitement for the episode but it definitely had my mind distracted for the better half of the show."
The very next day, Valles set to work on this project and began studying different swords. He then began designing a 3D model for a skillet attached to a sword before using TinkerCad to render the design and 3D print it using a Creality CR-10 printer.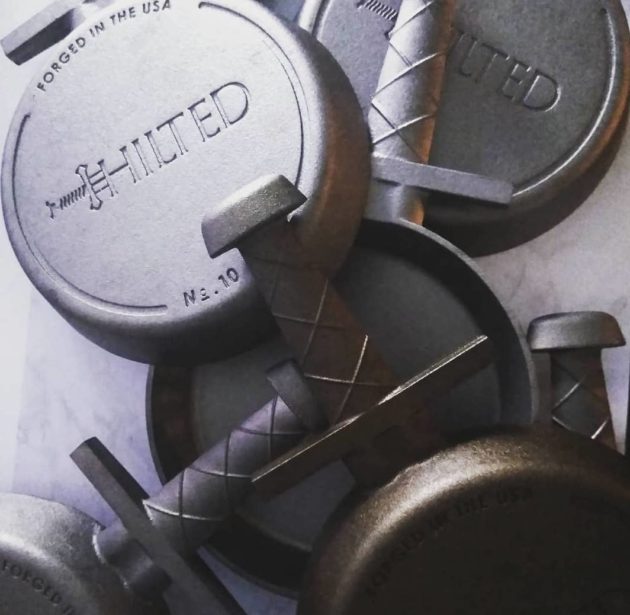 3D Printed Kitchenware is Coming
Both founders of Hilted Cookware have watched all seven series twice. Valles jokes: "I think we both agree that a steak would be well deserved for Ned Stark. And we'd know just the skillet to grill it up on."
Valles went through a few different prototypes before landing on a 3D model that worked well in Fusion 360. He planned to work with a foundry to manufacture and launch the GoT skillet.
But, this posed a problem as he was initially rejected by eleven foundries. Eventually, the brothers found Roloff Manufacturing who helped finalize the design and turn the prototypes into completed products.
If you're interested in the GoT inspired skillet, you can preorder it now for $100 from the Hilted Cookware website. The products will be shipped on May 13th, just in time for the series finale on May 19th.
As for what's next, Hilted Cookware will be launching many other variations on handle designs. Followers of the company will also be encouraged to submit ideas.
Source: GeekWire