German RepRap has launched the L320, a 3D printing platform that can print liquid silicone rubber (LSR). It is powered by the company's Liquid Additive Manufacturing (LAM) printing process.
Compared to the company's first LAM printer, called the L280, this new printer has a larger build volume of 250 x 320 x 150 mm.
The LSR which the L320 can print can have nearly the same quality as injection molded parts, a feat that will allow companies to blend the unbounded possibilities of 3D printed parts with a material performance close to that of injection molding. As a result, the company believes this new printer can be used to create end-use parts.
The company website calls this printer a "real game-changer" and claims this is the first time that liquid injection molding silicone can be used for industrial 3D printing.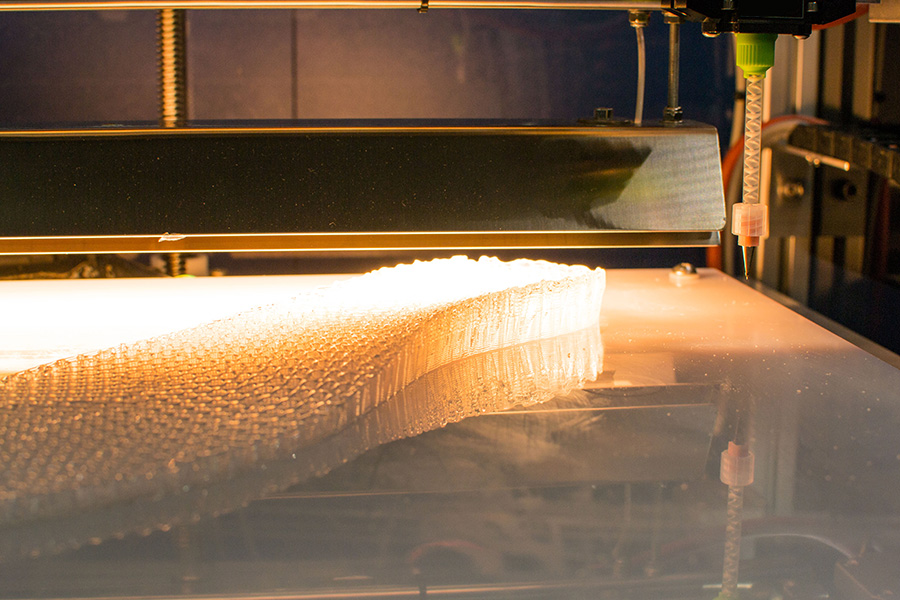 Features of German RepRap's L320
The company website points out that using injection molding silicone to produce parts enables designers to create a range of geometries that weren't previously possible using conventional production technologies. With the L320, it's possible to control the structure in a printed object at a "molecular level".
"The new printhead technology enables precise metering and mixing ratios. Where conventional production processes such as injection molding require all molecules to be aligned, LAM technology can influence the application direction and thus the cross-linking at the molecular level," explains the German RepRap website.
Another benefit of this printing process is a reduction in how long it takes to get products to market. This is because any insights from a prototype can be "transferred directly to the end of injection molding."
Simplify3D software supports the L320, and the machine also offers safety technology to keep track of the curing process during printing. Complementing the L320, German RepRap offers further on-site services including both maintenance and repair of the L320, as well as software and hardware training.
Source: tct Magazine