Fraunhofer Institute for Laser Technology ILT is a research institute based in Aachen, Germany. Its researchers are working on a project called: "High Productivity and Detail in Additive Manufacturing through the Combination of UV Polymerization and Multi-Photon Polymerization" or HoPro-3D.
The idea is to build a 3D printer which is both fast and precise by combining stereolithography and multi-photon polymerization technologies and having two systems in one machine.
"The advantage lies in the interplay between the two procedures: Depending on the need, we intend to switch between the exposure systems in the process," explains Dr. Martin Wehner, HoPro-3D project manager at Fraunhofer ILT. "The challenge we face is in process control. The concept has been developed, currently, an appropriate machine is being built."
As well as producing the HoPro-3D machine, the researchers are also working on developing control software which knows when to change between the two printing sources on the basis of CAD data.
The hope is that this transition can work smoothly and that structures can be built in a resin vat without the need to change the photo resin. Furthermore, the team is "examining different materials and optimizing the process combination in detail."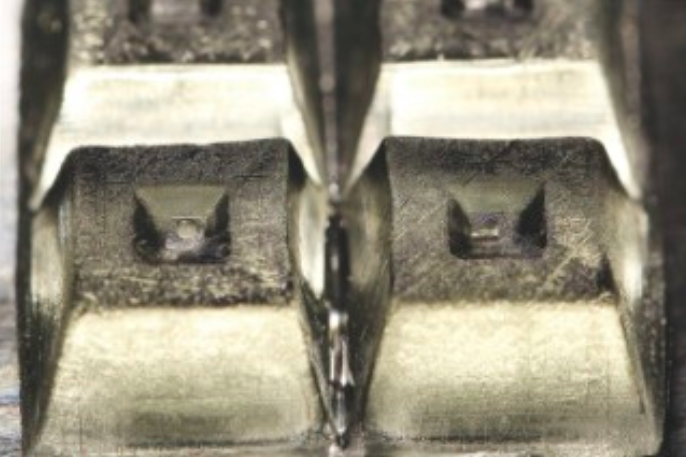 Assembling High Precision Components Quickly
The researchers explain that with additively manufactured components, it's often necessary for a part to be printed quickly but also with high precision.
By combining two processes, the researchers can print "optical function elements which can be integrated into a larger component with high precision". For example, prisms and lenses.
To do this, they are using high-performance LEDs which emit at a 365 nm wavelength and a DLP chip with HD resolution for lithography. The MPP module uses a femtosecond laser with a fast scanner and microscope optics.
There are many applications for this technology, but the researchers believe that this machine has the greatest potential in the production of components used in biomedical analysis technology. Examples include complete microfluidic systems, building support scaffolds for 3D tissue models or micromechanical components.
For this project, researchers are working with other German organizations, including LightFab GmbH from Aachen, Bartels Mikrotechnik GmbH from Dortmund and Miltenyi Biotec GmbH from Bergisch Gladbach. Their work is funded by the European Union and the state of North Rhine-Westphalia.
Source: Press Release