The new year has just begun, but with the prestigious CES 2019 kicking off today, we're already expecting an abundance of innovative products to roll out throughout the week.
Formlabs is wasting no time in continuing their conquest of the SLA 3D printing market, and have taken to the floor of the Las Vegas Convention Center to announce two new professional-grade resin materials.
During CES 2019, the Massachusetts-based 3D printing startup unveiled Elastic Resin and Digital Dentures, two materials that will help further Formlabs' expansion into the prototyping and dental market.
Elastic Resin is considered to be the company's softest engineering resin yet, offering a 50A Shore durometer that makes it suited for functional silicone prototypes that need to bend, stretch, compress, and withstand repeated cycling without tearing.
The new Digital Denture resin will provide dentists with what Formlabs is calling "the first truly accessible direct printed dental prosthetics".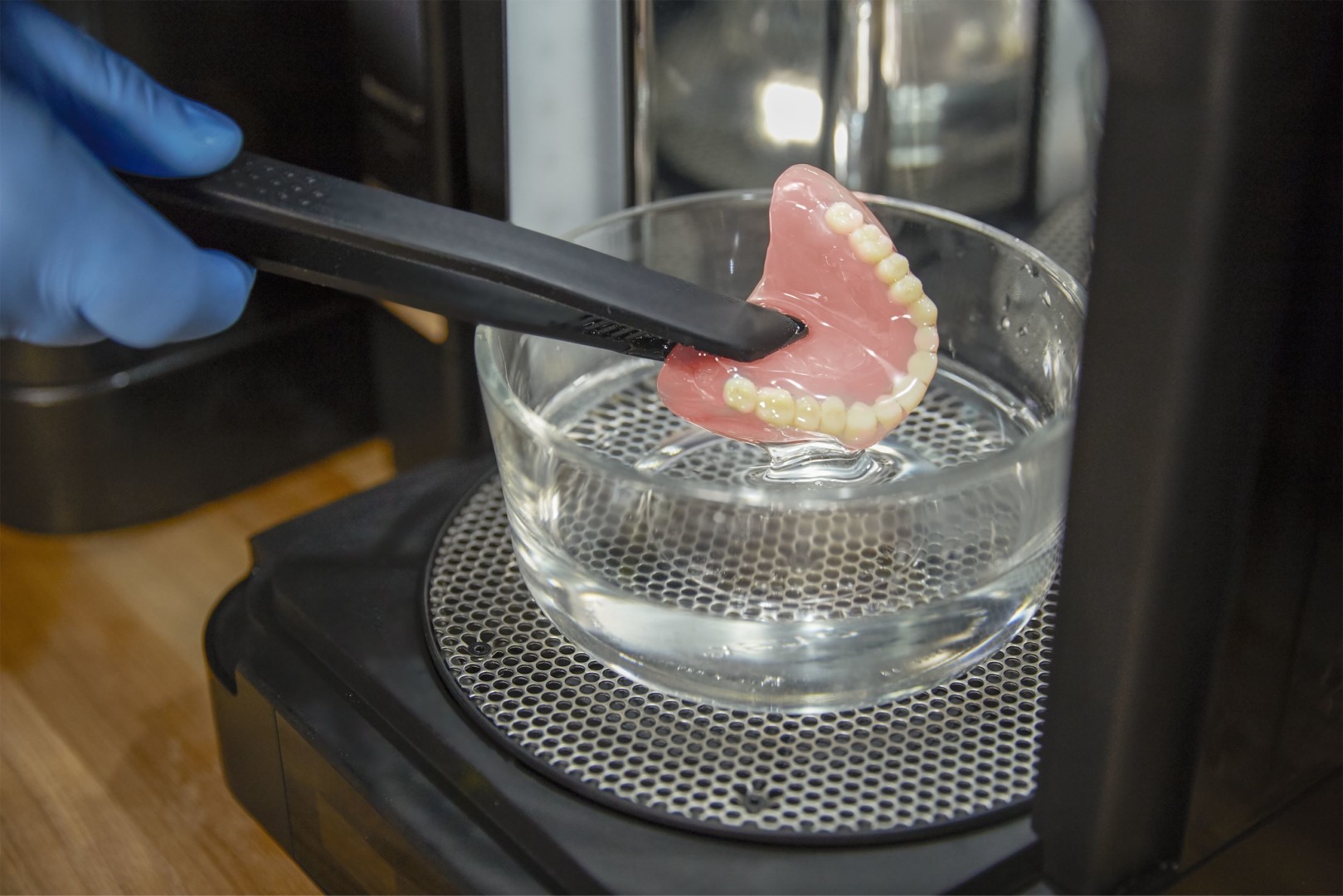 Both of these new materials are compatible with the Form 2 3D printer, which will be on display at CES in the Formlabs booth. On the exhibition floor, the startup will showcase live demos from esteemed creature designers.
These designers will demonstrate their workflow from scan-to-sculpt-to-print, starting by taking scans of real faces with Bellus3D FaceApp and integrating them onto their creature designs using ZBrush by Pixologic. The models will then be printed live on the Form 2 3D printer.
Formlabs will also be presenting its recent partnership with the shaving company Gillette. Together, Formlabs and Gillette have launched an e-commerce concept called Razor MakerTM, allowing customers to customize their own 3D printed razor handles.
"Of the more than 4,000 CES exhibitors, 3D printing was likely part of the ideation, development or manufacturing for more than 90% of them. 3D printing continues to be one of the most important tools for anyone making anything. Time and time again we hear about the importance of seeing a product or project physically vs. digitally, which is why this year we're showing workflows from end-to-end. Whether you're creating a creature, or introducing personalization to your product line, it helps to bring that process to life for an audience at CES," said Max Lobovsky, co-founder and CEO of Formlabs.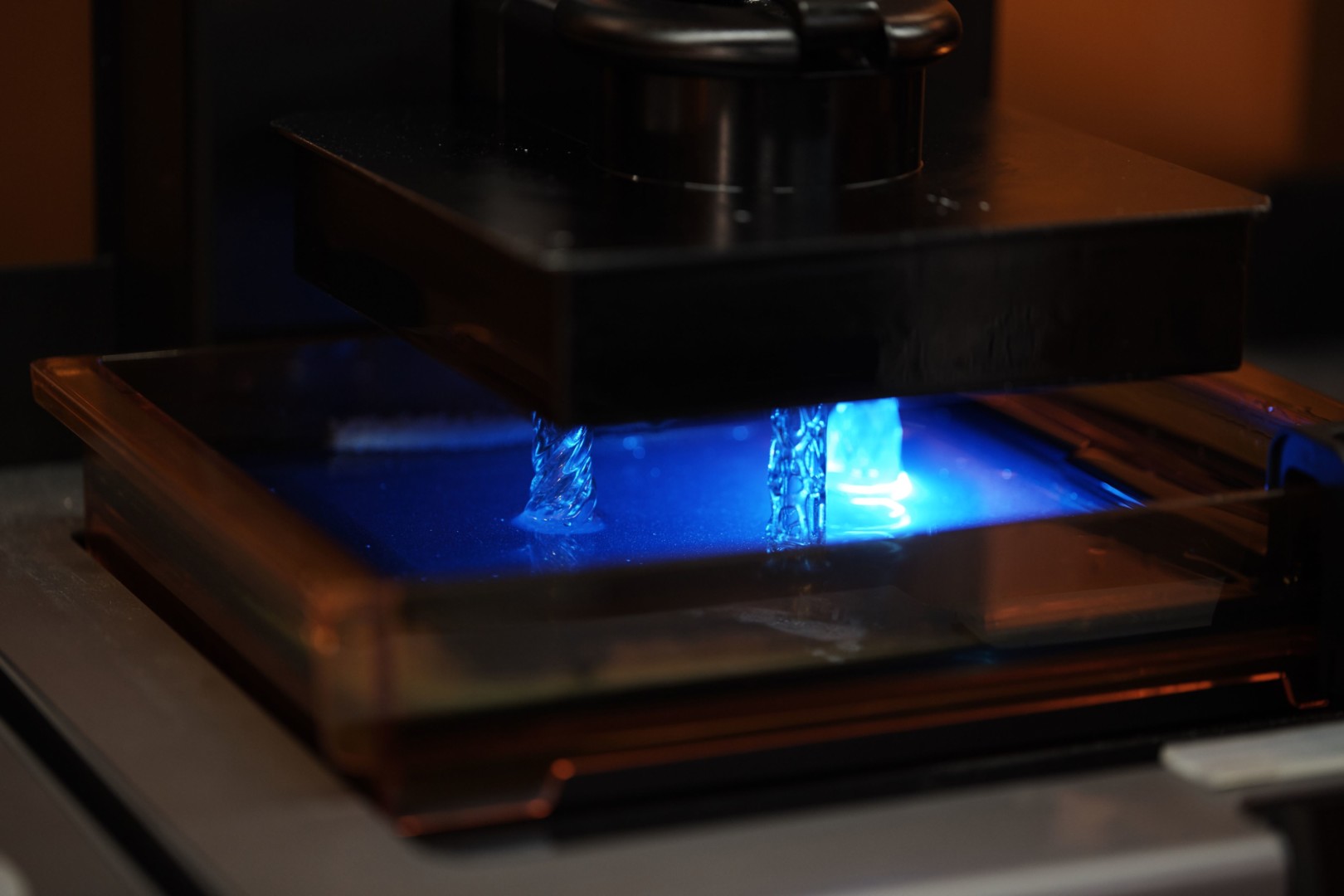 Elastic Resin and Digital Dentures Solidify Formlabs' Position in Prototyping and Dental Market
While there is sure to be a lot of excitement bubbling around the Formlabs exhibition booth at CES, the new resins serve as evidence to the company's ongoing commitment to being the industry-leader of professional-grade SLA 3D printing.
The Elastic Resin is the most pliable of all Formlabs Engineering Resins, offering high elongation and energy return. Parts that are 3D printed in this material look and behave like a molded silicone part. While other soft materials exist for 3D printing, most lose that silicone-like performance after just one or two cycles.
But with Elastic Resin, users will be able to produce small-to-medium-sized batches of soft flexible parts. While moldmaking might be beneficial for large-run productions, this new resin material will enable designers to quickly reiterate and test out new prototypes with faster turnaround times.
Formlabs also believes that its new engineering resin can also be advantageous to the healthcare sector. For instance, using Elastic Resin could help reduce costs for patient-specific anatomical models.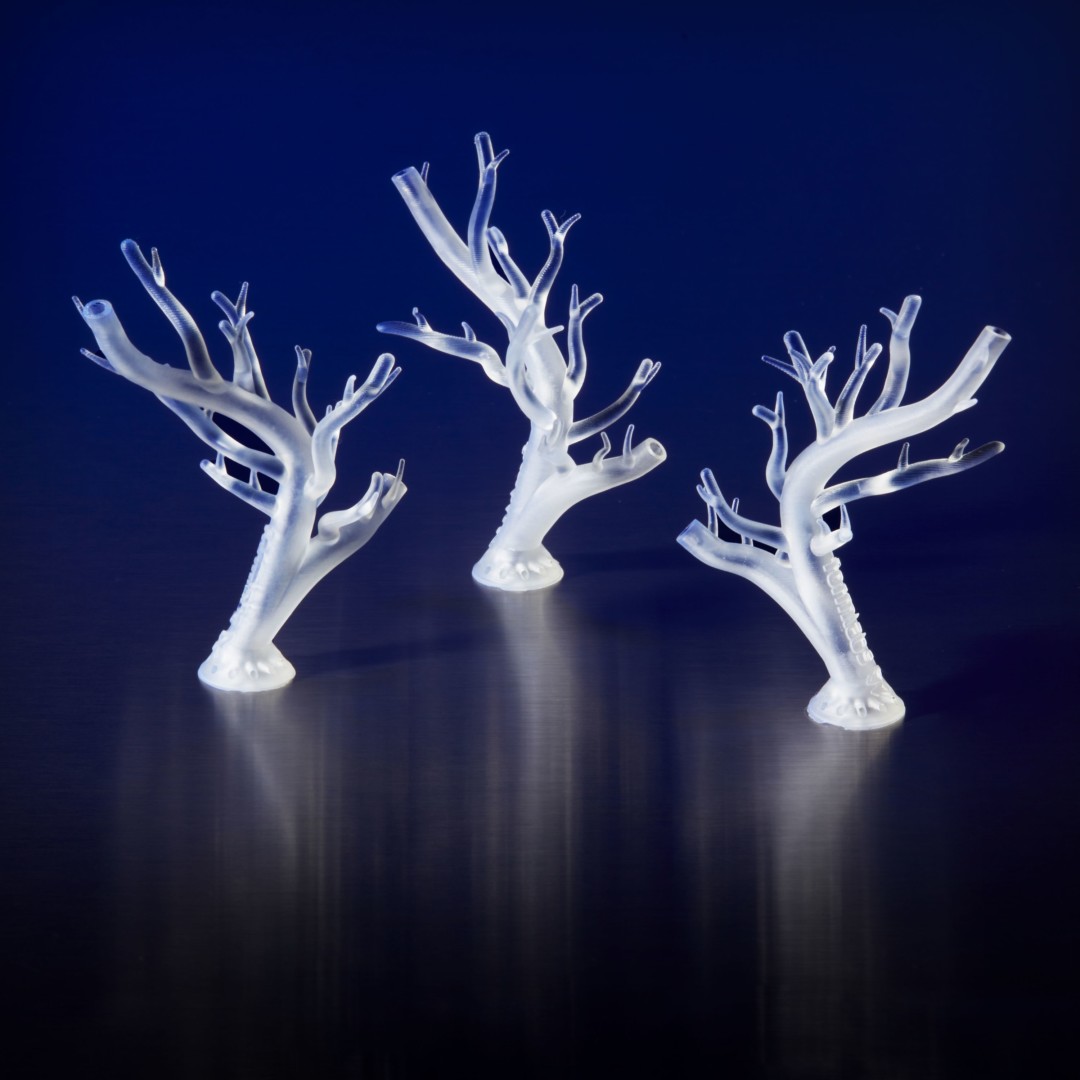 With Digital Dentures resin, Formlabs is aiming to make 3D printing a more cost-effective and efficient option for the dental industry. There are a number of advantages to using this dental resin. Compared to the cost of traditional denture cards and acrylics, which cost around $50, this new material can be used to create a complete denture at just $10.
SLA 3D printing can help dental professionals achieve more accurate and consistent results that are tailored to each patient. This customizability will ultimately lead to improved patient outcomes, while also providing dentists with a more efficient and scalable workflow.
These digital denture designs are also reusable, shareable, and modifiable, leading to a more streamlined manufacturing process. Lastly, by integrating a digital workflow into denture production, dental lab technicians will be better suited for success as digital fabrication technology becomes more prominent in the medical world.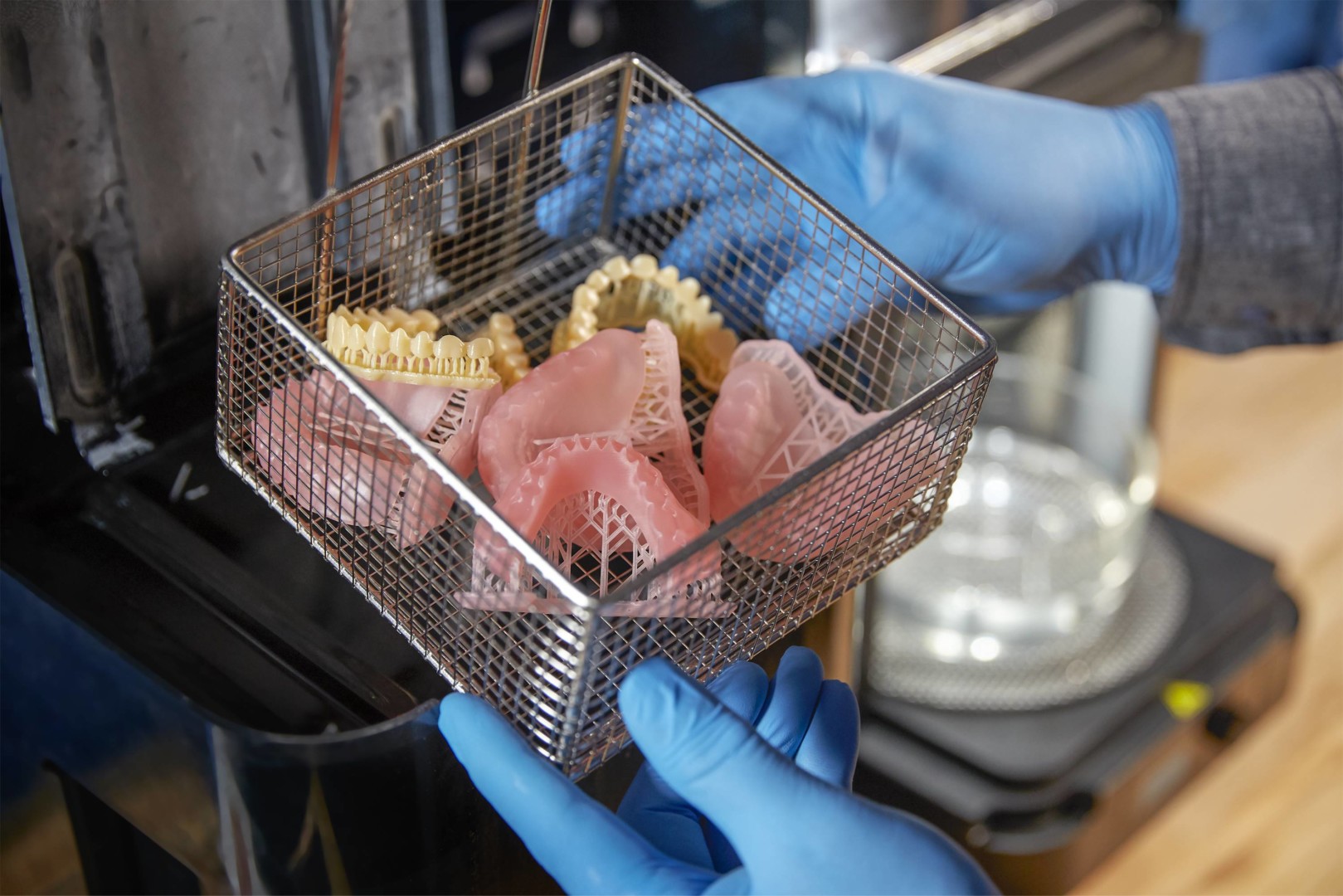 The new Elastic Resin and Digital Dentures resins are now available for customers in the United States. Formlabs has also shared design guidelines for both materials on its website, so be sure to visit to learn more.