If you're regularly 3D printing complex parts, such as jewelry, and find that the surface finish or part strength suffers as a result, you may be interested in the new Castable Wax Resin from Formlabs.
The 3D printing company is now shipping the resin which is a wax-filled material. Due to this property, the resin enables users to print high-detail, complex parts on a desktop 3D printer. As a result, it's being aimed at direct investment casting for the jewelry industry and is part of the company's library of Jewelry Resins for 3D printing.
To develop the Castable Wax Resin and ensure it was useful for those in the jewelry industry, Formlabs worked closely with manufacturing partners across the world.
Jenny Wu is a designer and the founder of LACE by Jenni Wu. She tested out the resin and said: "3D printing is an essential part of the jewellery making process for my jewellery line, LACE by Jenny Wu, because of the complex architectural forms that would be impossible to create by hand… I was able to test out Castable Wax early with great results and I look forward to continuing to test out materials for future projects. I am excited to work with Formlabs to continue to push the boundaries of 3D printing materials for jewellery."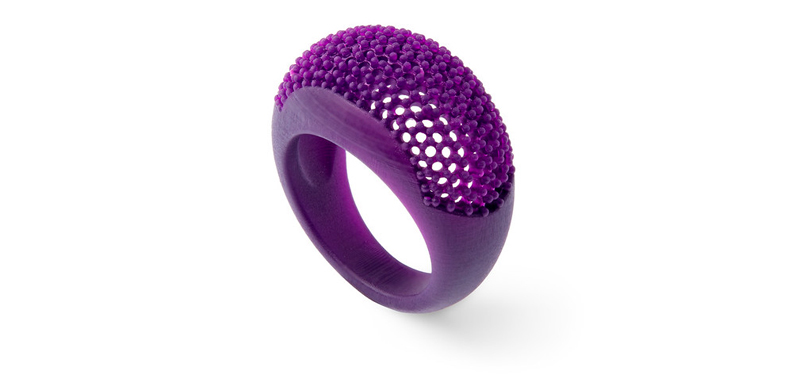 Printing Popular Jewellery Pieces in Castable Wax Resin
Formlabs claims the resin performs with zero ash content and clean burnout. The company also adds that 3D printed parts are suitable for both custom try-ons, prototypes or even final production.
To test the resin, the Formlabs product development team worked with jewelry manufacturing partners in China, Japan, and India. These countries have some of the world's largest markets for jewelry. So, the team focused on printing the most challenging geometries to test the resin. They printed popular designs in each country, such as ornate pavé pieces and large filigree bracelets.
Formlabs concludes that Castable Wax is the "best all-around material for investment casting". Better yet, the resin doesn't require post-curing. Simply wash the part in isopropyl alcohol and it's ready to handle.
Formlabs add in a blog post: "Castable Wax Resin is 20% wax-filled for clean, easy casting with fast, reliable burnout. This material is suitable for a standard burnout schedule or a short 8-hour burnout schedule using strong investments like R&R's Ultravest Maxx, developed specifically to withstand faster heating for photopolymer casting."
Source: tct Magazine