With a new filament from Fillamentum, your 3D prints will never be boring to behold again. The Czech manufacturer's "Wizard's Voodoo" PLA Extrafill filament promises a "special effect" which will keep prints looking magical.
The effect is that your print will "change color" from blue to violet metallic making it much more interesting to look at than prints made using "natural" filament colors.
The 3D printing material manufacturer promises Wizard's Voodoo is easy to use on any 3D printer and that it provides a high-quality finish, even when printing tricky details. The final object will have "excellent lamination" too.
After you're finished with the 3D printed part, you can be safe in the knowledge that it will biodegrade by composting, rather than negatively impact the planet for thousands of years to come.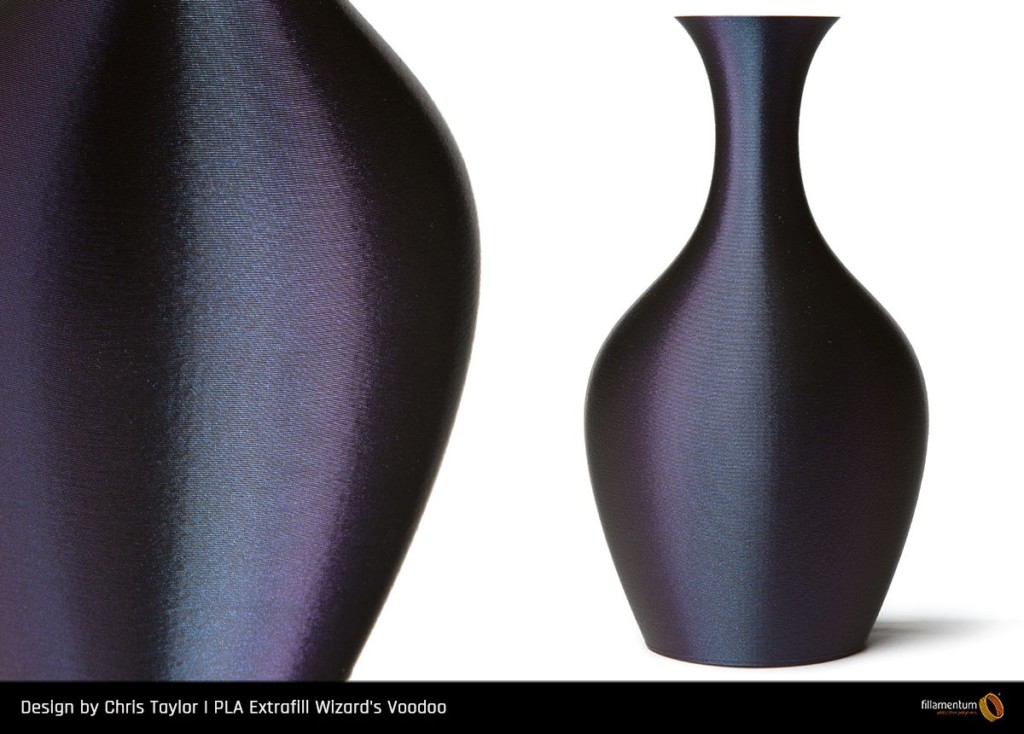 Wizard's Voodoo Named After "Best Tester"
Fillamentum also adds that this material has high precision dimensions within the tolerance of +/- 0,05 mm, which is strictly controlled throughout the production. The working temperature of this material is 190 – 210 °C.
If you're wondering why the company strayed from boring names such as "natural" or "traffic white", it explains: "This color is named in honor according to our best tester and friend Tom Jackson aka Filament Frenzy, who is often named on Twitter also a filament wizard. Thank you for your long years help, skills and love."
You can pick up a reel of this filament for €32 from the Fillamentum website. If you're not sure about "Wizard's Voodoo" as a color, you can instead choose from a huge variety of others… But, your prints certainly won't be as magical.