Over the past few months, 3D printing technology has been thrust into the mainstream media's spotlight due to a controversial ruling on 3D gun blueprints.
The loaded issue was reignited after a Texas-based company called Defense Distributed reached a settlement with the federal government allowing them to share firearm designs on its website.
Now, in the latest legal bout, a federal judge from Seattle has decided to extend an existing court order to block the Texas-based company Defense Distributed from putting the designs online. The preliminary injunction will bar the 3D printable gun models from being posted until the ongoing court case is settled.
"The Court finds that the irreparable burdens on the private defendants' First Amendment rights are dwarfed by the irreparable harms the States are likely to suffer if the existing restrictions are withdrawn and that, overall, the public interest strongly supports maintaining the status quo through the pendency of this litigation," U.S. District Judge Robert Lasnik stated in the order.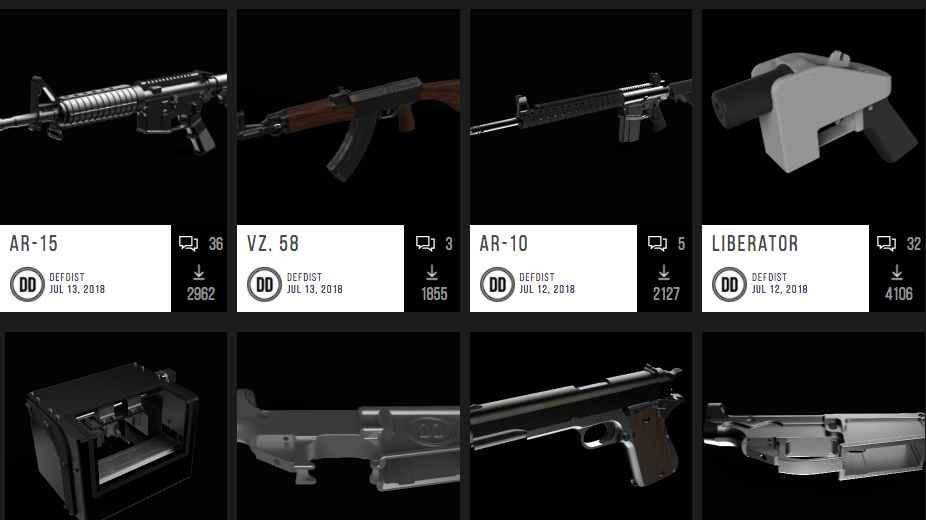 A Brief Recap on the Recent 3D Printed Gun Debate
After the Trump Administration decided to allow the release of firearm designs, Wilson had briefly received a legal path to upload his 3D gun blueprints onto the Internet. However, the ruling received instant pushback from the general public, various politicians, and the US court system shortly thereafter.
Last month, Lasnik issued a temporary restraining order to stop Wilson and Defense Distributed from releasing the 3D printable gun files on its website. The temporary restraining order was issued after a handful of states filed lawsuits to challenge the federal government's ruling and reinstate the ban.
Wilson has been a long-time proponent of sharing 3D firearm designs both within the United States and across the world. One of his most popular designs is called The Liberator, which is a fully 3D printable plastic gun that only requires a metal firing pin and ammunition to properly function.
Despite the court order blocking Defense Distributed, a number of 3D printable gun designs had already surfaced on the company's website prior to the ruling. Thousands of people have downloaded the files, and they've also popped up on other corners of the Internet.
For now, Judge Lasnik's decision to extend the court order will keep DIY firearms off the table, but there's no telling where this case will go from here. Either way, it's likely that Wilson and Defense Distributed will continue to fight to get these files online, and 3D printing will yet again be cast in a negative light.
If you want to learn more about 3D printed guns and the laws that have been put in place to prevent them, check out our 2018 3D Printed Gun Report.