We can' wait to get our fingers on "Fallout 76". The postapocalyptic multiplayer experience will come as a digital download, in a plain vanilla box, and also as a higher priced special edition. These special editions aren't new to the gaming industry; also not to Bethesda. Remember the craze about the life-sized Pip-Boy peripheral that Bethesda released alongside Fallout 4 in 2015? The collection sold out in just a few hours. Thankfully, there were some free 3D models of the Pip-Boy that you could 3D print (read more here).
The case also applies to "Fallout 76" special edition. Beside the game, you'll find that the "Power Armor Edition" offers a map (that even glows in the dark) plus some smaller figurines that can be placed on the map (we can't tell you if it's relevant to the game or just a gadget).
Hot to get the Fallout T-51 power armor helmet
The centerpiece of the "Power Armor Edition", though, is its life-sized wearable helmet. To be specific, it's the classic T-51b power armor helmet, which players will recognize from the Fallout franchise. The T-51 power armor had its debut in "Fallout 3", had several appearances in "Fallout: New Vegas" and played a significant role in "Fallout 4". The "B" variant is extremely common throughout the wasteland, but you can also find T-51 suits in the Commonwealth that vary from A to F models.
The replica looks amazing and even comes with a bag you can carry it in (or your bowling balls, if you care to do so). What's even better: That helmet seems to be fully functional. From what it looks like in the video, it comes with an operational headlamp and a voice modulation device to scare your coworkers.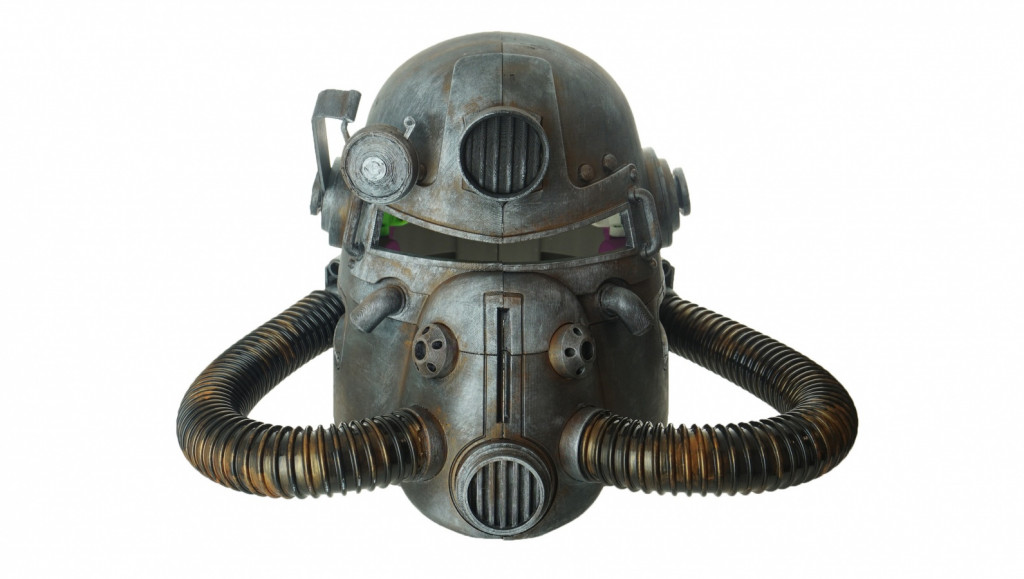 Why wait when you already can 3D print the T-51 armor helmet?
So do you really have to wait until the game is released on November 14th, 2018? Nope. We can't point you to a helmet with the same functionality as Bethesda's, but if you want a damn fine looking Fallout T-51 helmet, here's how to do it.
Just head over to MyMiniFactory and grab the T-51 armor digital blueprints for a better protection in your local wasteland (download here).
The files are designed by Daniel Lilygreen a.k.a Lilykill, who is an excellent 3D designer and has made several fan props of the Fallout franchise. He states: "Here we have the T51-b Power Armour helmet from Fallout 3, consists of 45 individual items and the main body of the helmet break into 12 pieces that are mostly dowelled together. Due to the size and shape of pieces that make up the main body, some sanding may be involved to give a perfect fit. I've designed it so that the lens can just be cut from any thin tinted plastic can be inserted inside where it is held in place with locking tabs."
The download from MyMiniFactory is free, but you'll have to register with the service. If you want to tip the designer, you can do this on his Patreon page.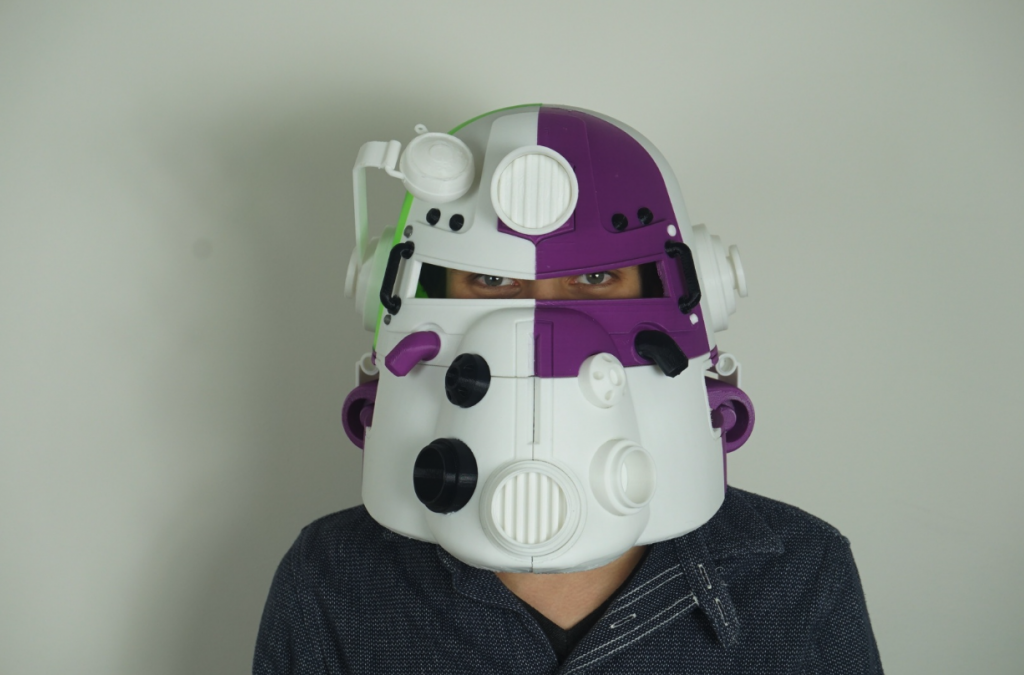 How to make the 3D printed T-15 power armor helmet
3D printing an object like this can take up several days. Also, the assembly isn't trivial, but if you already have some DIY experience, the T-51 power armor helmet shouldn't be a problem to build. After printing, you can sand and the parts and start coloring to give your T-51 power armor helmet some individual touch.
If you don't have a 3D printer, you can also have it printed by a professional 3D printing service, but this is definitely more costly than buying a printer itself. So, if you always wanted to buy a printer, we have a great selection of the best 3D printers 2018 for you.
But that's not all, folks. Want a Mini-Nuke or a Vault-Boy Bobblehead for your table? For more 3D printable Fallout items, please continue here.