3D model repositories play an integral part in the 3D printing ecosystem, essentially connecting the entire maker community with an endless array of 3D printable designs. While platforms like Thingiverse and MyMiniFactory have long been considered as the leading sites for 3D model sharing, the Cults3D platform has been hot on the trail with a growing user base, refreshing layout, and an all-around expansive destination for high-quality 3D designs.
Founded in 2015 by Hugo Fromont, Pierre Ayroles, and Sunny Ripert, the trio of Frenchmen set out to create a platform that would serve as a marketplace for 3D models. Cults is a 3D model repository that allows designers to share or sell their designs, or, as Fromont describes it, "an inspiration engine for all owners and future owners of 3D printers." The platform has grown immensely over the years, and the company recently celebrated the milestone of registering over 300,000 users from all over the world.
Aside from the website's soft purple and gray color scheme, what sets Cults apart from the pack is the fact that it's a fully independent platform. Nearly every other popular 3D model repository is owned by a 3D printer manufacturer or company. While MakerBot owns Thingiverse, iMakr owns MyMiniFactory, Formlabs owns Pinshape, and so on; the Cults platform operates as its very own entity.
According to Cults, the website is adding more than 700 users per day, bringing them up to over 5,000 new members every week. The platform is currently home to over 35,000 3D objects and a community of around 3,500 designers. Since it was founded a few years back, there have been more than 1.6 million downloads of high-quality 3D models. To get more engaged with the community and improve their platform, the Cults team has also launched a number of initiatives and new features, such as 3D printing contests, design-on-demand, the ability to share photos of makes, and more. They've even partnered with All3DP's Price Comparison Service to grant users with easy and affordable access to professional-grade 3D printing services.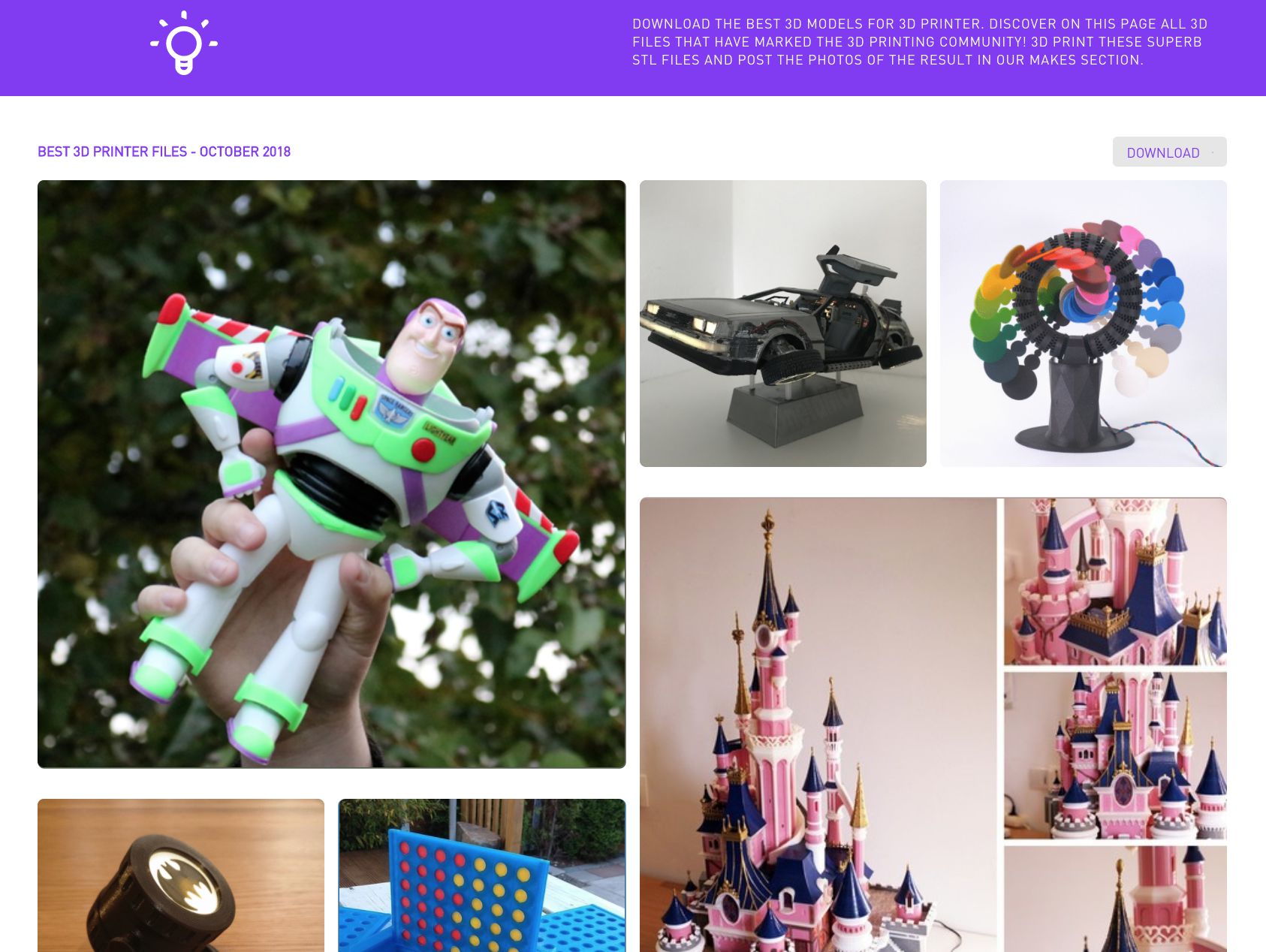 To find out more about the Cults platform and how it's grown over the years, All3DP recently chatted with co-founder Hugo Fromont about the recent milestone, future goals for the platform, and how Cults differs from other competing 3D model repositories…
Interview with Hugo Fromont, Co-Founder of Cults3D
What was the initial inspiration behind starting Cults3D?
Hugo Fromont: What gave us the idea to create such a service is because, like many people, we do not know how to make 3D model. And when we took a close look at the 3D printing world, we realized that it was a limit that had to be overcome. Our inspiration was to see that there were many talented people whose passion, or even profession, is to model objects in 3D; it is these artists that we wanted to highlight. Cults was born and exists to pay tribute to all those designers who make 3D printing interesting and amazing for the general audience. We are focusing on use cases.
How have you seen the 3D printing community change since you founded the Cults platform?
We have seen that personal 3D printing is becoming more and more accessible to the general public from a financial point of view. Indeed, previously it was necessary to pay a few thousand euros to have a 3D printer at home. Today, prices are comparable to those of smartphones. The maker community has grown all over the world and we see new people starting and learning every day. This has a beneficial effect on the typologies of objects produced since confirmed makers are now able to manage real prowess. The "easily 3D printable" aspect is indeed one of the main criterion. We can see that the optimized "unsupported" models work well, as well as the "print-in-place" models (printable in one go, articulable) which are very popular. We also see that specialized and very strong designers have managed to create a digital audience and become real "stars" followed on YouTube, Instagram, Twitter, etc.
How do you plan to continue the acquisition of new users?
We will continue in the same niche by trying to cultivate satisfaction and work on our virtuous circle. The more our customers are satisfied with the files they buy, the more they will tend to re-purchase and therefore generate more revenue for our designers who will continue to publish even more innovative and creative models. We also want to approach companies and professionals who need to share 3D printable models with their different targets: internal, customer, service providers."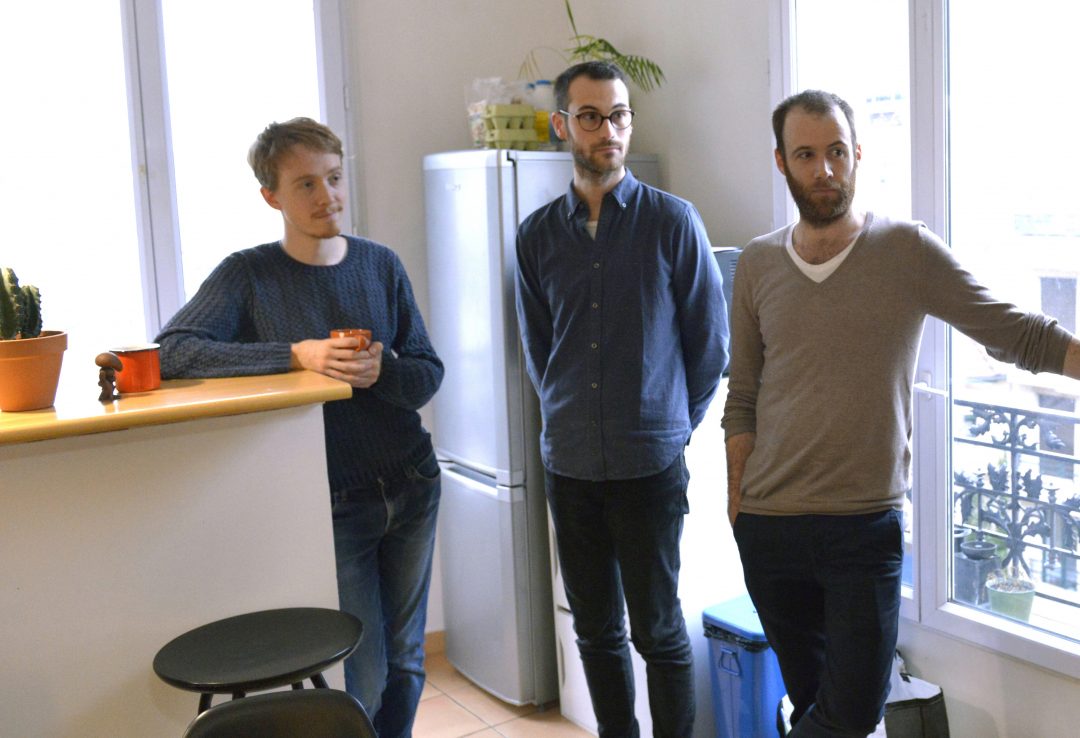 What sets Cults apart from 3D model repositories like Thingiverse, MyMiniFactory, etc?
As we are independent, the designers' work does not serve as a pre-sales service to promote the products of the group to which the platform belongs. For designers, Cults is a way to get a reward for their 3D modeling and 3D printing work. There are also many exclusive quality designs on our platform that are all 100% 3D printable. Having a quality STL avoids failed prints that waste time and money during 3D printing.
Finally, we are very close to our customers and designers. All requests are processed and we always try to answer within one day or even the next. At Cults we try every day to improve the platform. Thus, any idea, remark or suggestion proposed by the community to improve our site is analyzed and developed if it is feasible by our small team (we are 3 French guys). Our responsiveness and proximity are among our strengths and values.
What is the future goal for the Cults platform?
Cults is an inspiration engine for all owners and future owners of 3D printers. We want to become a reference point for all owners of 3D printers who need useful and high-quality objects. And also the preferred platform for quality designers who want to enhance and monetize their work.
Do you have a 3D printer for your own personal use? If so, for what type of things are you making?
Yes, we have an FDM 3D printer that we mainly use to test the printability of files that are on Cults. If the objects are printed on our old basic machine, it should be fine for our users. Otherwise, we print during holidays and events to please family and friends, and also to make some decoration for our apartments!