With the final season of Game of Thrones upon us, CraftUnique has been busy.
The award-winning 3D printer manufacturer took part in celebrations at the Hungarian premiere of the show's final season, an exciting event where they built a one-of-a-kind GOT-inspired CraftBot Plus and displayed show-inspired figures.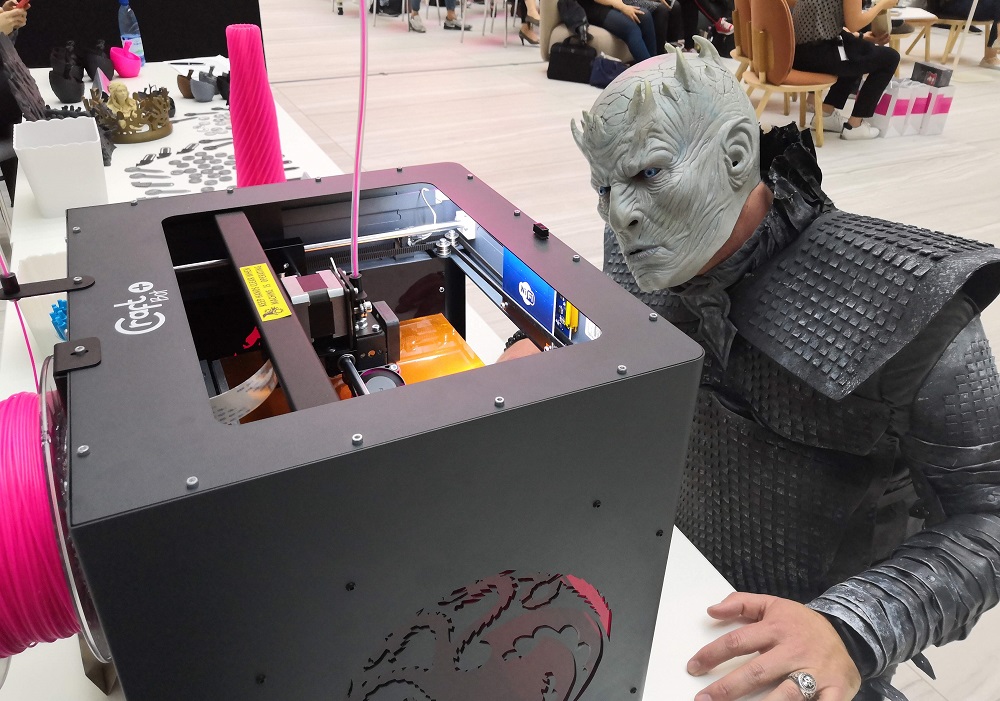 CraftUnique, a Budapest-based company, began as an entirely Hungarian-owned startup. It's been making waves in the 3D printing world with its CraftBot printers since it was founded in 2014, winning 3D Hub's 'Best Plug N Play' prize back-to-back in 2017 and 2018. The company also develops hardware and software for printers, including its free slicer CraftWare.
Its latest venture is a range of customizable 3D printers, which is launching soon. CraftUnique will be offering uniquely designed machines, including ones with your company's logo on them.
The GOT collaboration, which included 3D printing dragons and the Iron Throne, was partly inspired by CraftUnique managing director, Csaba Mákos, who is a big fan of the acclaimed HBO show.
"The entire planning process was very exciting, but I immediately knew that we are at the right path with the CraftBot when I saw the enthusiasm for the 3D printing at the premiere."
This isn't CraftUnique's first taste of the limelight. The company's 3D CraftBot printers have previously been used by Iván Pohárnok, a Hungarian special effects makeup artist for Hollywood movies like Blade Runner 2049.
Pohárnok used CraftBot Plus printers to create super-realistic replicas of bodies. CraftUnique's printers have also been used to create extreme stage accessories for famous Hungarian performers.
When it came to printing Game of Thrones figures, their complexity was a challenge, but not for CraftUnique's specialists, who had years of experience and craftsmanship behind them.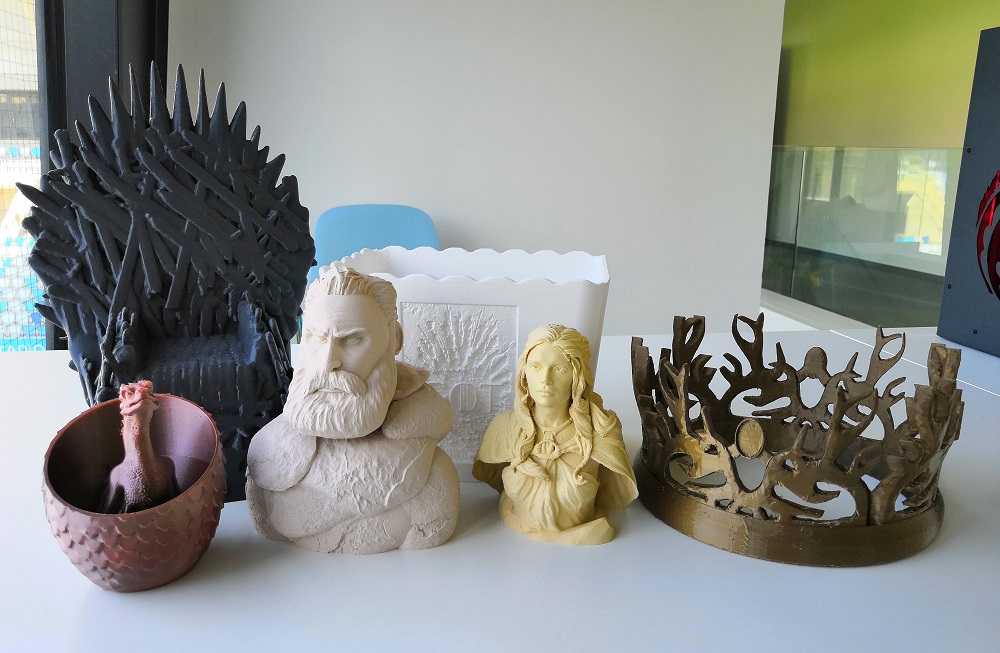 In the case of 3D printed dragons, it was necessary to print supporting elements for the hanging parts like the dragon's chin. But, often, these supports can leave marks on the printed figures once they're removed.
CraftBot offers a solution to this with its free slicer CraftWare. The software has an automatic setting for supports and also an advanced mode that sets the supports manually.
And, fortunately, CraftUnique also has a dual printer, the CraftBot 3, which can easily print objects with two materials. For example, it can build a print in PLA, but at the same time add support structures in a water-soluble material, which are easy to take off and leave no marks on the print when complete.
For more information on CraftBot printers, check out the company's website.
—
This content is sponsored and the views and opinions expressed within it do not necessarily reflect All3DP's editorial stance.
For more information, please see our Terms of Use.