Competitively priced at $2,199, the CraftBot 3 packs several features tailor-made to boost productivity without breaking your budget.
The CraftBot 3 utilizes an Independent Dual Extrusion (IDEX) system, an arrangement that uses two separate print heads to print two different materials cleanly, or two objects at once. The utility of such a system is evident when otherwise impossible to print objects become simple using water-soluble PVA support material, or batch runs of parts take half the time to produce.
A routine wipes the silicone disc-equipped nozzles clean at each print head change, clearing excess filament, and maintaining clean transitions between materials.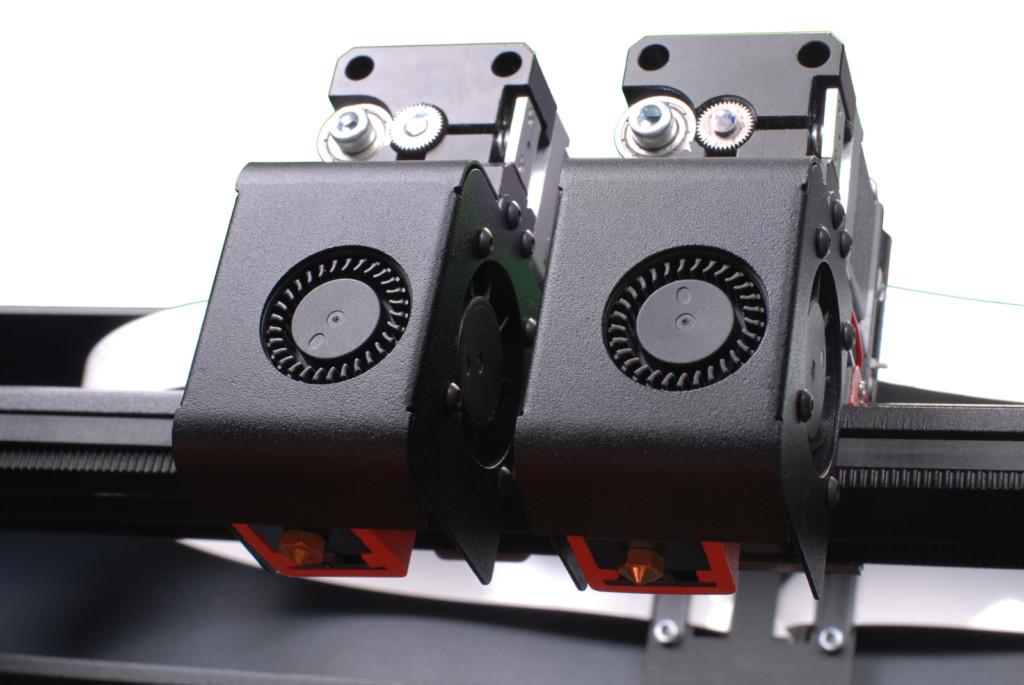 The Supervisor Sees All
The CraftBot 3's feats do not end at dual extrusion 3D printing. Jam-packed with impressive features that promote quality and accessibility, of particular note is the state-of-the-art filament monitoring system (FMS).
Indeed, so impressive is the feature that it gained a name — The Supervisor. Keeping track of filament consumption and alerting the user via messaging to material jams with helpful troubleshooting advice, The Supervisor is your first line of defense against problems that might typically scupper prints.
A full-metal hotend makes it possible to print at temperatures up to 300°C, expanding the range of compatible materials beyond the likes of PLA to trickier, but functionally more useful, engineering-grade materials.
Further care has been paid to object and material temperature management, with optimized object cooling technology helping the CraftBot 3 to print small objects with exceptional detail, and a removable polyimide film-coated heated bed preventing warping with maximum adhesion during printing.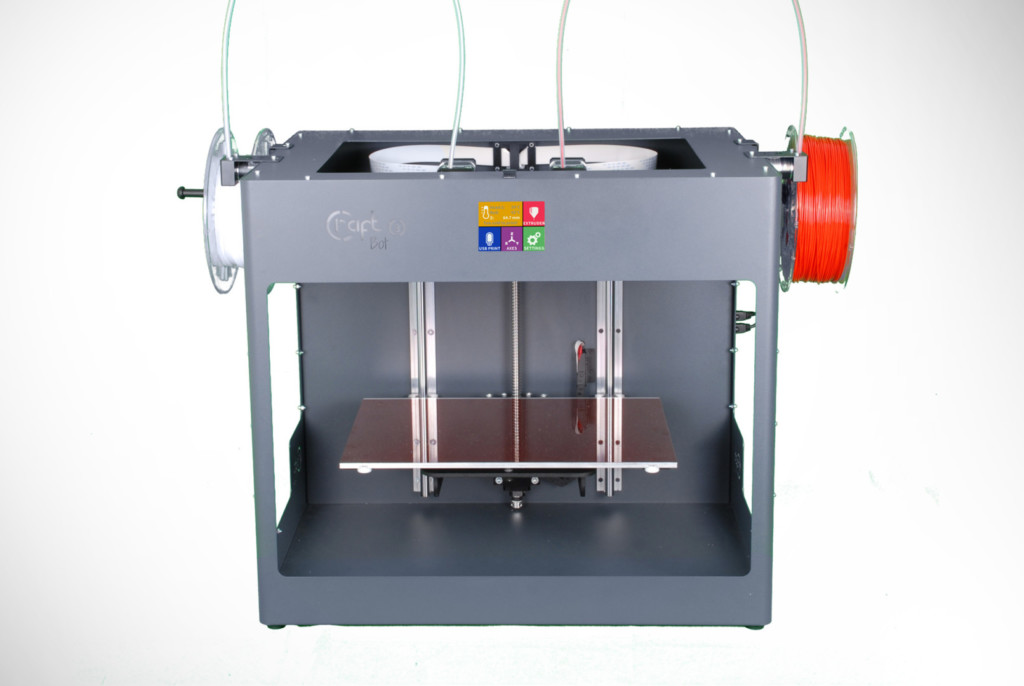 Print Big with the CraftBot 3
With the CraftBot 3, you get a sizable build volume of 374 x 250 x 250 mm (270 x 250 x 250 mm when using dual extrusion and 187 x 250 x 250 mm for parallel printing.) Fine layer heights of 50-microns are possible when using the CraftBot 3's 0.25 mm nozzle, while the use of high-accuracy ball screws contributes to overall print quality.
Those printing at home concerned about keeping the family up at night can rest easy; the CraftBot 3 boasts of improved motor control that results in quiet printing.
Popular 3D printing Youtube channel Maker's Muse took the CraftBot 3 for a spin, which you can see embedded below. Despite overall satisfaction with the hardware itself, the channel found the provided Craftware slicer not up to par. The company is actively working on bug-fixing and a new version to replace it.
Convincingly Convenient: Wireless Printing
The status of a print is always visible at a glance on the CraftBot 3 thanks to an array of LED status indicators. Once a print completes, colorful user-customizable lighting grabs your attention.
WiFi connectivity and the CraftBot app mean those on the go can fit the CraftBot 3 into their busy schedule without skipping a beat; upload models, start, stop, and configure prints remotely on your smartphone.
Does the CraftBot 3 sound like the printer for you? Head over to the CraftBot website to learn more and purchase, or look for an official reseller near you.
—
This content is sponsored and the views and opinions expressed within it do not necessarily reflect All3DP's editorial stance.
For more information, please see our Terms of Use.