3D printing is helping in the fight against the spread of HIV.
Back in 2019, startup Copper3D created an antibacterial filament to combat the transmission of dangerous bacteria and viruses with high replication rates, like HIV.
It created the filament by using nano-copper additives to add antimicrobial properties to polymers like PLA and TPU.
Now, the company has unveiled an antimicrobial device to curb the risk of HIV infection through breastfeeding using that same filament.
"The initial idea is based on some of the few available studies that establish that copper-based additives and filters can inactivate HIV in a solution of breastmilk," stated Dr. Claudio Soto, the company's medical director, in a press release.
The effectiveness of virus inactivation of the company's PLActive material was tested with a proof-of-concept laboratory study.
The preliminary results showed a reduction in virus replication by up to 58.6% by simply exposing the samples to the 3D-printed boxes with copper nanoparticles. The data lead to the conclusion that an increase in the contact area by a factor ten can increase the inactivation rate to almost 100%.
The Copper3D team then designed a so-called viral inactivation device with an exponentially increased surface. This, as Dr. Claudio Soto mentions, is to "act as an interface between mother and child to prevent the spread of this virus through breastfeeding, which is one of the main routes of infection."
The designers emulated what is observed in the gastrointestinal tract and increased the surface of contact with the fluid (breast milk in this case) further to enhance the effectiveness of the nano copper material.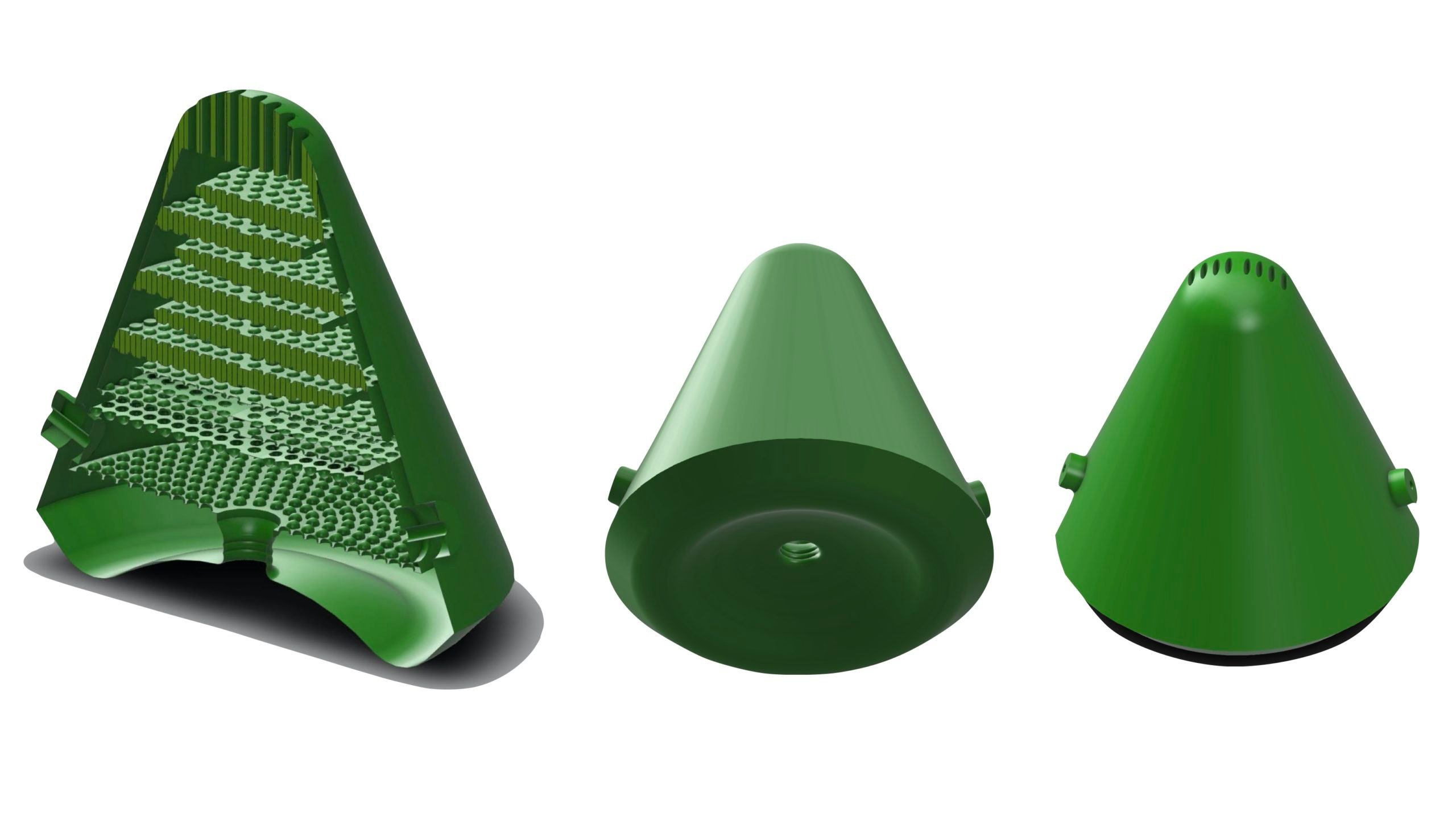 "The preliminary results obtained in the first phase of our investigation … give us a great drive to continue in that line of research," said Copper3D innovation director Daniel Martínez. "We develop a new antimicrobial flexible TPU based material (MDflexTM), with the same nano copper additive as PLActive, to test with new iterations of the design of this viral inactivation device."
The company believes this will lead to a whole new range of medical devices and applications, eliminating dangerous bacteria and viruses and protecting patients around the globe.
(Source/Lead Image: Copper3D)