After months of planning and over 50 hours of surgery, doctors separated two-year-old Pakistani twins Safa and Marwa, who were born conjoined at the head. The process was aided in part by 3D printing and modeling.
Surgeons Owase Jeelani and David Dunaway of Great Ormond Street Hospital (GOSH), UK, took on the mammoth task of separating them.
Safa and Marwa are the third set of twins conjoined at the head to be operated on at GOSH. However, they were the most difficult to separate. This was partially due to a delay in finding funding which meant the twins were older than the surgeons would have liked.
However, although their age was somewhat against them, modern technology was not. Imaging, 3D modeling, and 3D printing have hugely advanced in recent years, meaning the surgeons were able to plan their surgery in much greater detail than any previous separation.
Juling Ong is a craniofacial plastic surgeon who led the modeling team for Safa and Marwa's separation. He explained the use of cutting-edge technologies to the BBC, saying:
"These are really unique cases and it's not something that we get taught in medical school . . . With this software, we can make a realistic computer model to look at the extraordinary anatomy of these children and plan our surgeries beforehand."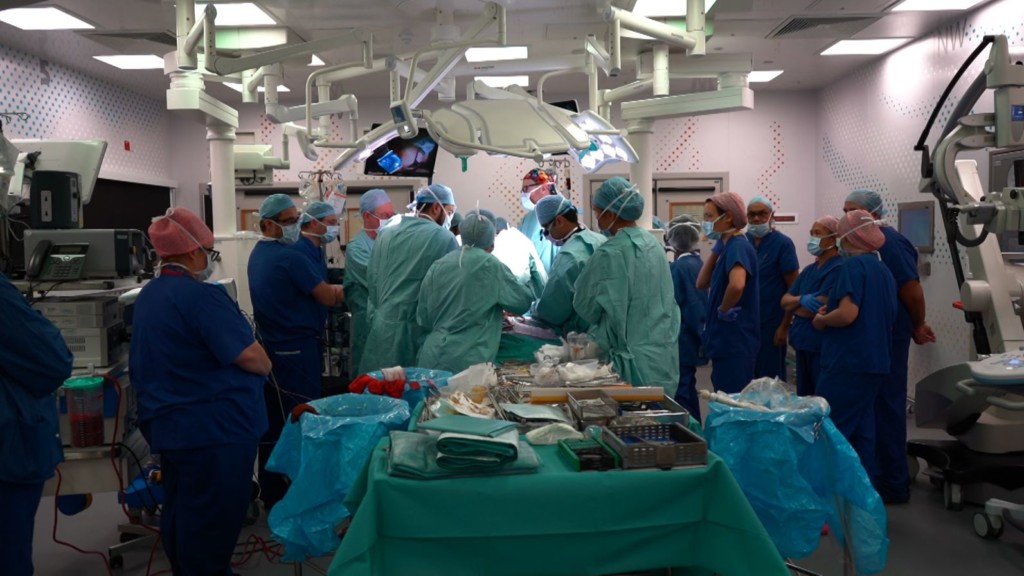 Planning a Successful Separation with 3D Printing
Using traditional scans, Ong was able to create 3D models of the twins' brains, skulls, and skin.
"It allows us to try out different strategies for operating, and the likely danger areas given the twins' unique anatomical structures," explained Ong to the BBC.
As well as being able to look at the computer models, the team also 3D printed the models so the surgeons could hold the girls' skull in their hands and study it more closely.
GOSH's 3D technician Kok Yean Chooi printed the skull in soft plastic. It was used to plan how to divide the layer of skin between Safa and Marwa's shared skull. This wasn't the only 3D print. In fact, many were created before the girls went into surgery.
The team also used virtual reality to investigate the girls' vascular system.
"This is clearly the way of the future," said Jeelani. "We are blessed [at GOSH] in terms of the engineers and the software specialists — the skill sets they bring to the equation are skills that we as doctors with our medical training don't have."
The surgery went well and the two little girls are no longer conjoined. They will spend six more months in the UK to complete a rehabilitation program before heading home with their mother, Zainab Bibi, to Pakistan.
To stay up to date with how the girls are doing, you can visit the charity website set up by surgeons Jeelani and Dunaway called Gemini Untwined.
Source: BBC