ColorFabb is offering three new filaments by the German filament manufacturer Igus. The company says its latest offering boasts good friction properties, high strength, elongation, and a high chemical resistance.
The three filaments in stock are: iglide I150-PF filament, which comes in white and is supposed to be the easiest to use, according to ColorFabb, iglide I180-PF, which boasts excellent wear behavior and also comes in white, and, lastly, iglide I180-BL-PF, which also boasts excellent wear behavior but comes in black.
According to the ColorFabb website, all three filaments are 50 times more wear-resistant than standard materials for 3D printing. This results in an extremely long service life. The filaments are also supposed to create "maximum possibilities for the construction of moving applications with lubrication-free and maintenance-free plastics."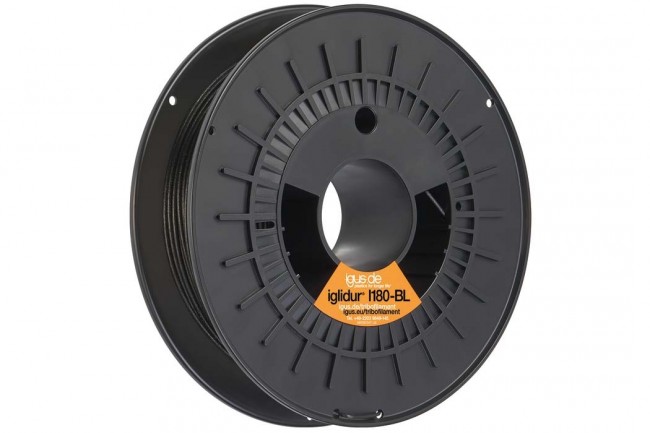 High-Quality Filaments with a Long Life
"With more than 135 trillion test movements annually, Igus tests iglidur plastics in terms of wear, coefficient of friction and other relevant properties. It is thus possible to give precise forecasts on the service life of components in moving applications."
Depending on your project, ColorFabb adds that it may be possible to use the same iglidur material for both prototype and small batches.
For 750 grams of filament, Igus iglidur I150 costs €56.68, Igus iglidur I180 costs €76.16, and Igus iglidur I180-BL costs €76.16.
Source: Press release