For any company, CES is the perfect attention-getter. With 180.000 attendees and 4.500 companies demoing new products, the Consumer Electronics Show it's the biggest Electronic Show worldwide.
So it's no wonder XYZPrinting took the chance to debut their newest addition to their portfolio, the Da Vinci Color Mini FFF 3D printer.
CEO Simon Shen said, "Our investment in full-color 3d printing technology has opened the door to the next level of 3D printing innovation. By providing an affordable and compact full-color printer, we are very pleased to be bringing color 3D printing technology within reach for small businesses, schools, designers, makers and general consumers. We will continue to provide innovative, high-quality 3D printers while making it affordable for everyone to utilize this technology and incorporate it into their daily lives."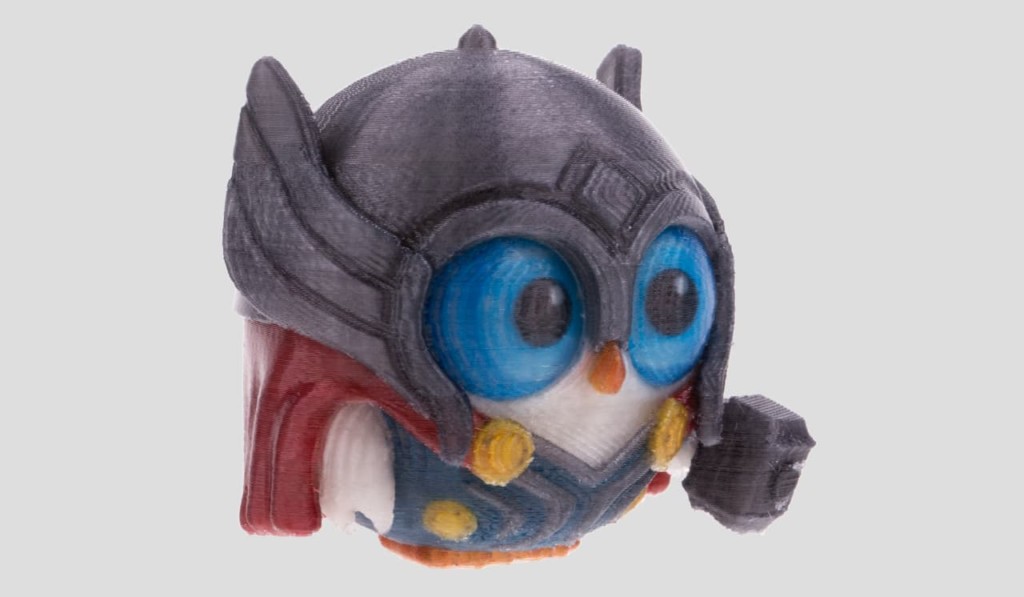 Like its bigger brother, the Da Vinci Color, the new "mini" can print millions of colors. The process, which the company calls 3DColorJet technology, mixes cyan, magenta, and yellow ink droplets. During the printing process, they are embedded into a special color-absorbing filament, the "3D Color-inkjet PLA". All3DP found the results of this technology convincing for a consumer 3D printer, yet the color spectrum isn't exactly glossy. The color print head prints on a 5.1" x 5.1" x 5.1" detachable print bed.
Regular readers of All3DP already have heard about the machine, as XYZPrinting already presented the specifications in Fall 2018 in a successful IndieGoGo crowdfunding campaign.
You can read more about the Da Vinci Color Mini here. The price of the machine will be $1.600.
New Filament Types for XYZ Printers
One of the drawbacks of XYZPrinting's products is its proprietary filament policy. Not only makes it 3D printing more expensive, but there is also a very limited palette of materials to choose from. With three new materials, the company addresses the latter topic.
Antibacterial Filament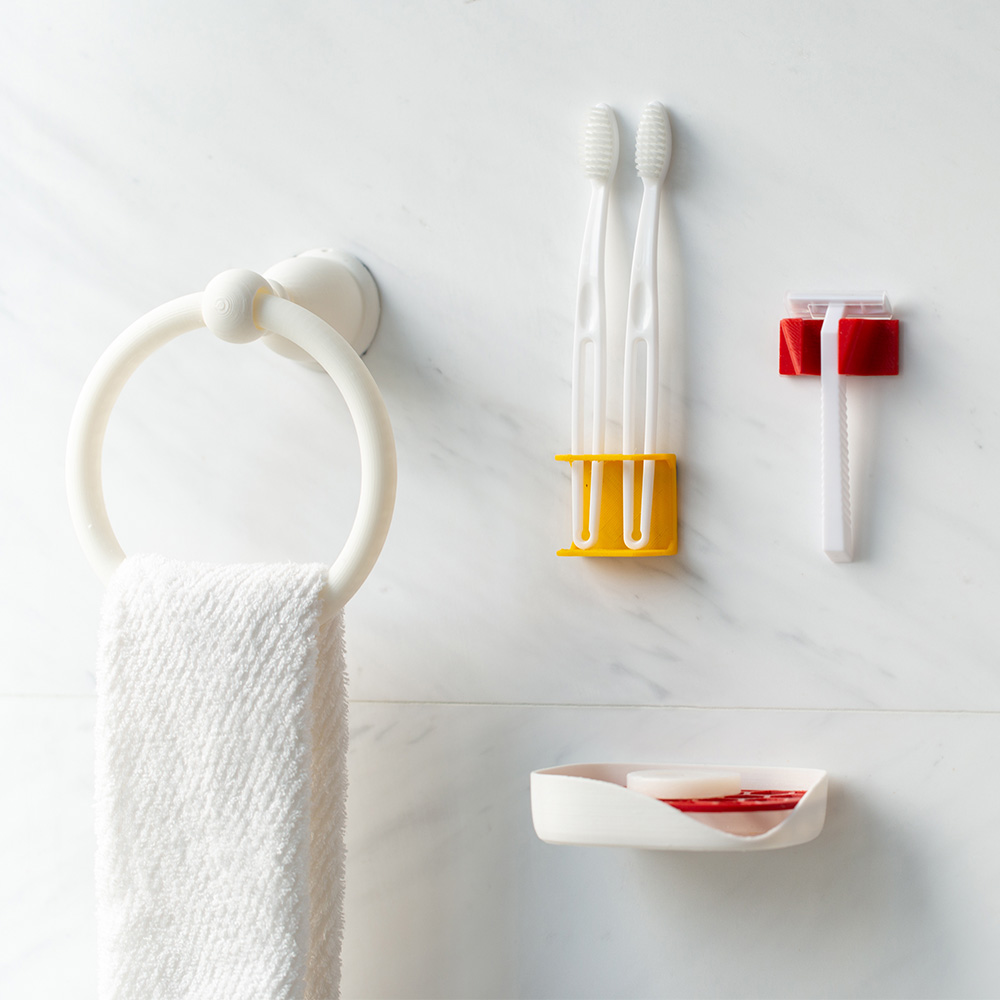 Designed with antibacterial properties, this PLA filament uses silver ions to inhibit bacterial growth "by at least 99 percent, greatly reducing the risk of infections". According to the manufacturer, "by using this filament, users are given the added assurance that their daily 3D printed items are safe and can be used for functional prints for families and friends to use within the household. Parents and educators can enjoy a worry-free 3D printing experience when creating prints with their children."
The Antibacterial PLA is priced at $25.95 for 600 grams and can be purchased directly at the XYZprinting eShop. It is compatible with the da Vinci nano series, the da Vinci Jr. and Jr. Pro series, the Color series and the da Vinci Super.
Copper Filament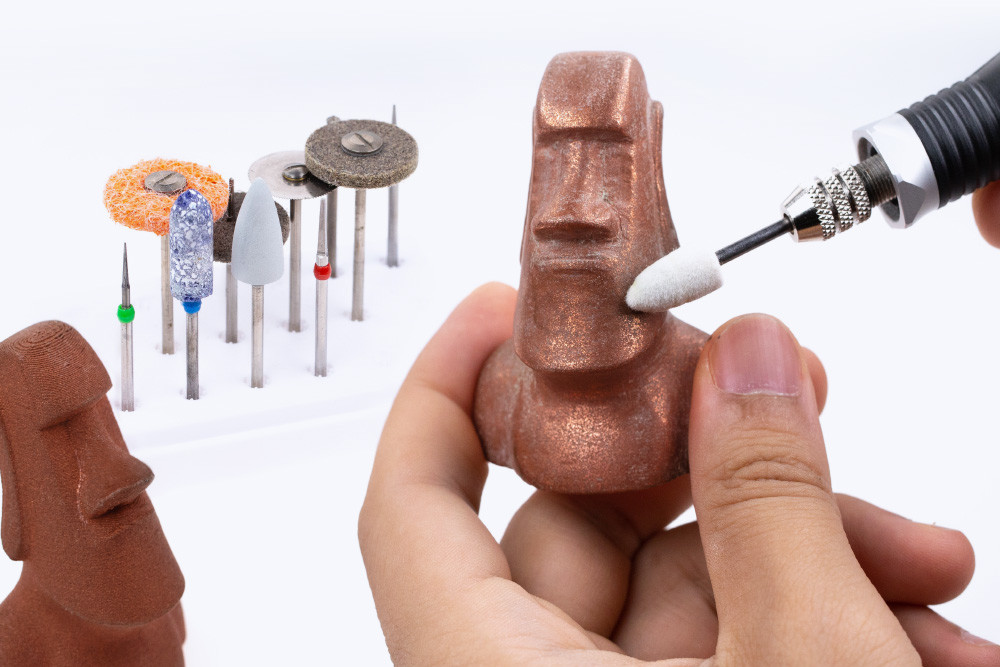 By no means we're talking about industrial metal 3D printing, but about PLA with added copper. The materials can be post-processed to get the desired metal effect. As this material is abrasive to the standard brass nozzles, XYZPrinting offers an additional hardened steel nozzle. This option is available for selected machines, such as the da Vinci mini series and the da Vinci Jr. Pro, at a price of $79.95. For the da Vinci Color series, the Hardened Steel extruder will cost $119.95.
Carbon Fiber Filament
Last, but not least, XYZPrinting will offer a carbon fiber filament. This type of material is way stronger than regular PLA filament. It also benefits from a hardened nozzle extruder, which will set you back $120 on a Da Vinvi Color machine.